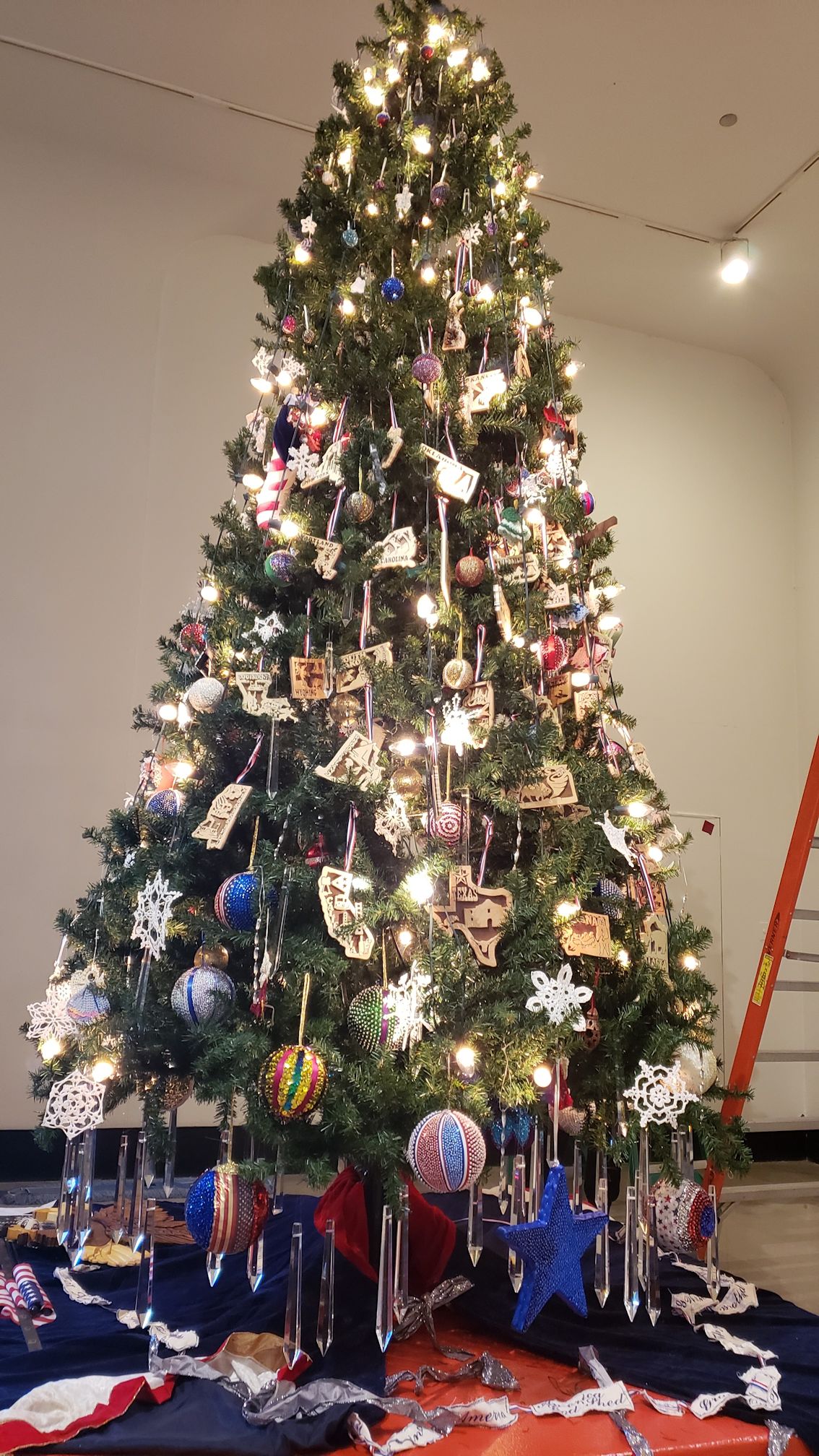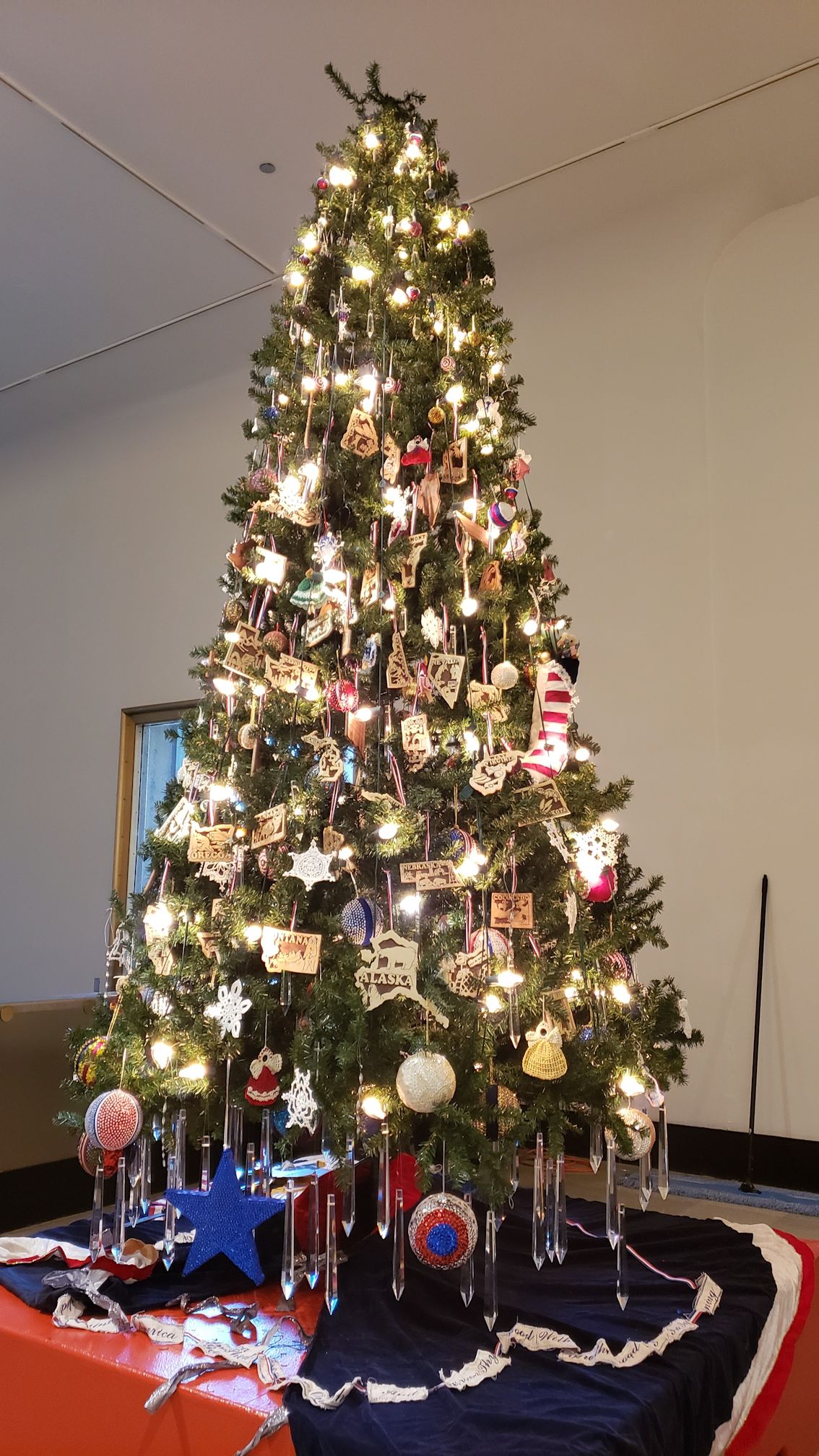 The sequins on each ball were hand-attached, and are in several sizes.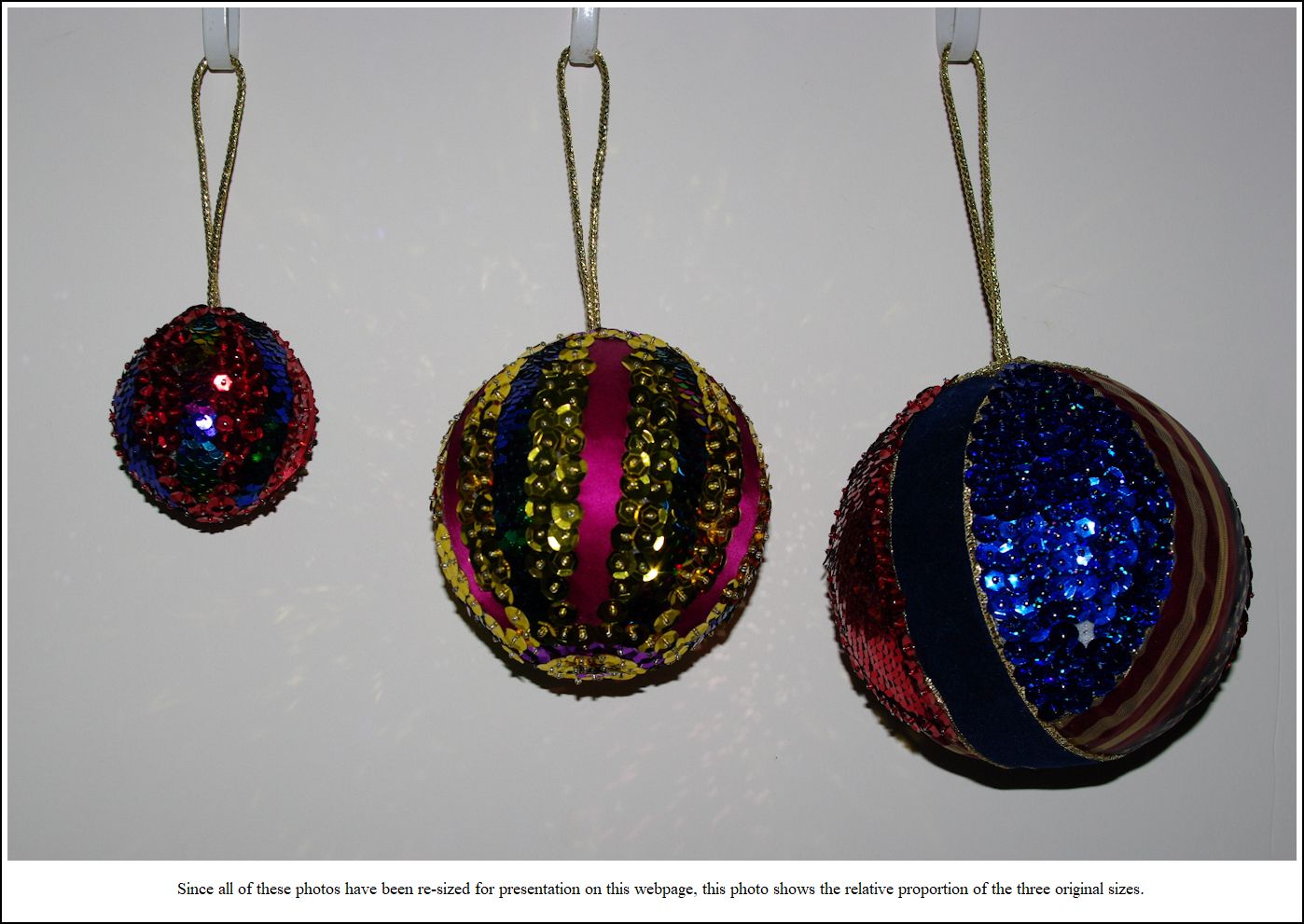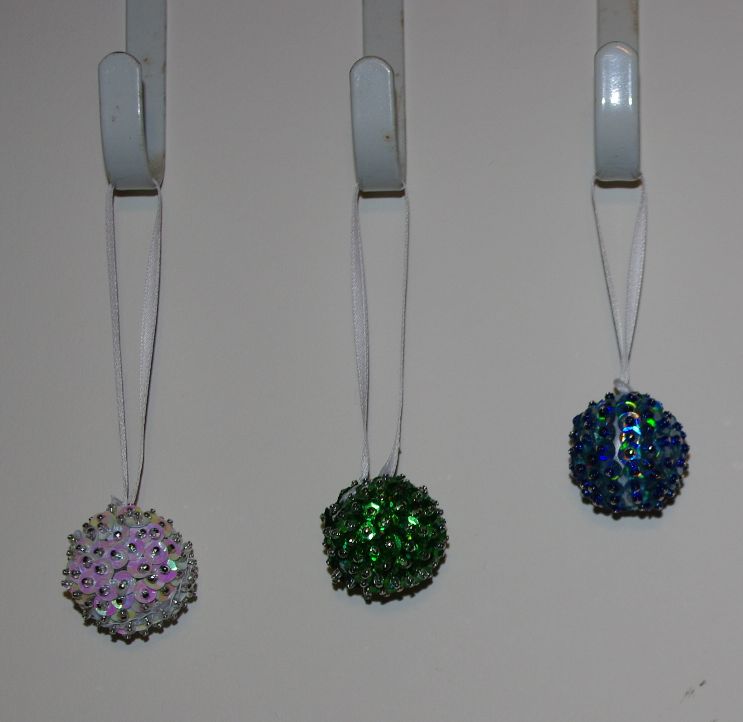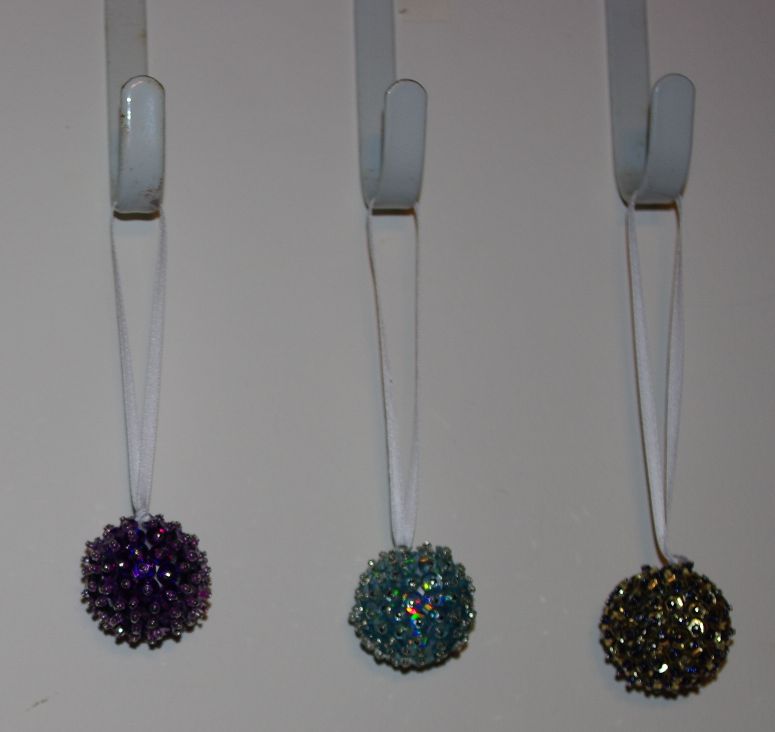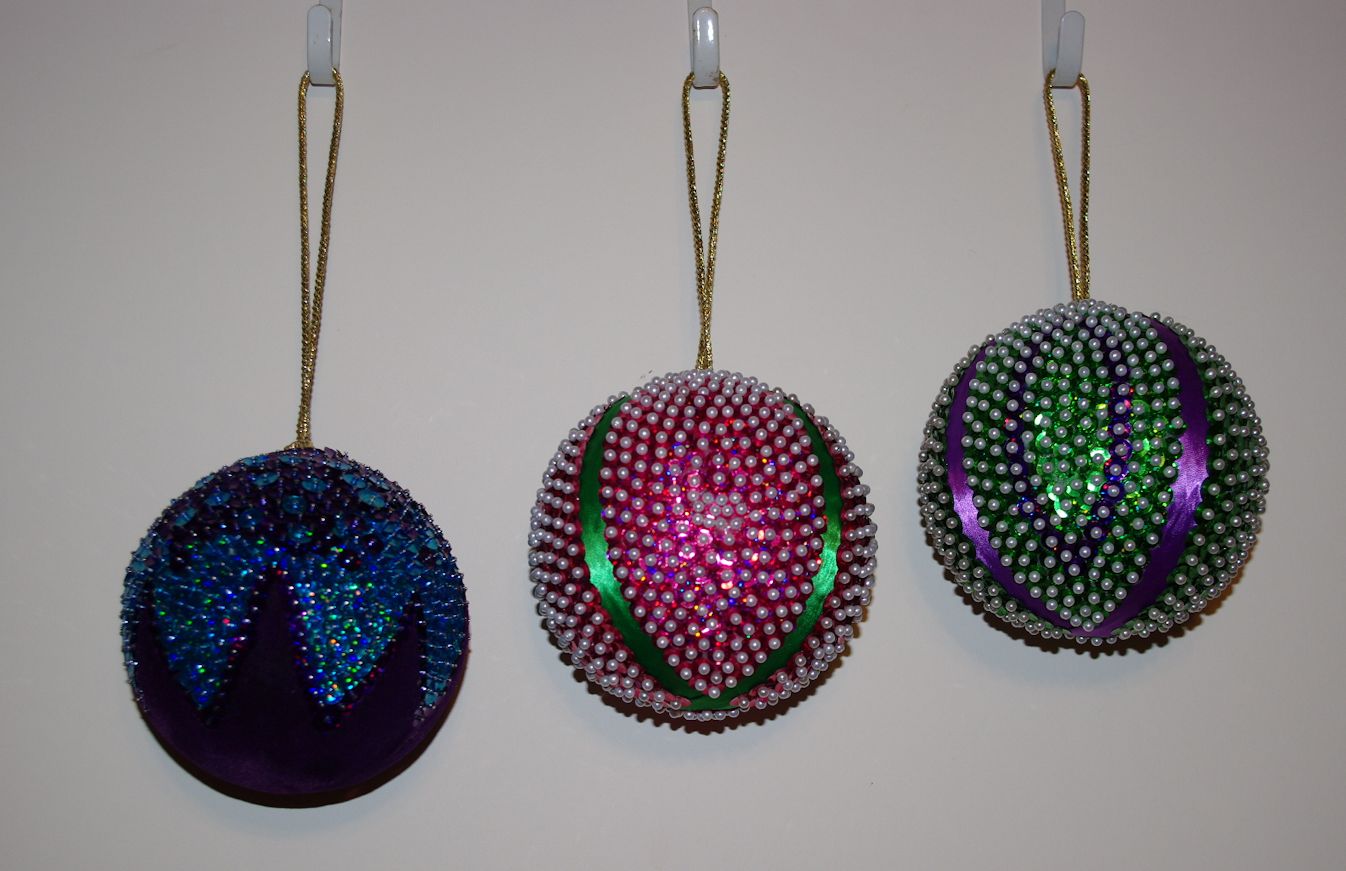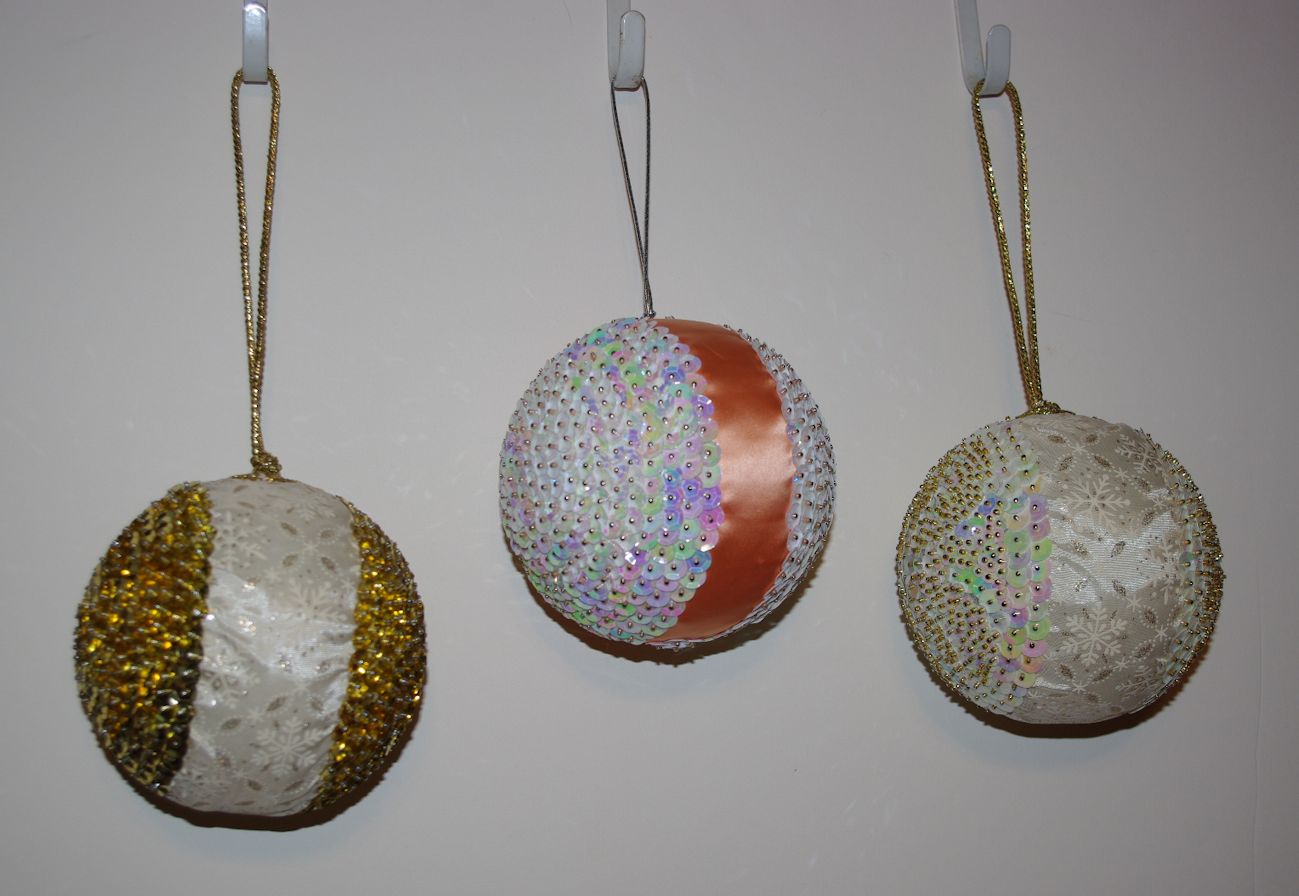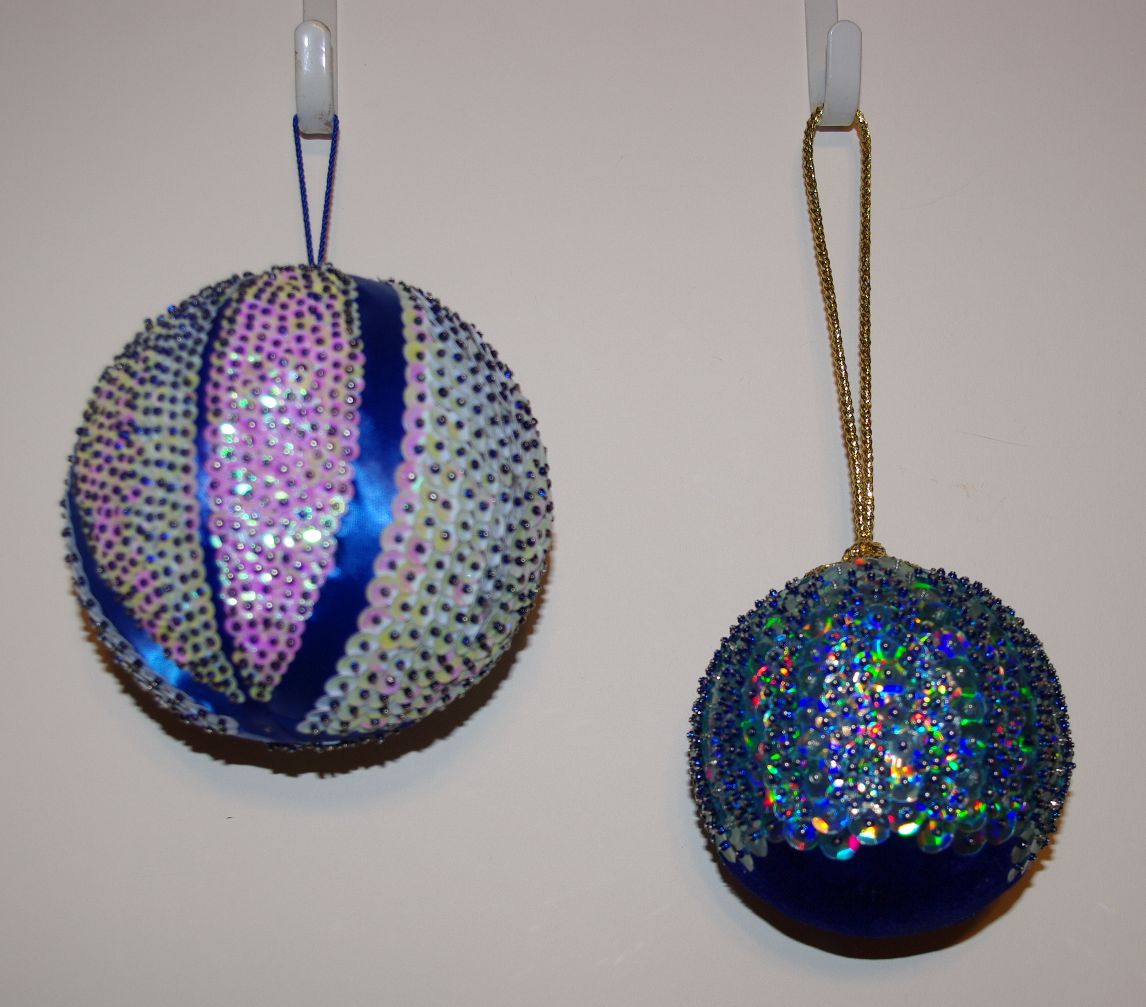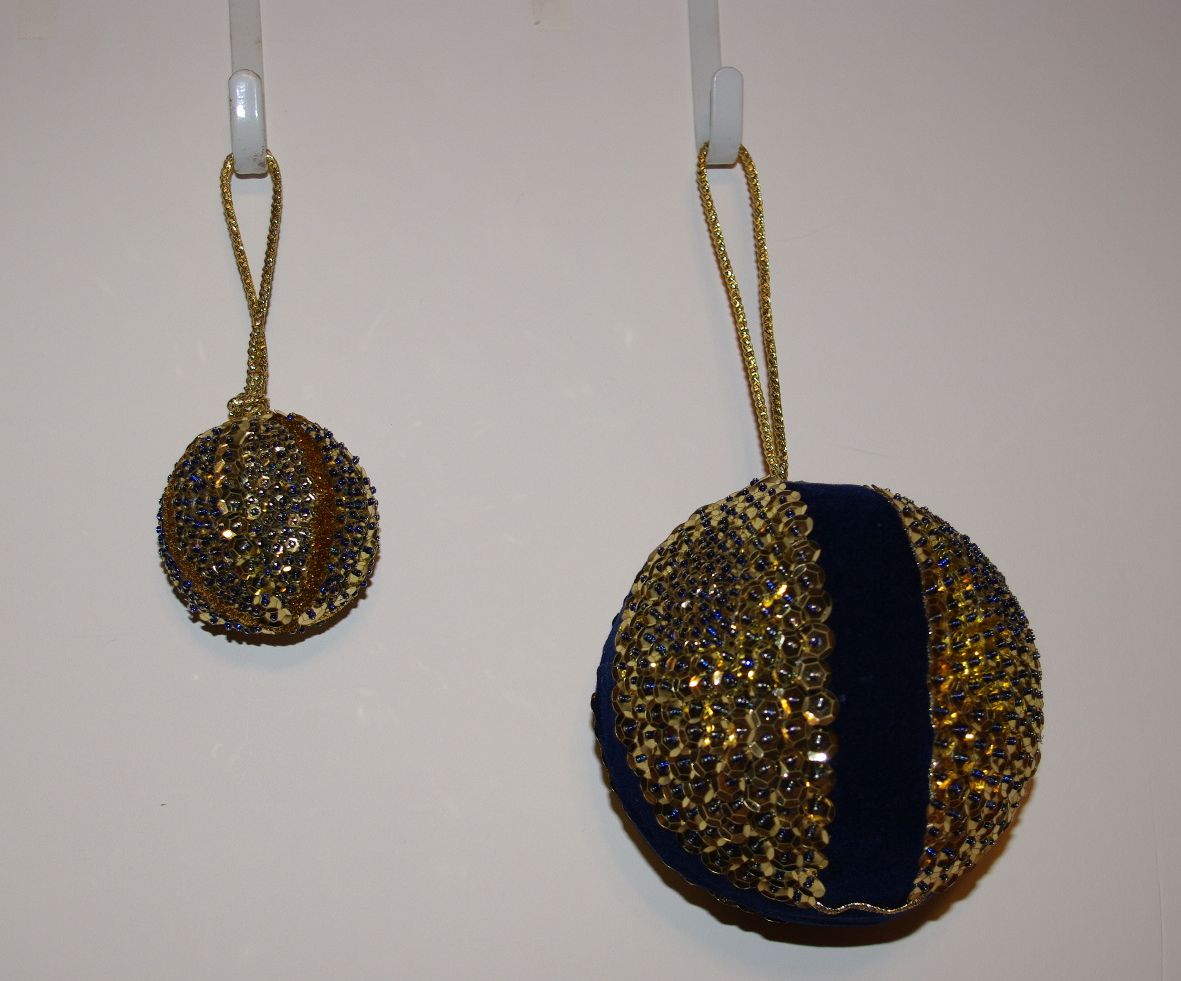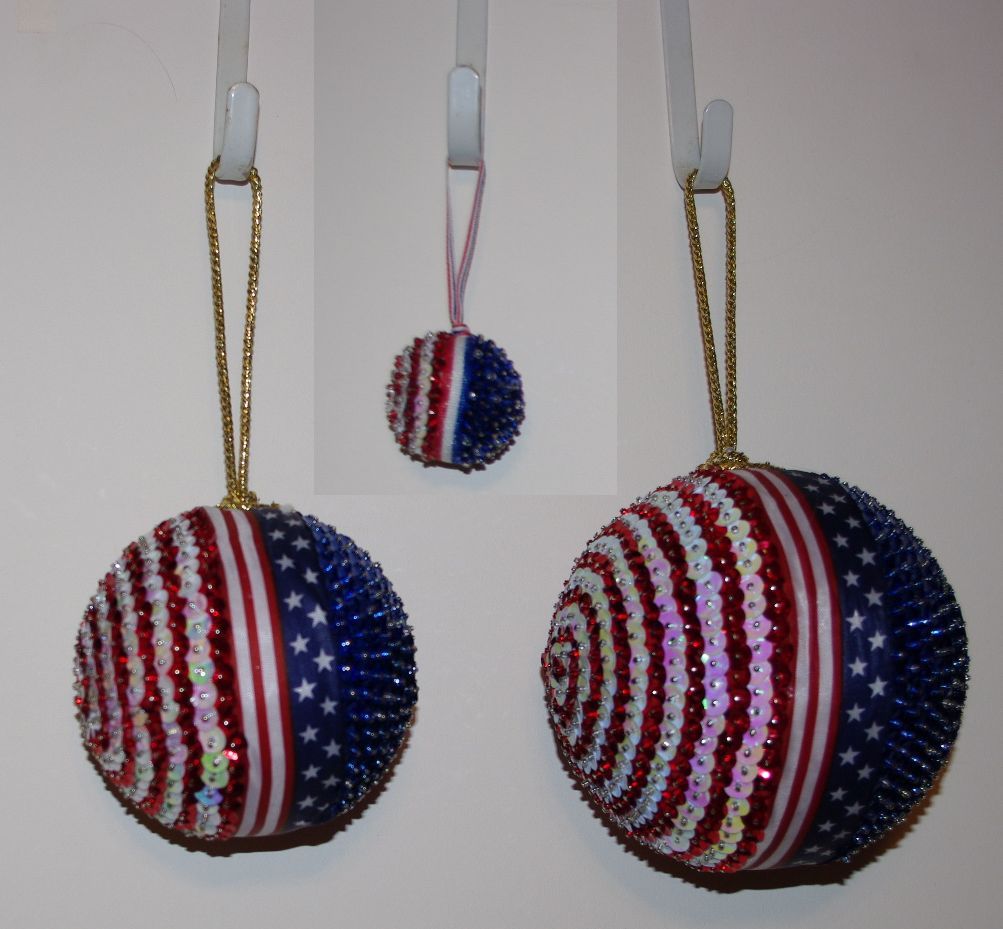 Remember, this is the USA Tree ! ! ! ! !


Now, on to the states. Ironically, to accommodate the fifty items, there are thirteen pictures!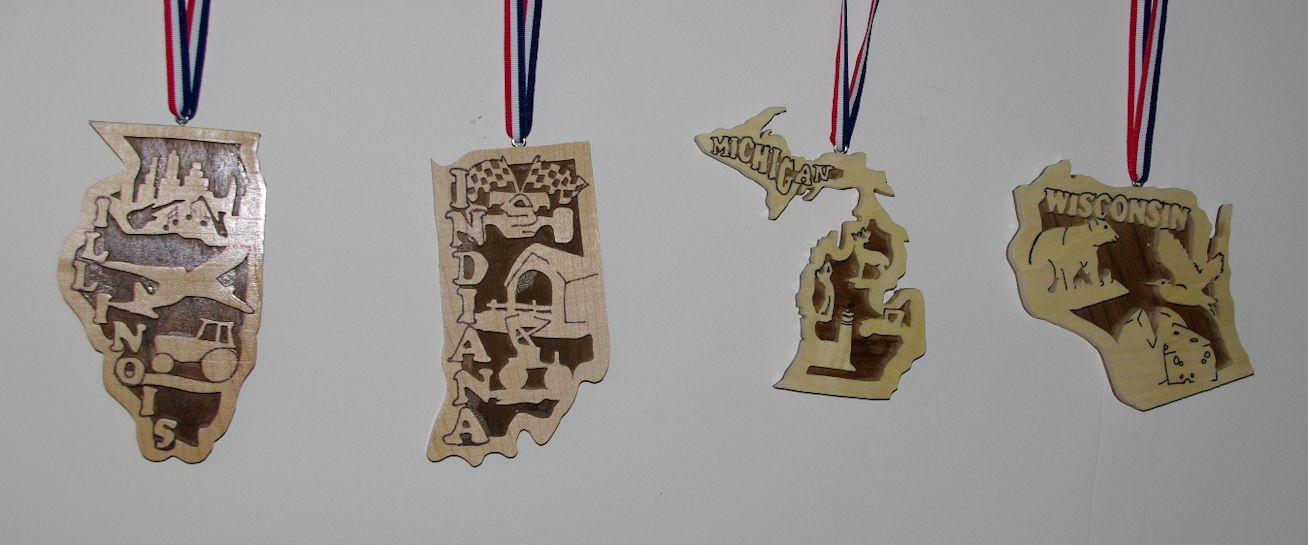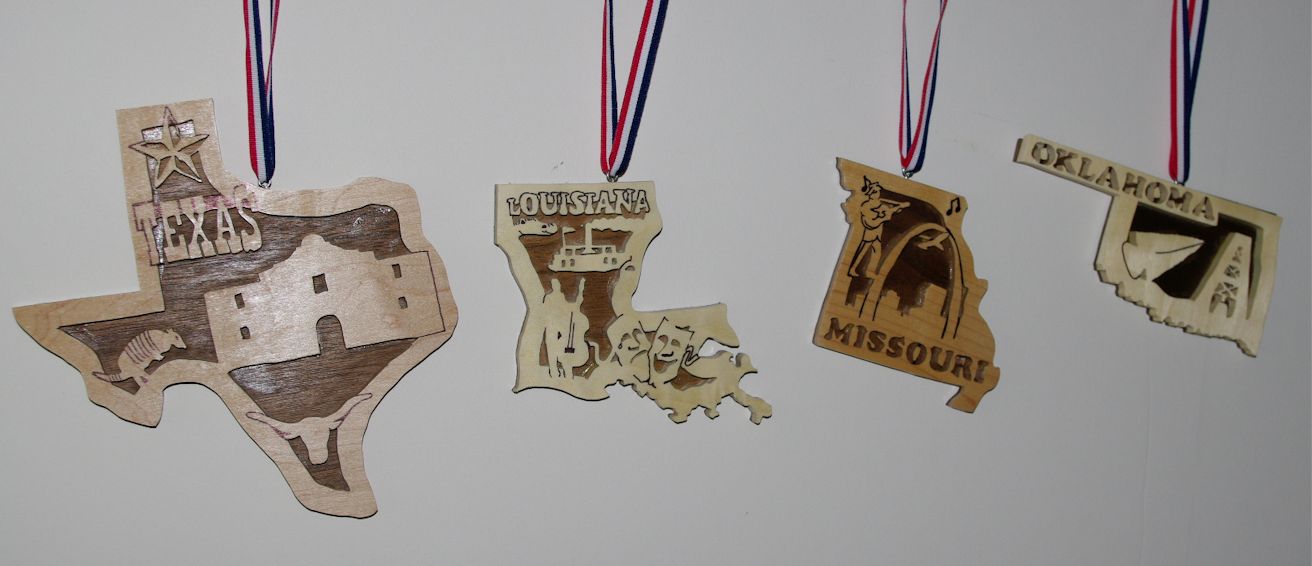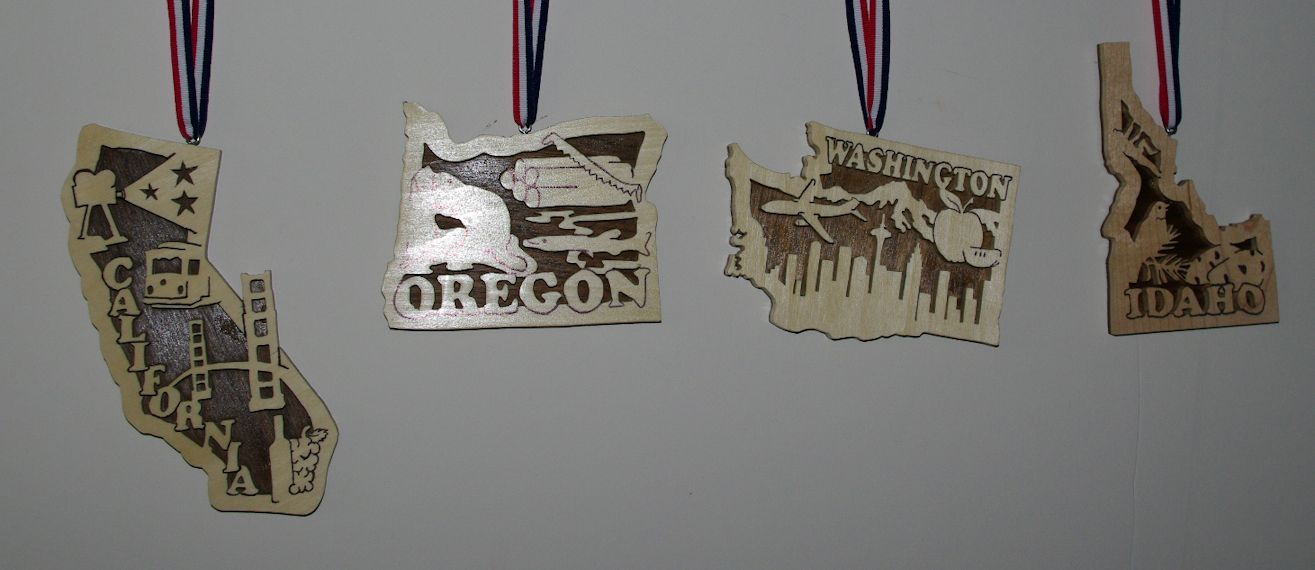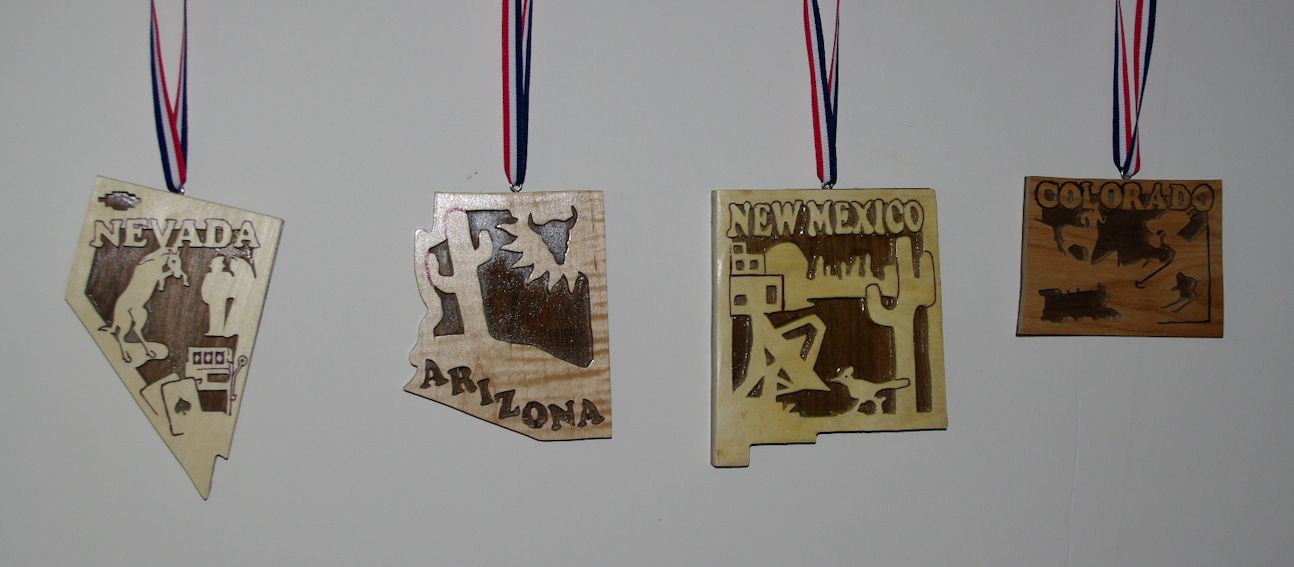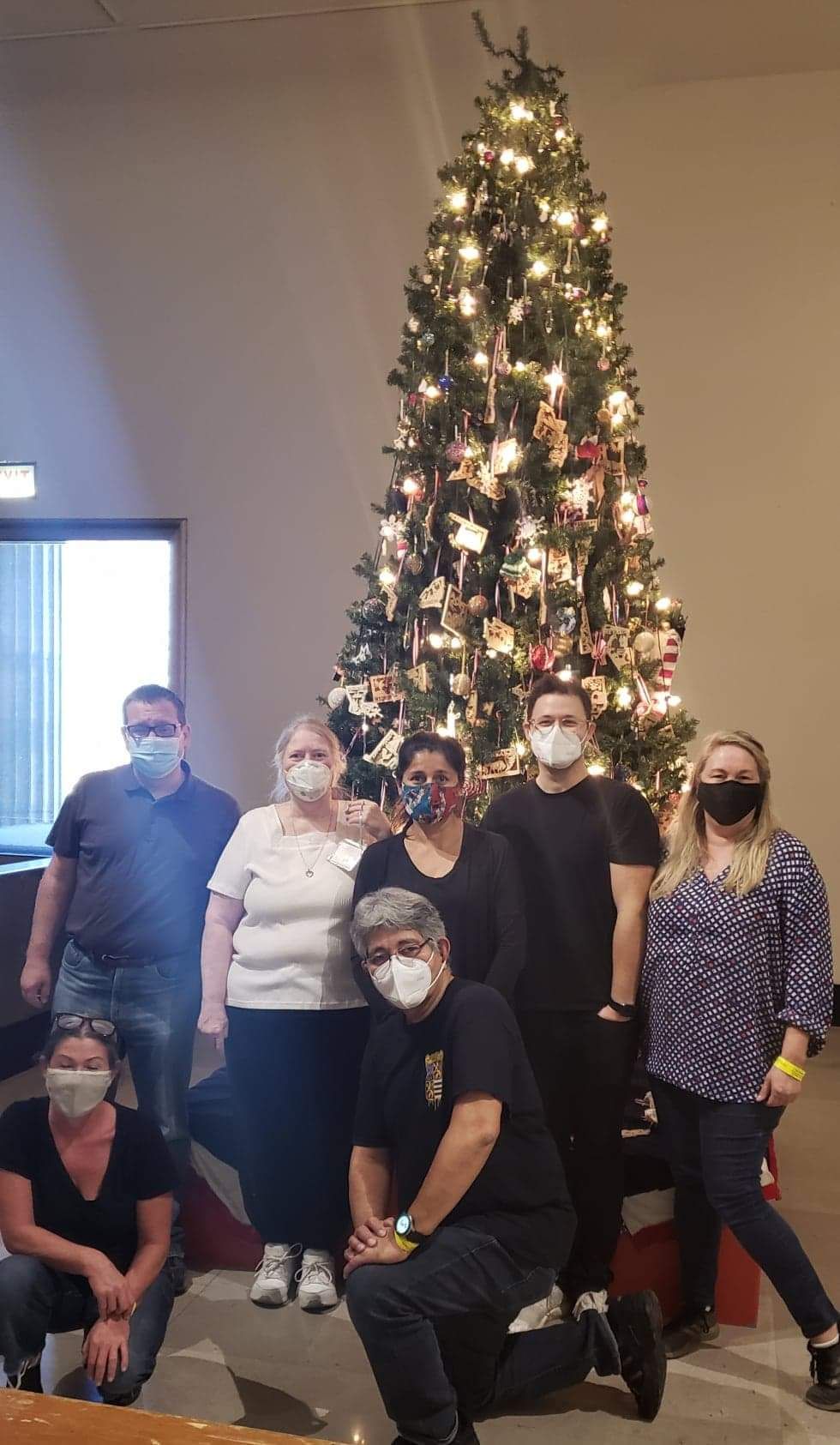 Members of this year's group: (standing l-r) Ethan Cook, Kathy Cunningham, Isela Zamora Frontany,
Michael Marx, Arden Nelson, and (kneeling in front l-r) Lisa Winefield, and Robert Zamora.
Being in the high-risk category, I did not attend in person.
However, I was there in spirit, and in self-caricature...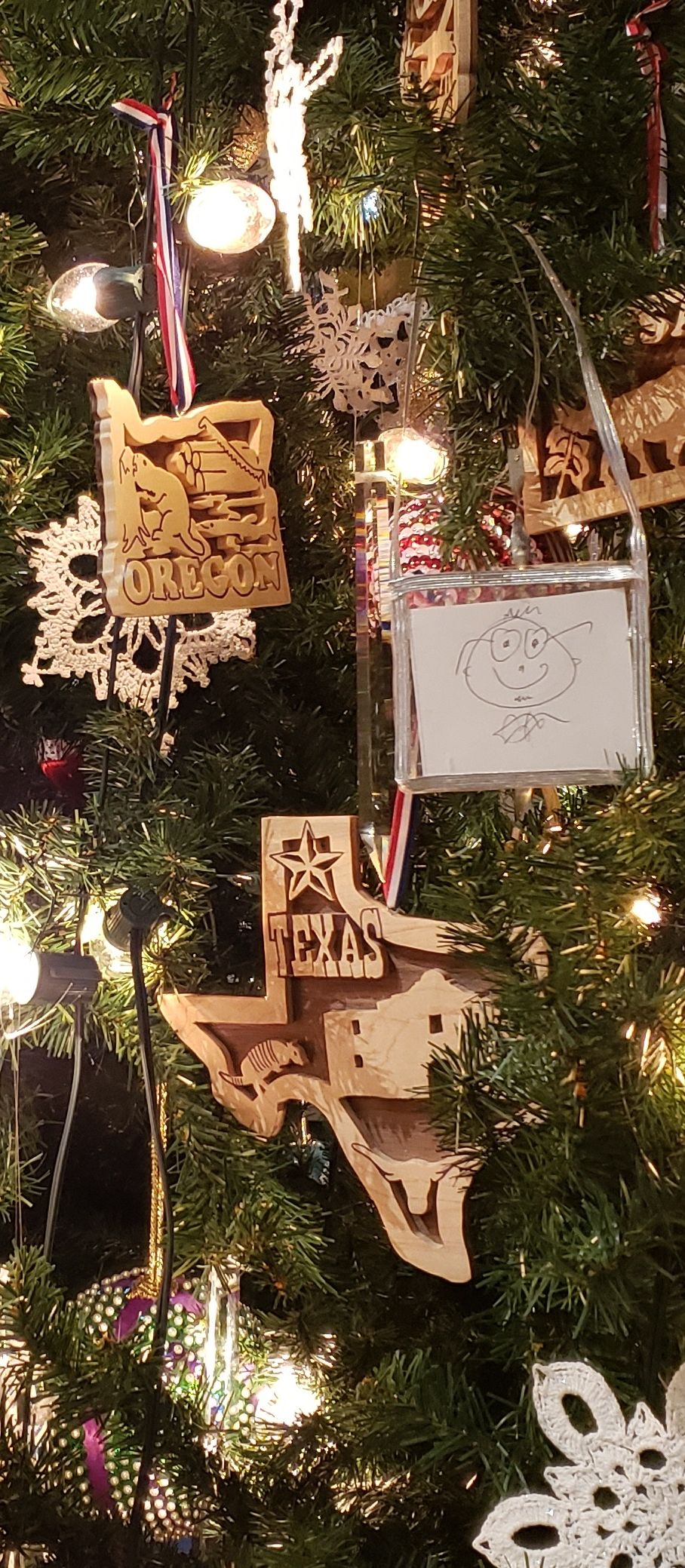 (After the photo was taken, at my insistence the drawing was moved to a less-prominent location on the tree.)
Finally, two photos of the tree in its impressive position, ready for viewing by the public.
First is the tree itself, and second is a photo taken from farther away.
You can see the Grand Tree in the center, and the USA Tree is
on the right, below Frosty's right side. Notice the Eagle!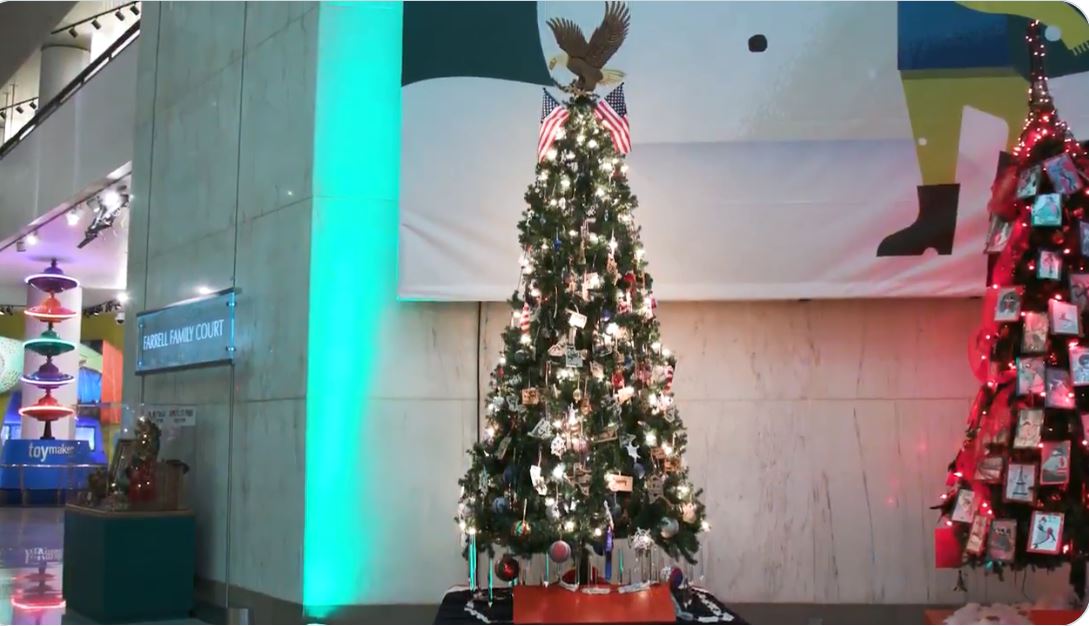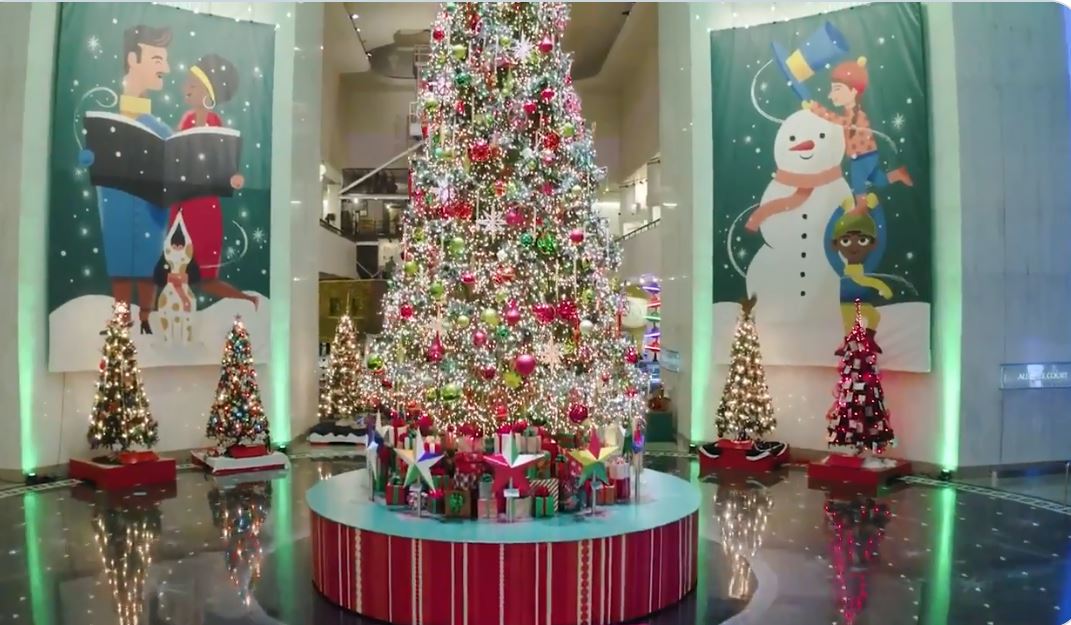 To see the trees and ornaments from previous years, click the links below . . .
2019
2018
2017
2016
2015
2014