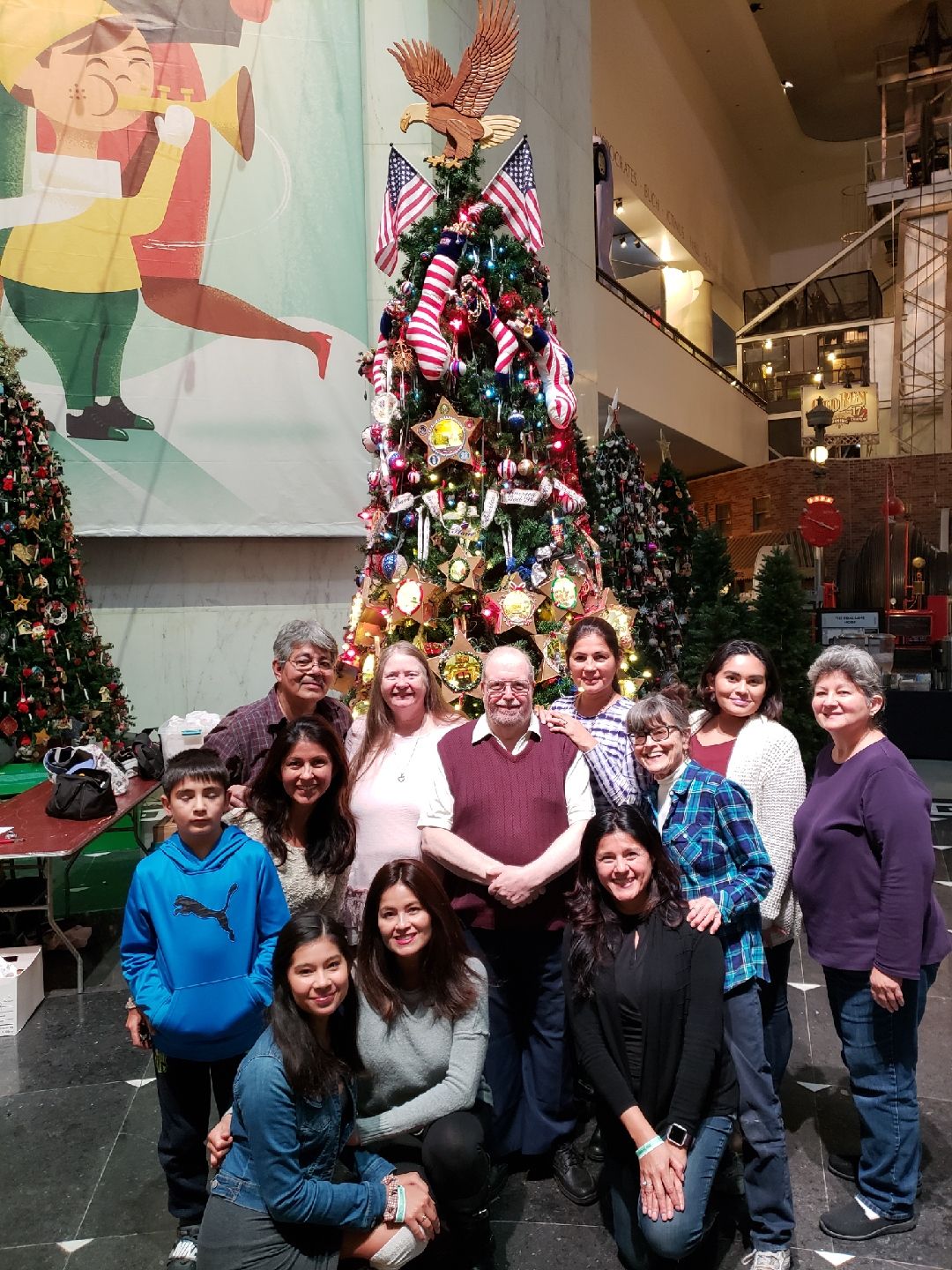 This year's group of Friends of the USA Tree:
(Back Row, l-r) Robert Zamora, Kathy Cunningham, Xochitl Medina,
Monica Lozano, Maria Zamora; (Middle Row l-r) Emilio Martinez,
Sybelle Martinez, Bruce Duffie, Martha Dwyer; (Front Row kneeling l-r)
Sophie Cerda, Yesenia Cerda, Isela Frontany.
Once again, Santa has photobombed the picture! This time he is
stuck in the chimney in the Star Box between Kathy and Bruce!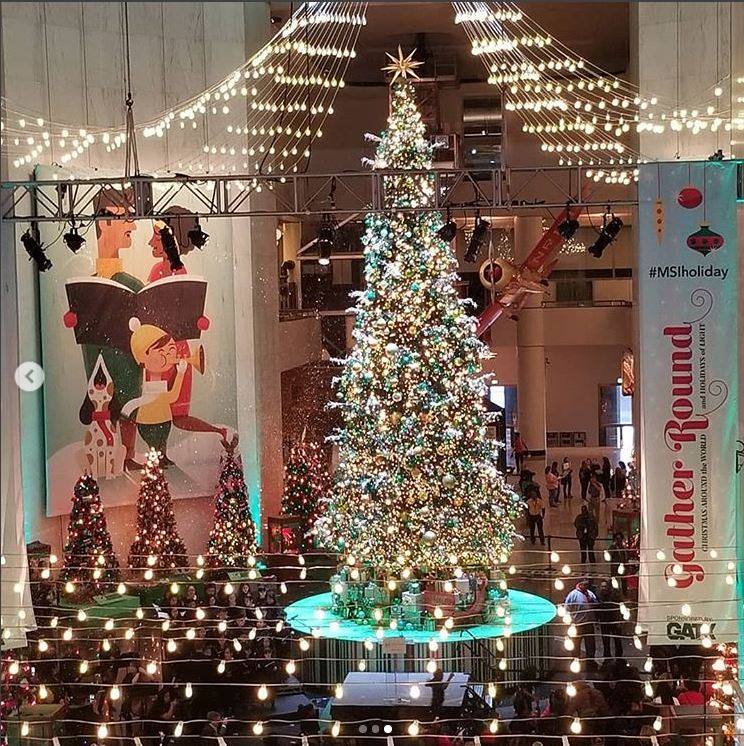 Each year to open the exhibit, there is a Gala Ceremony
at which the Grand Tree is lit. Being the centerpiece,
it dwarfs the other trees which surround it. However,
we all feel it is an honor to be part of this annual
celebration, and take pride in our contribution.
Our USA Tree can be seen in this photo
to the left of the Grand Tree...
just look for the Eagle on the top!