Brookdale Lake View Art Project
In the summer of 2018, there was construction of new windows for the dining room.
Temporary walls were put up, and the Executive Director asked if the residents
would like to do a mural. The idea was quickly and enthusiastically accepted.
The wall was thrity-two feet long, and the participants in Kathy Cunningham's art classes
decided they wanted to paint assorted flowers, with butterflies and a bee flitting about.
Working on the mural was a first for them, and was a gratifying experience for all.
Even months later, they still talked about how much fun the project was,
and it was warmly accepted by the rest of the residents.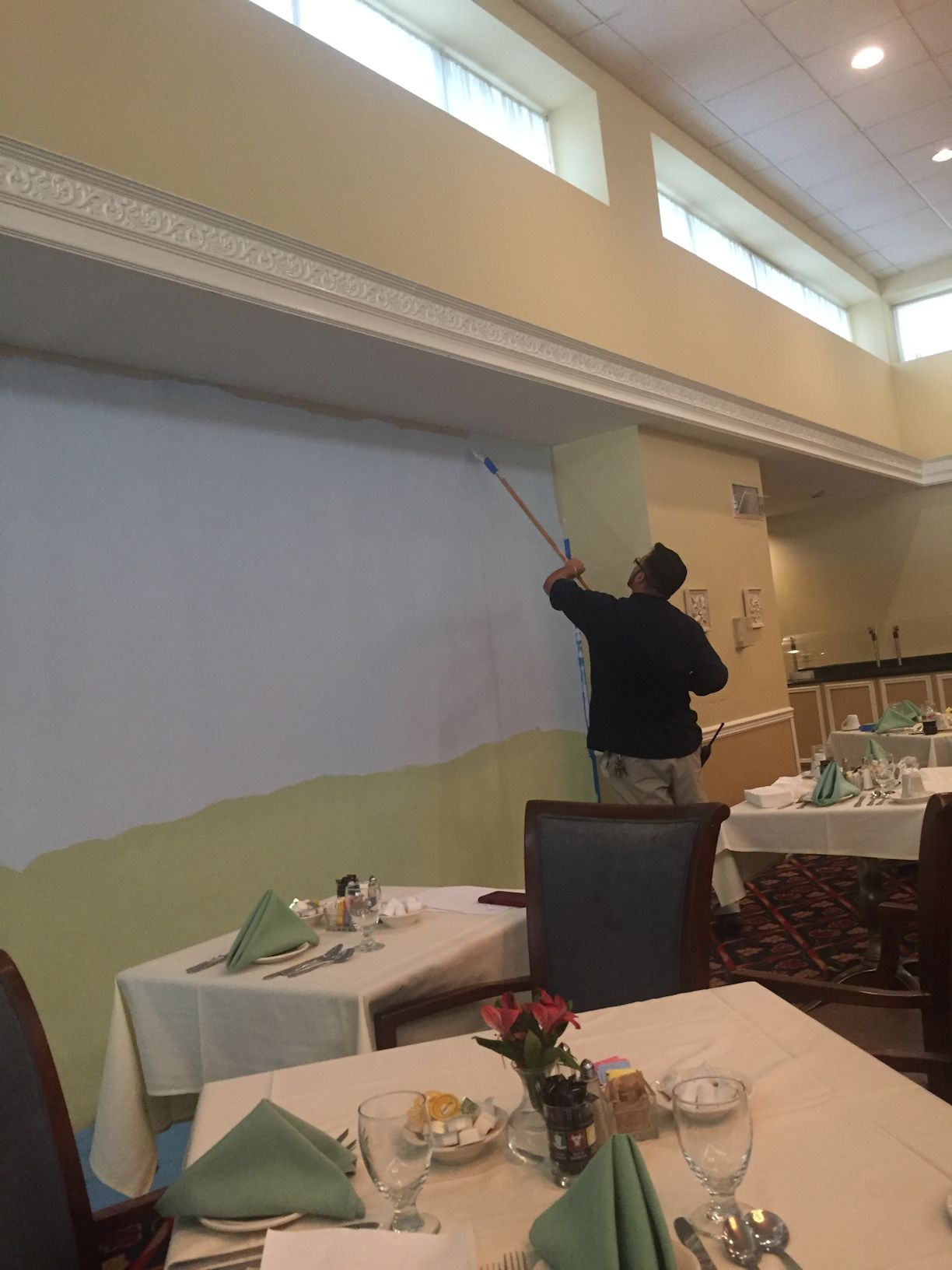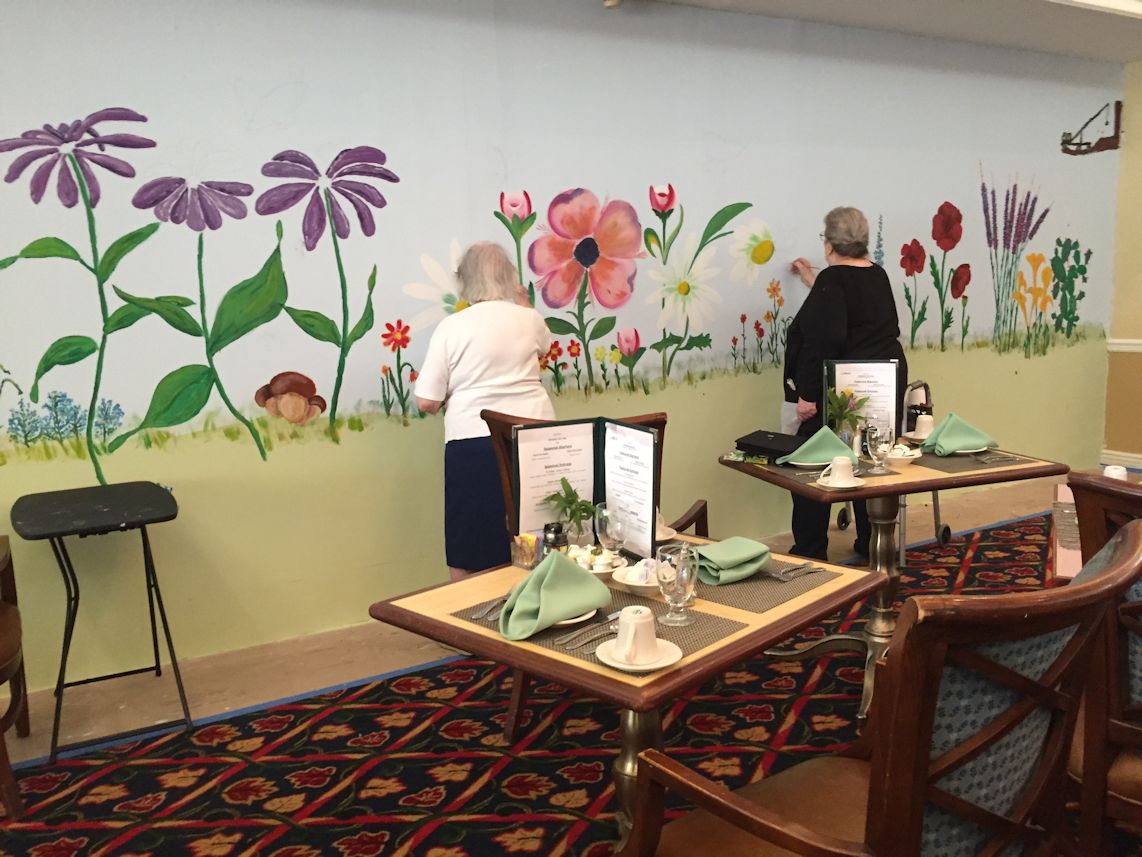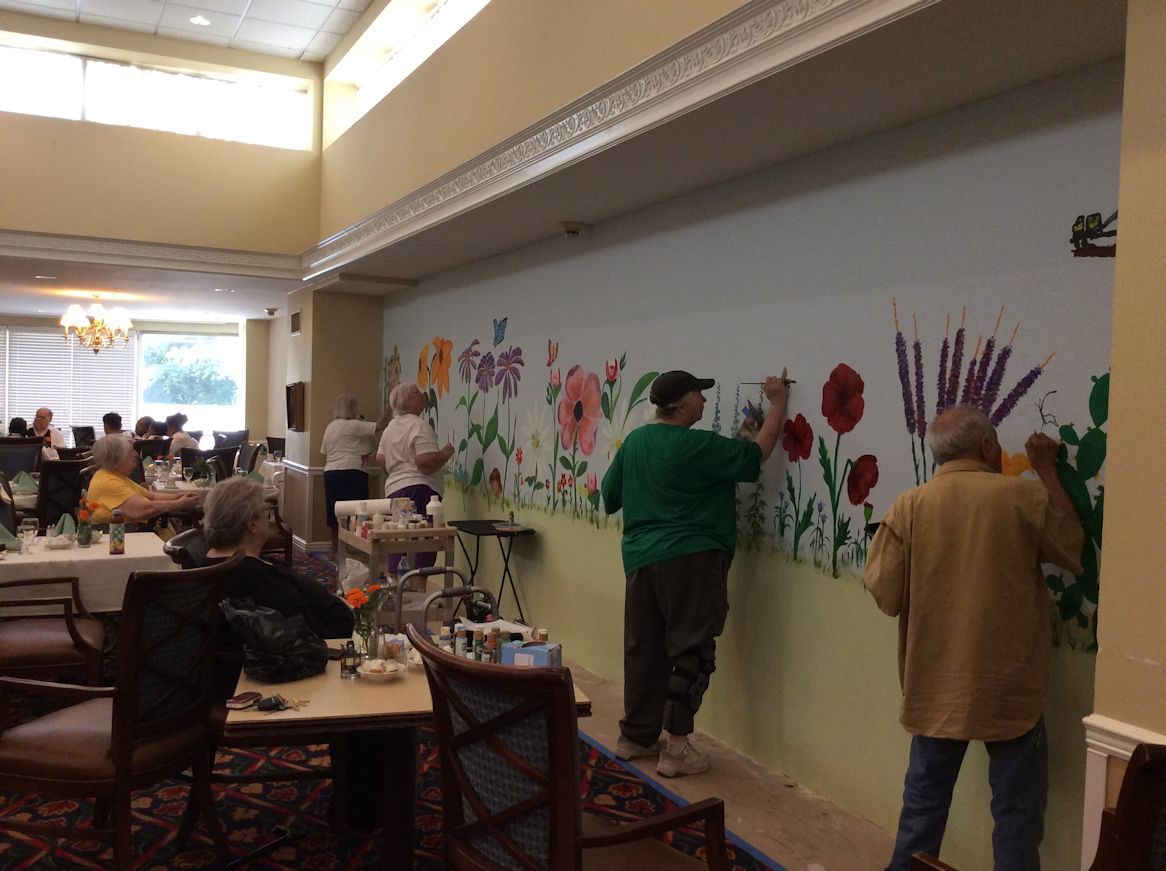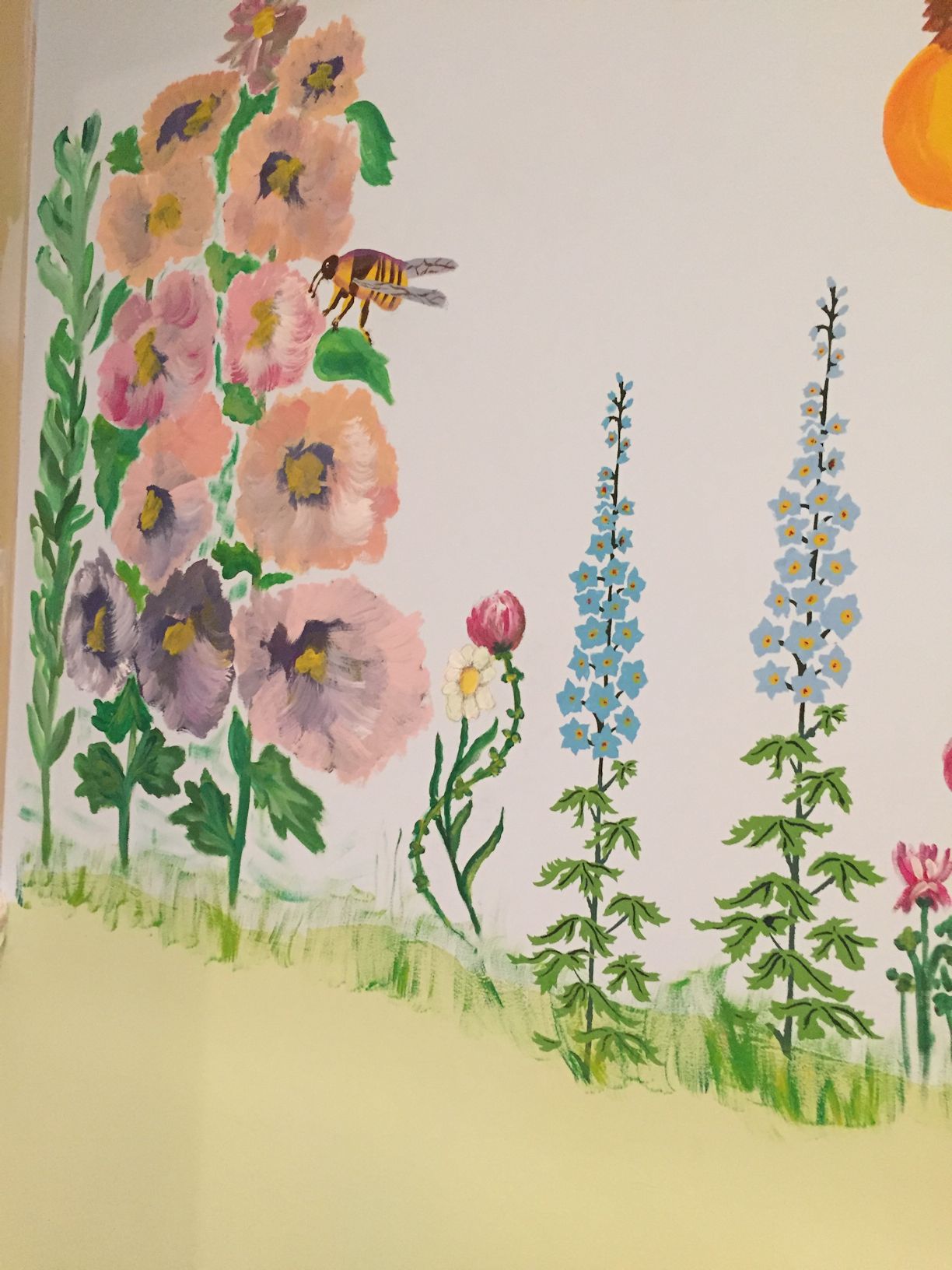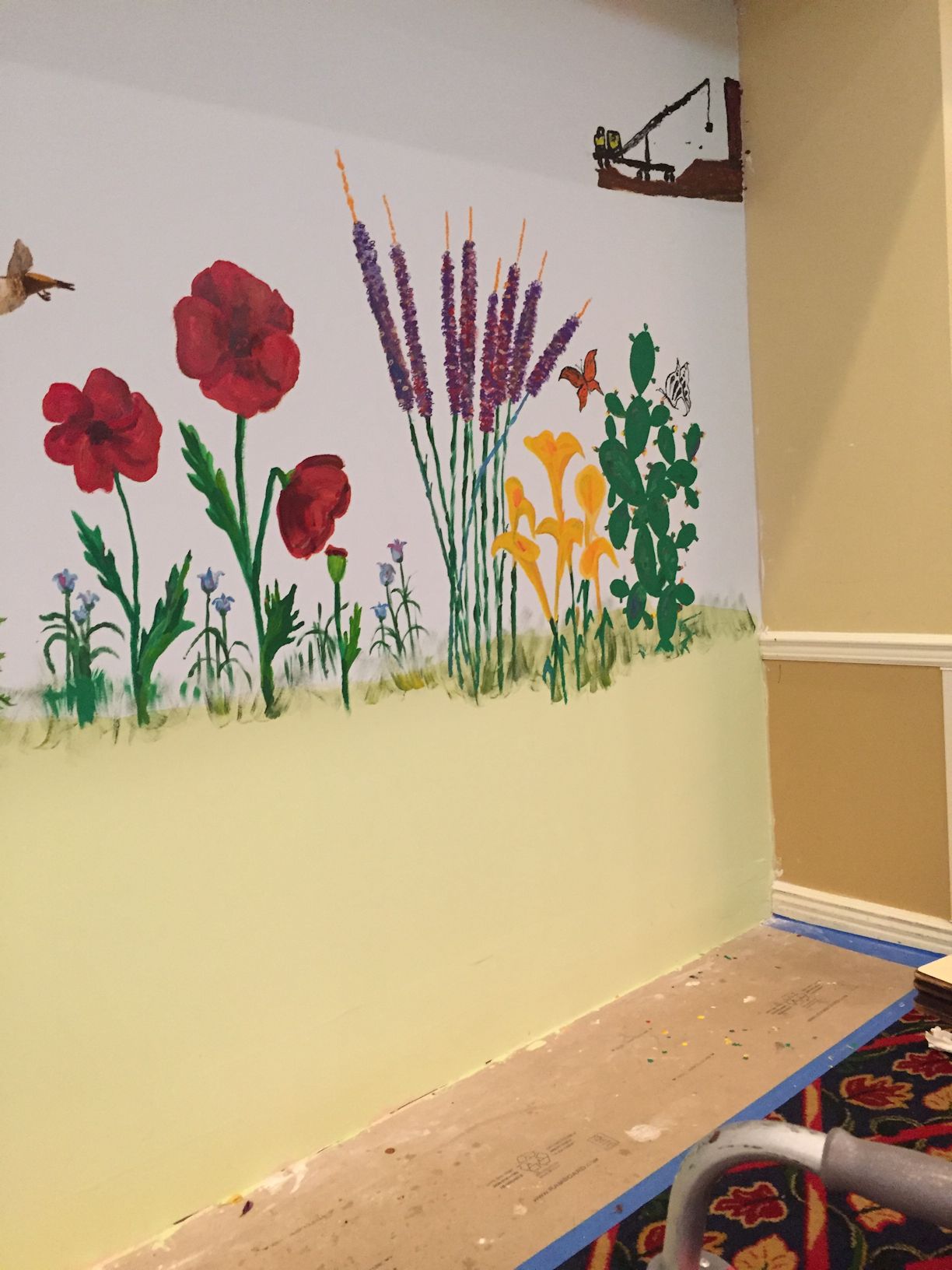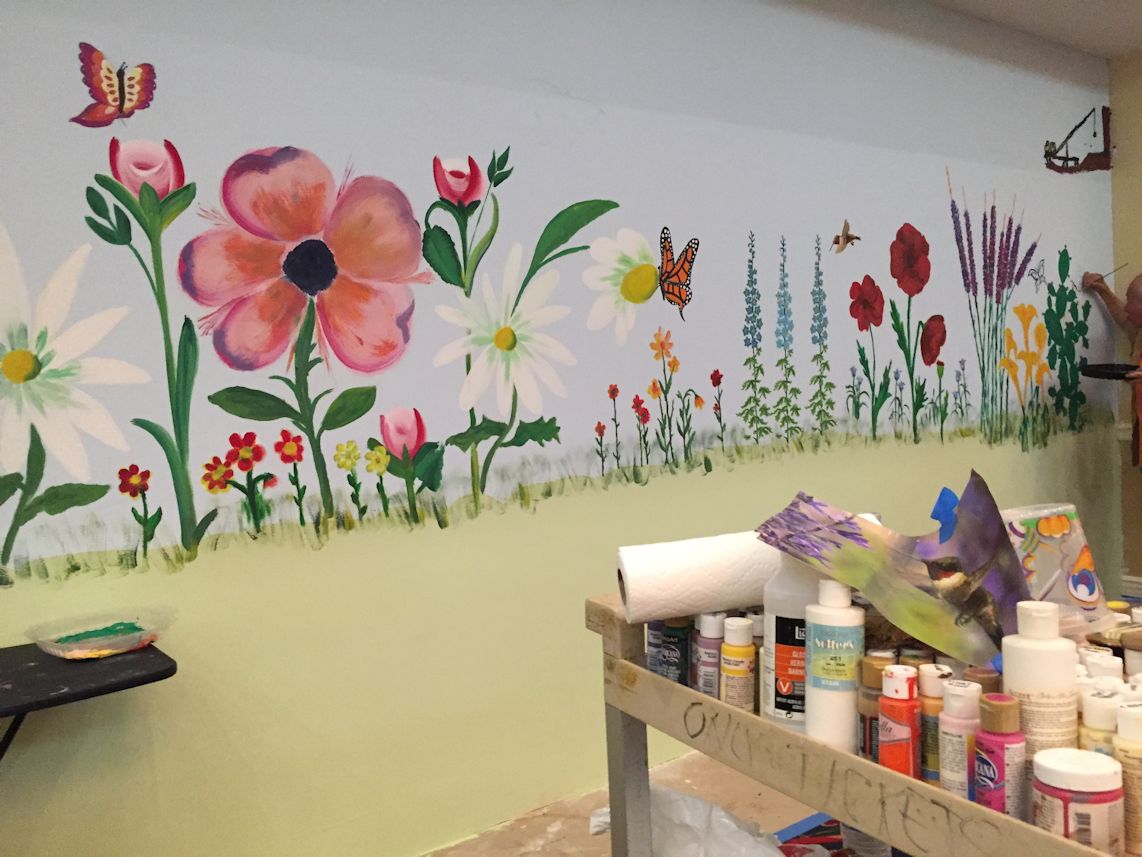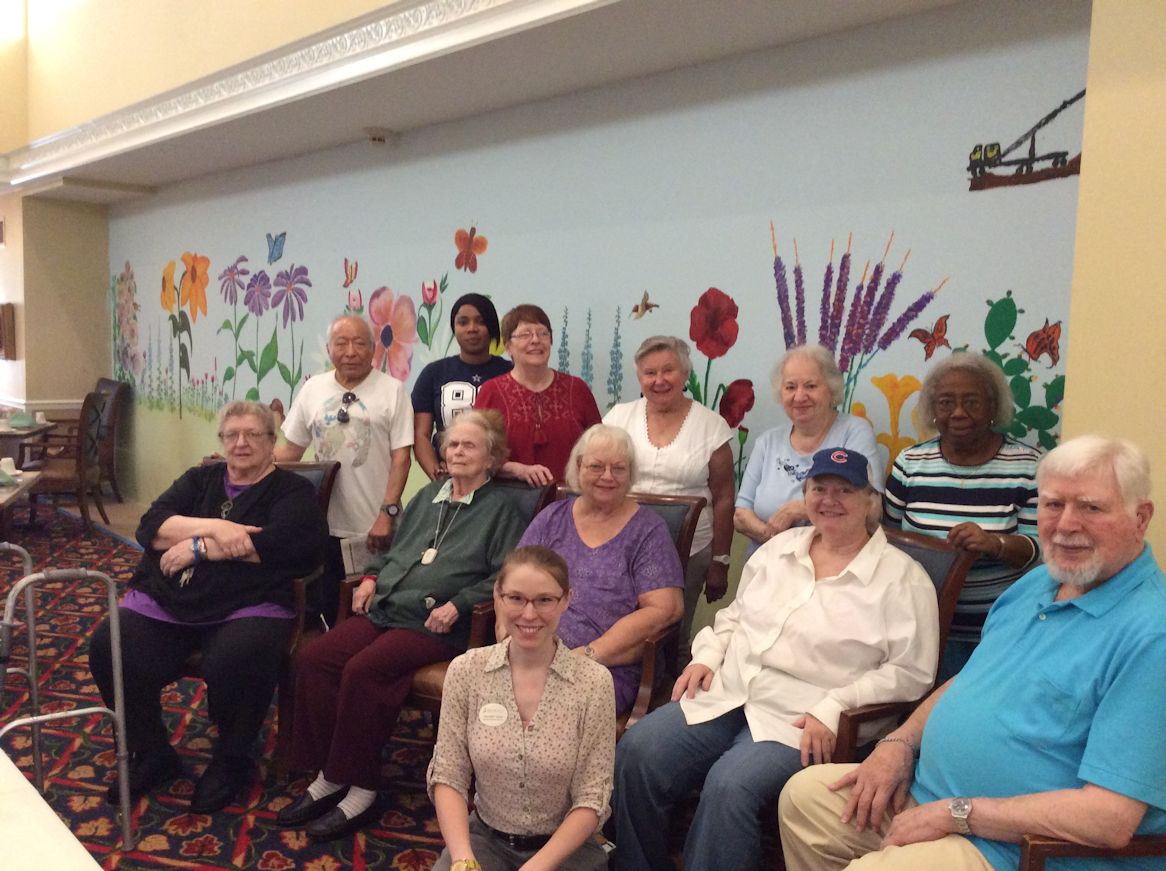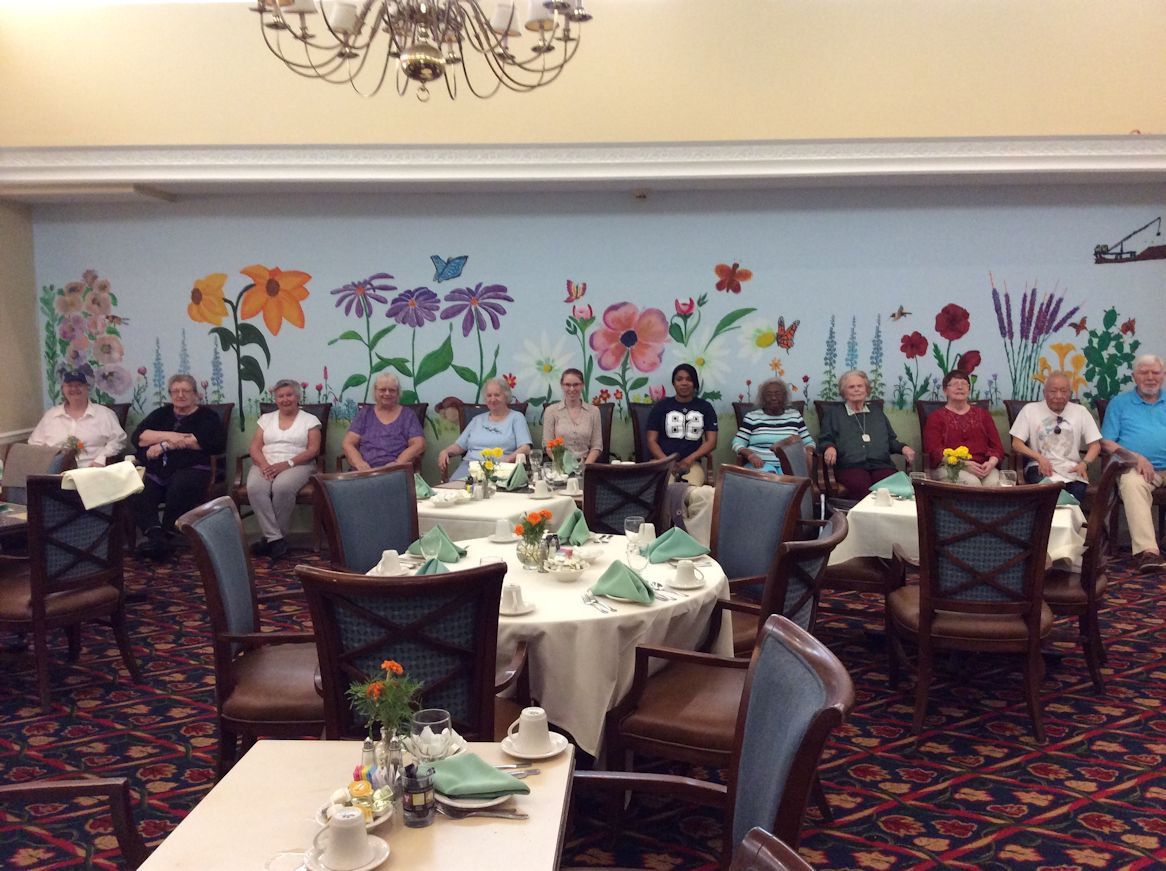 To return to the previous page,
which has artwork by Kathy's younger students,
click
HERE
.