For the 2013 edition of the
USA Tree
at the
Museum of Science and Industry in Chicago
,
women from several Illinois chapters of
the DAR made 50 state-squares.
Techniques employed include embroidery,
machine embroidery, cross-stitch, fabric paint,
needlepoint, beadwork, appliqué, and trapunto.
The individual squares were placed in hand-made
frames and hung on the tree as ornaments.
Next year, these squares will be quilted
into a tree-skirt for use thereafter.
In addition, a number of ornaments from previous years
-- many of which were handmade by DAR members --
were also included on the tree, which will be on display
from November 14 through January 5, 2014.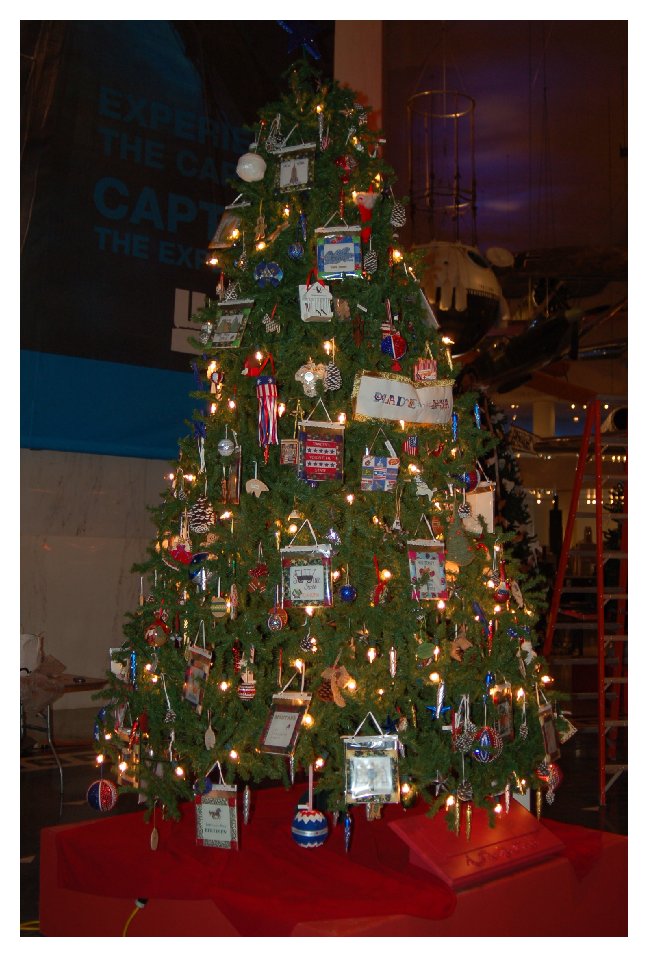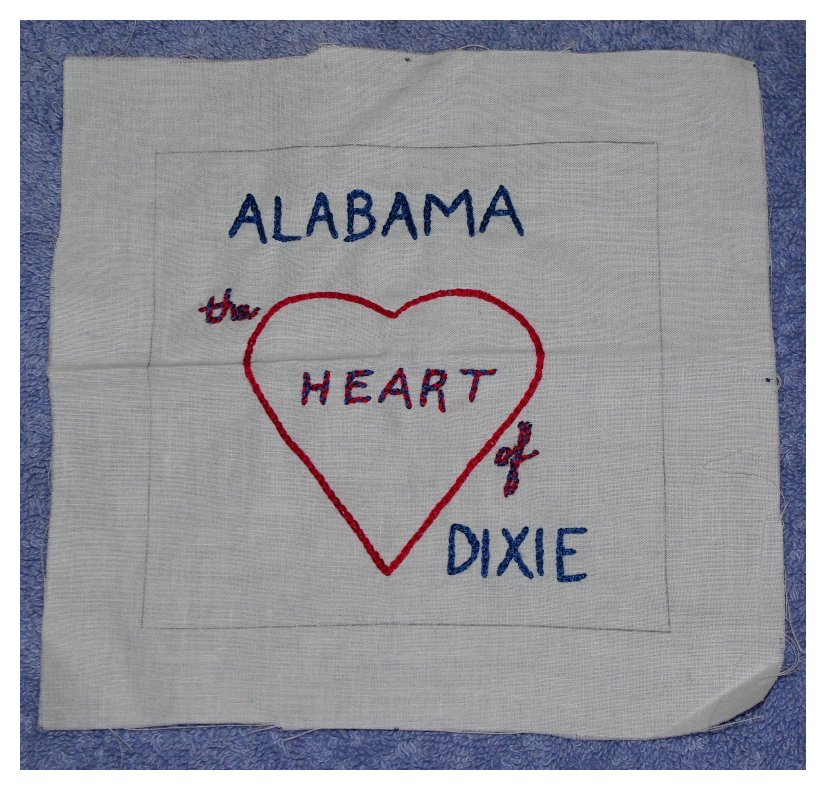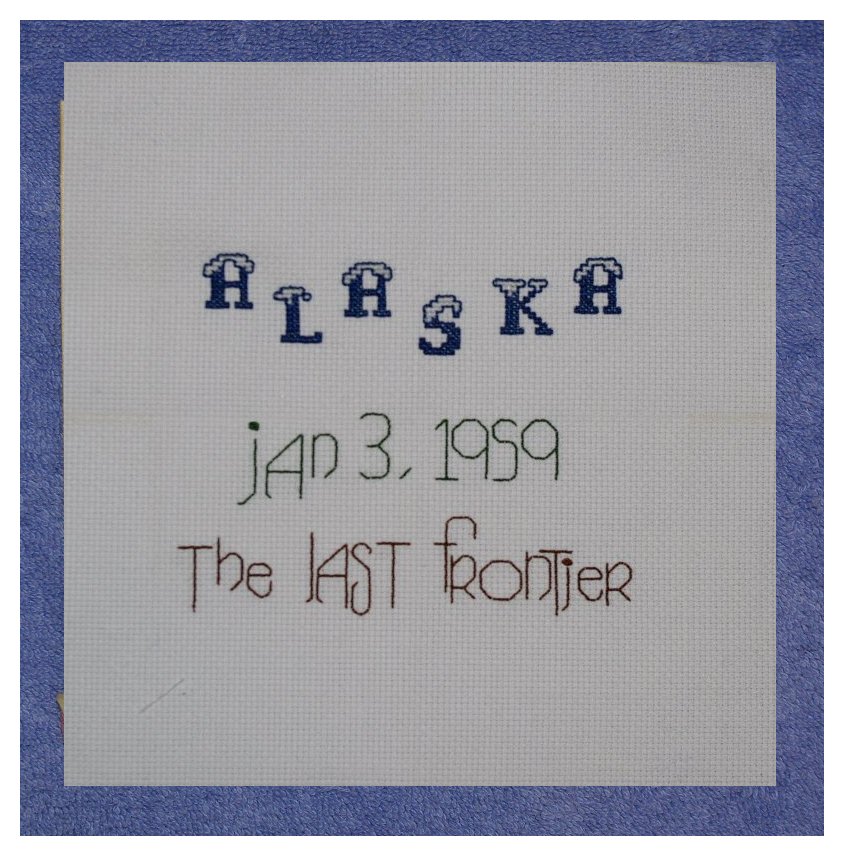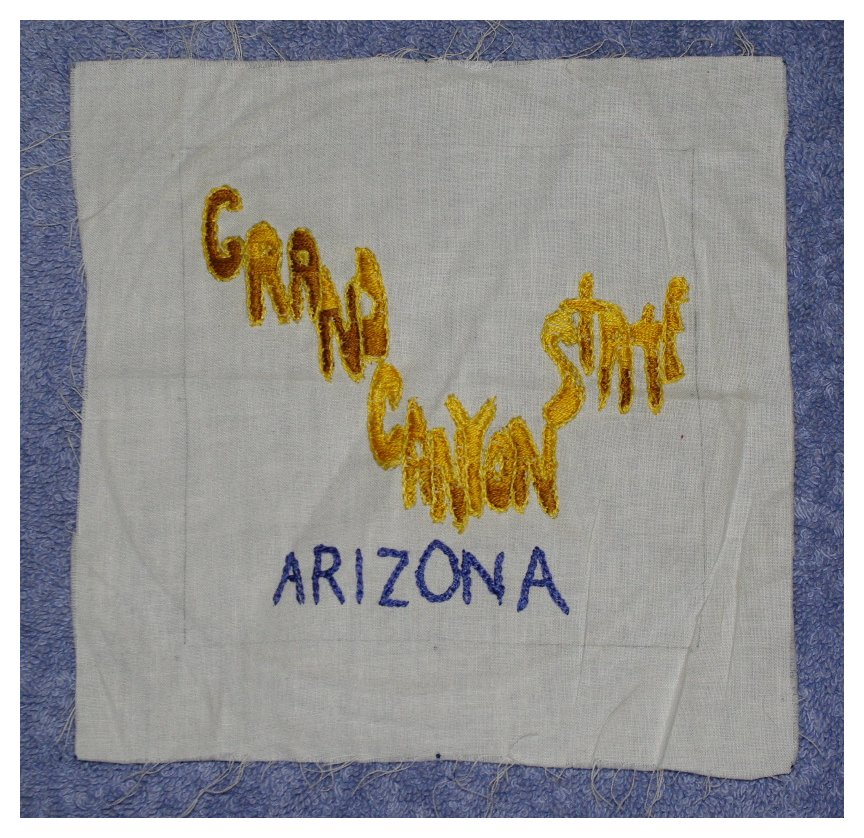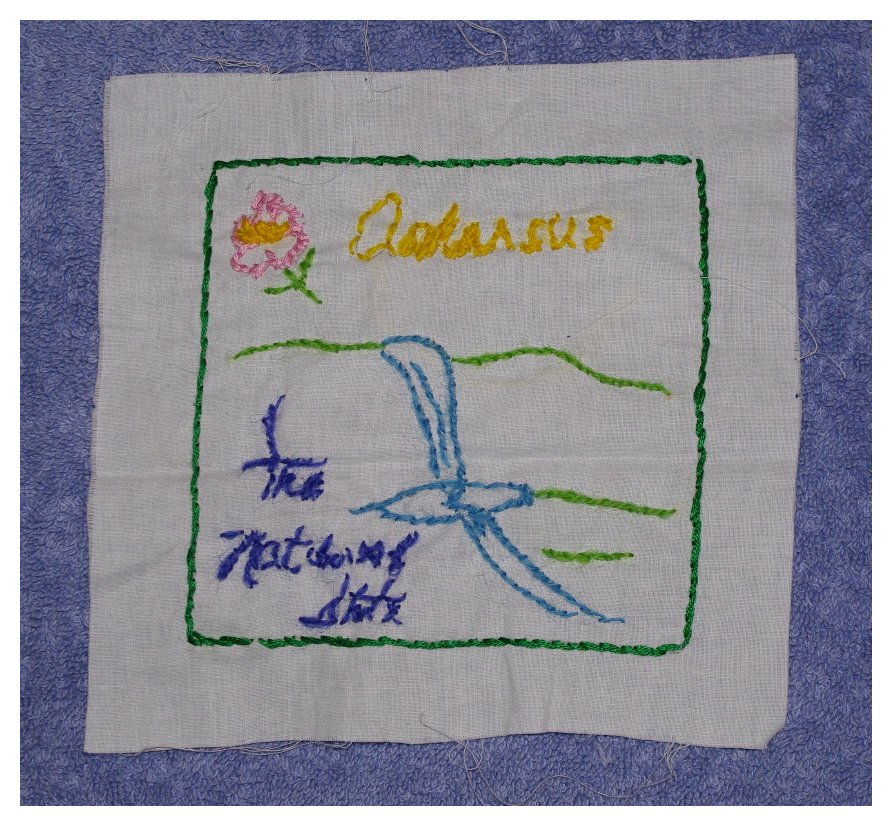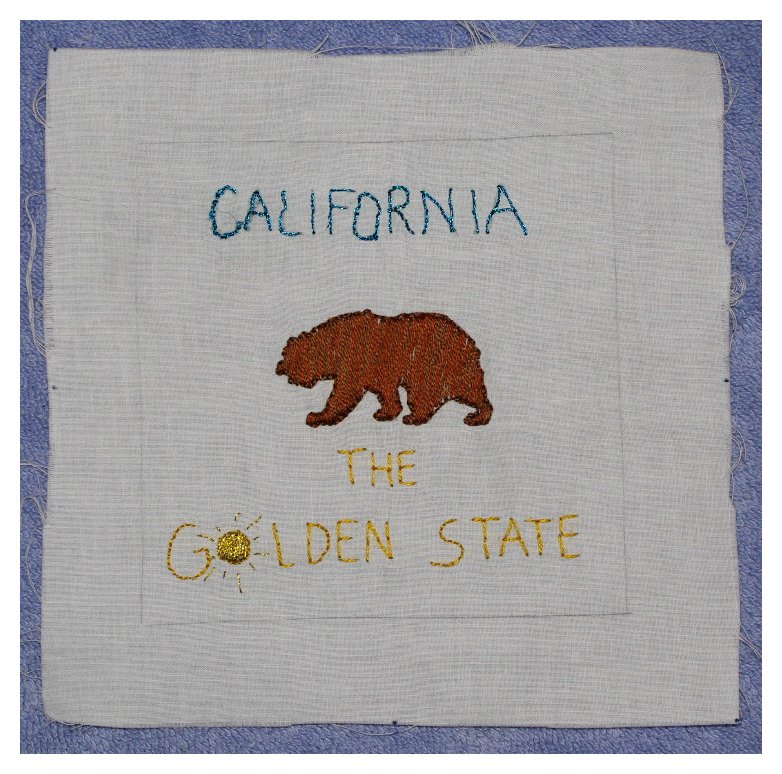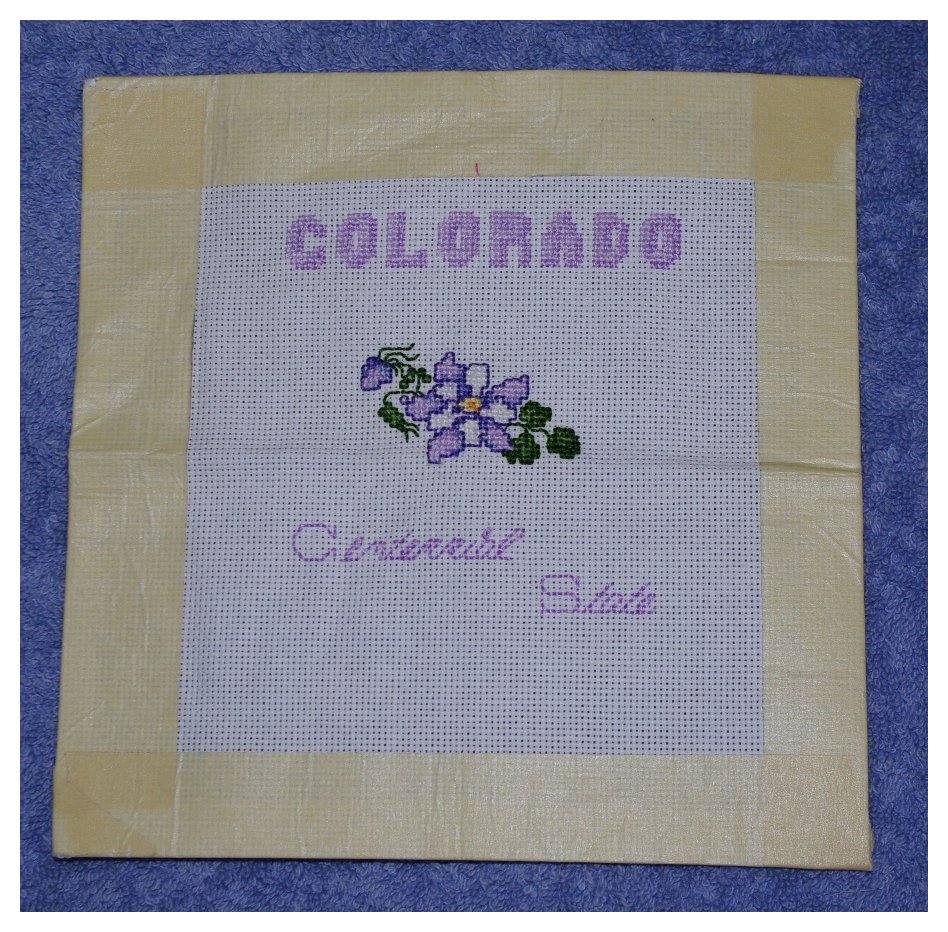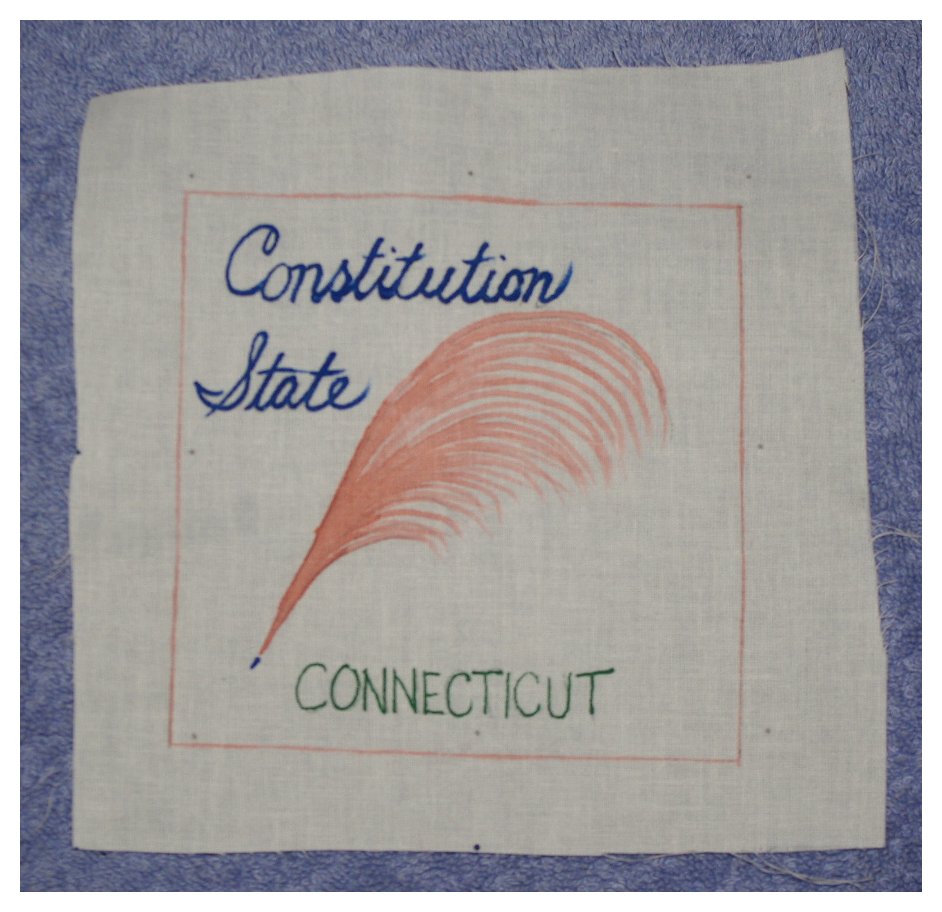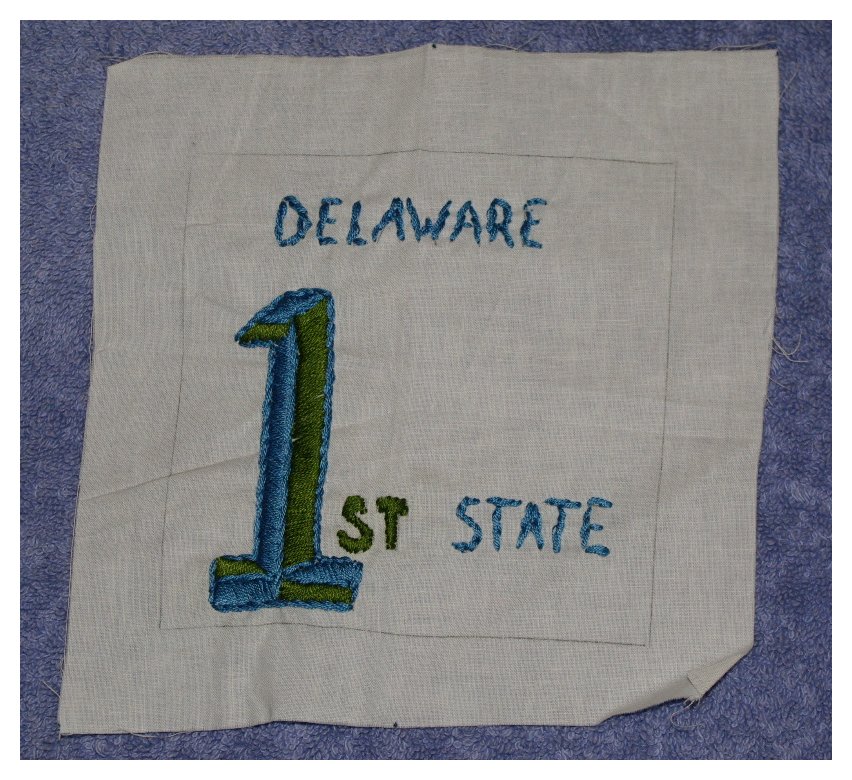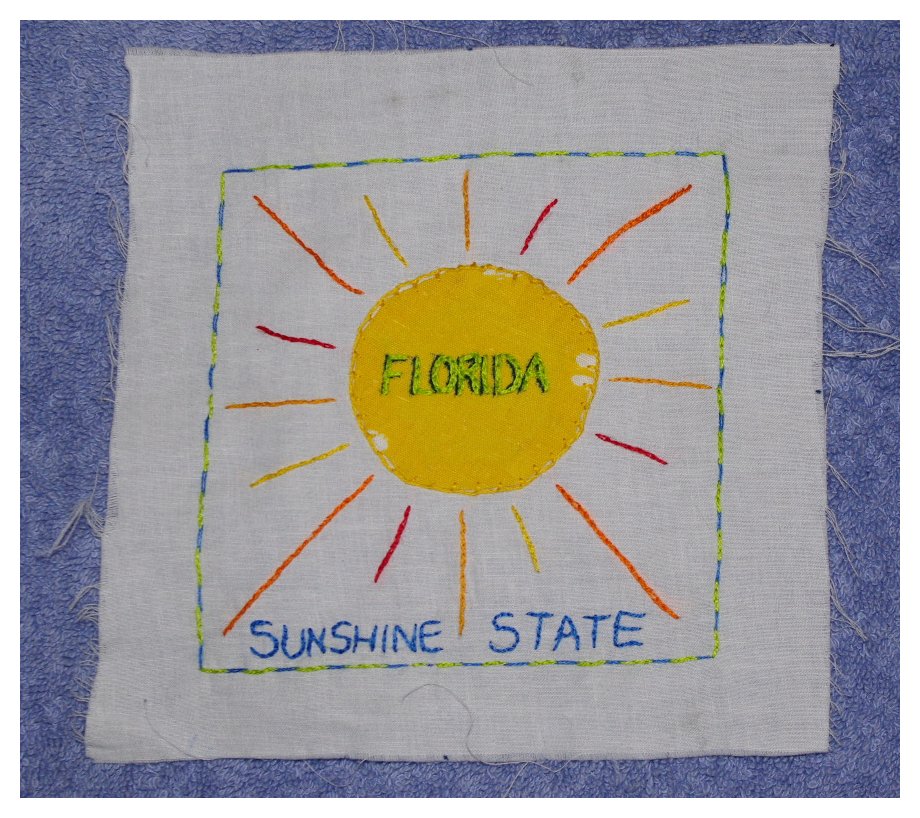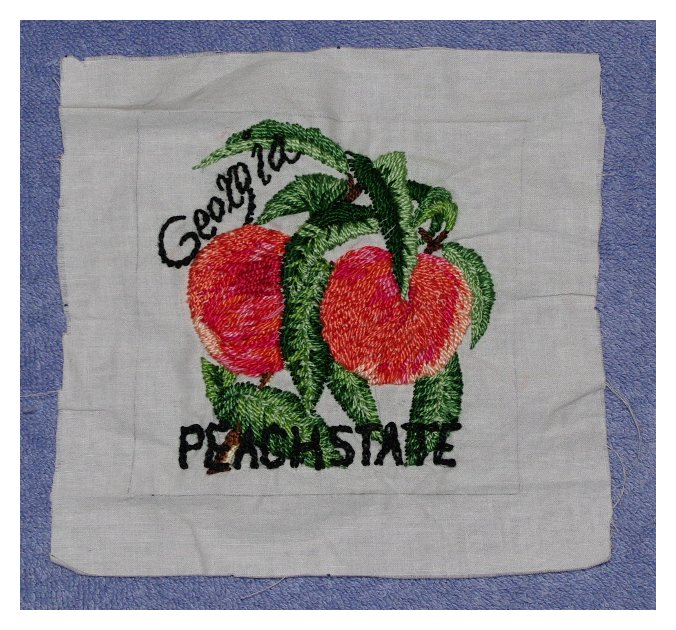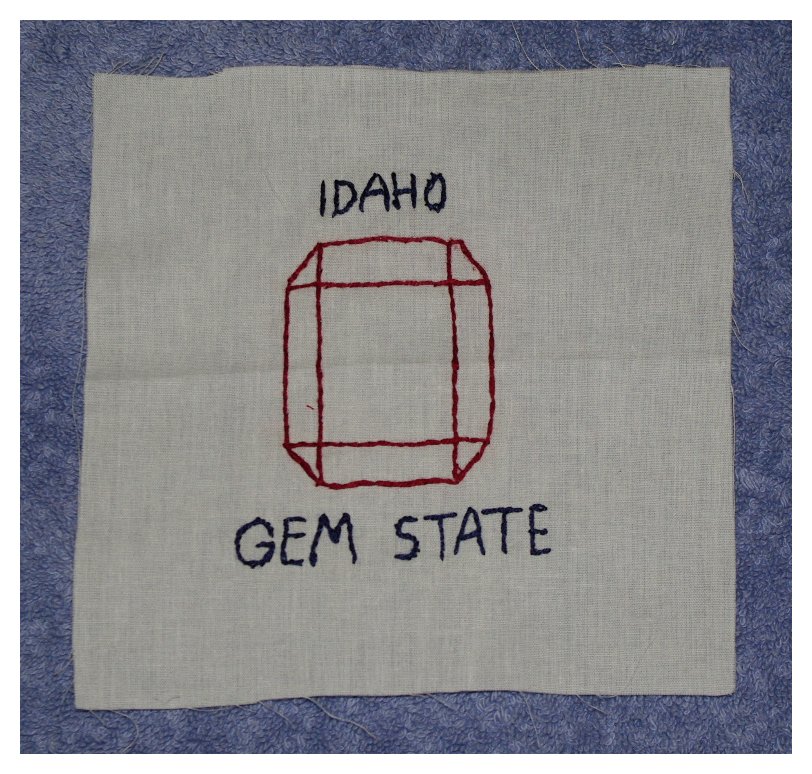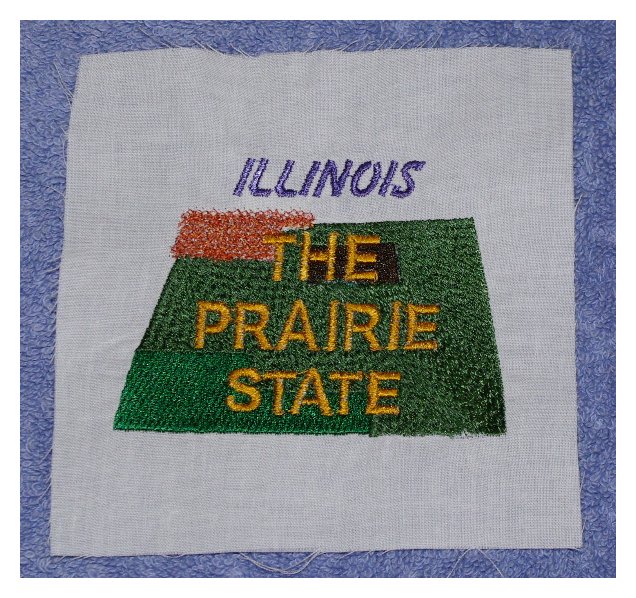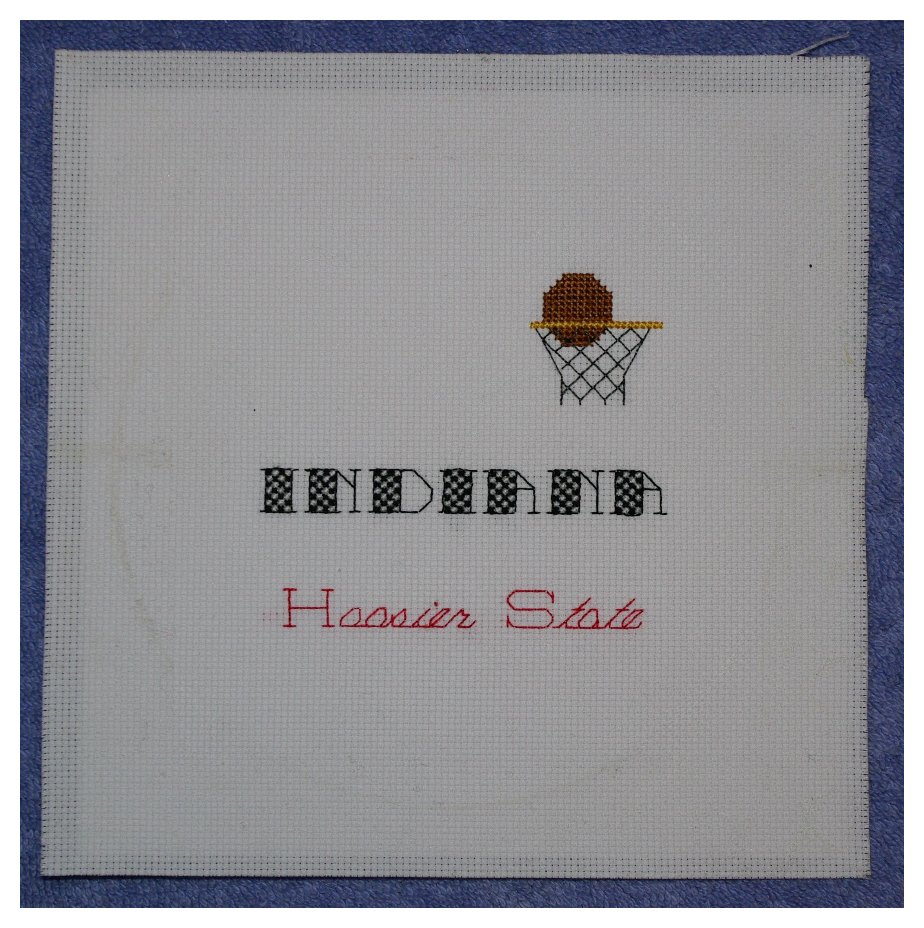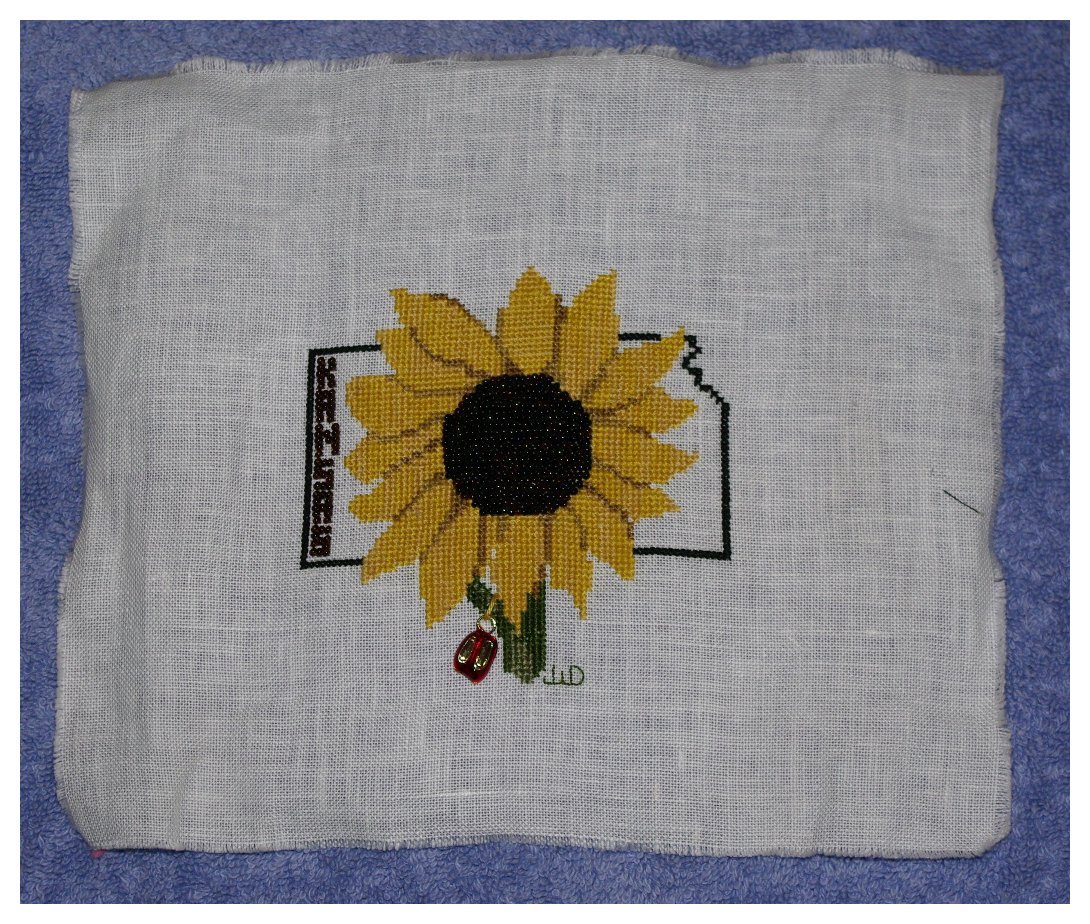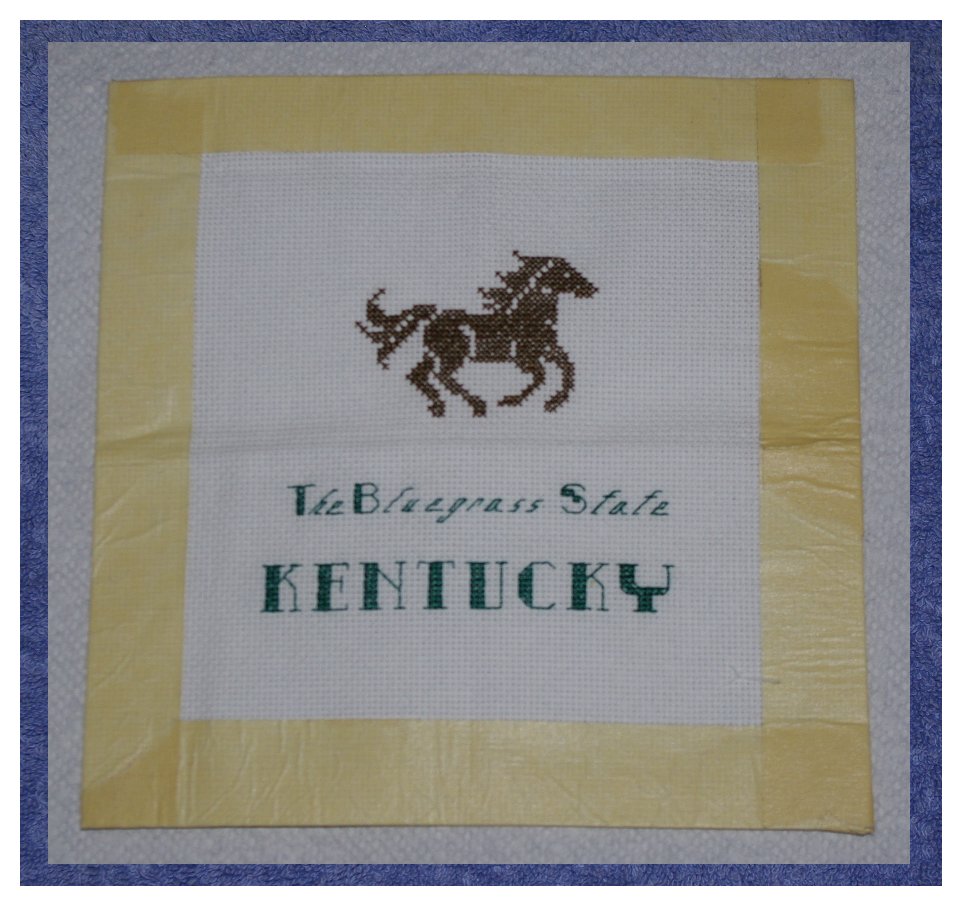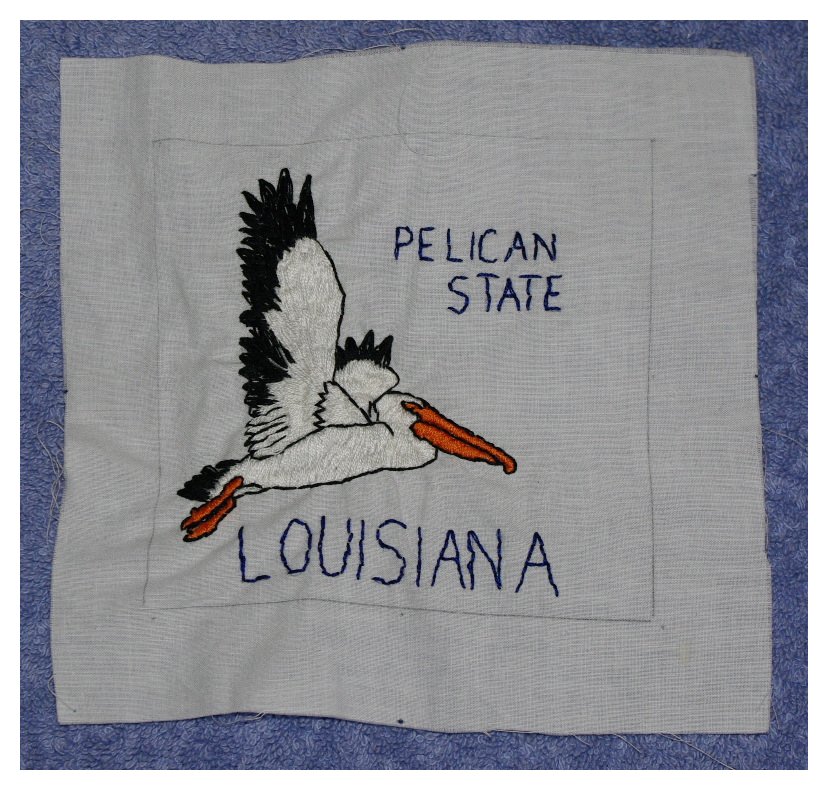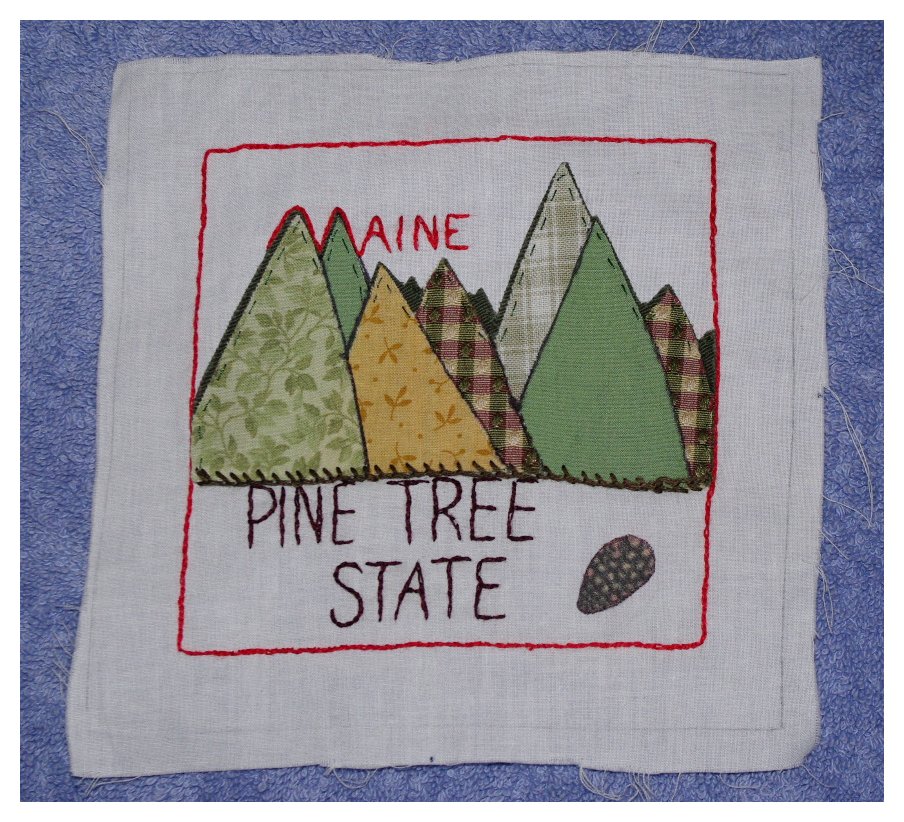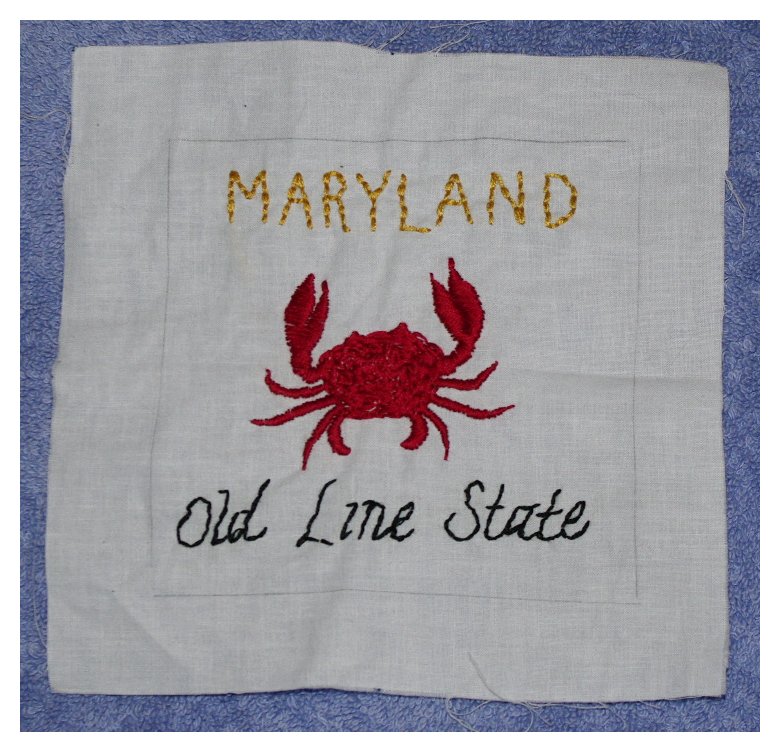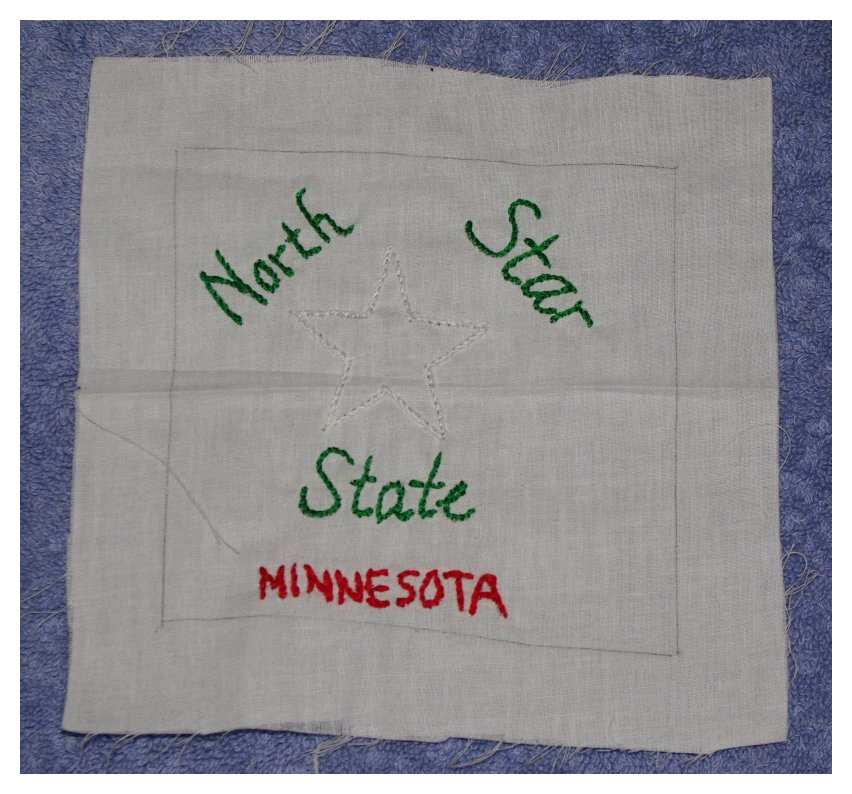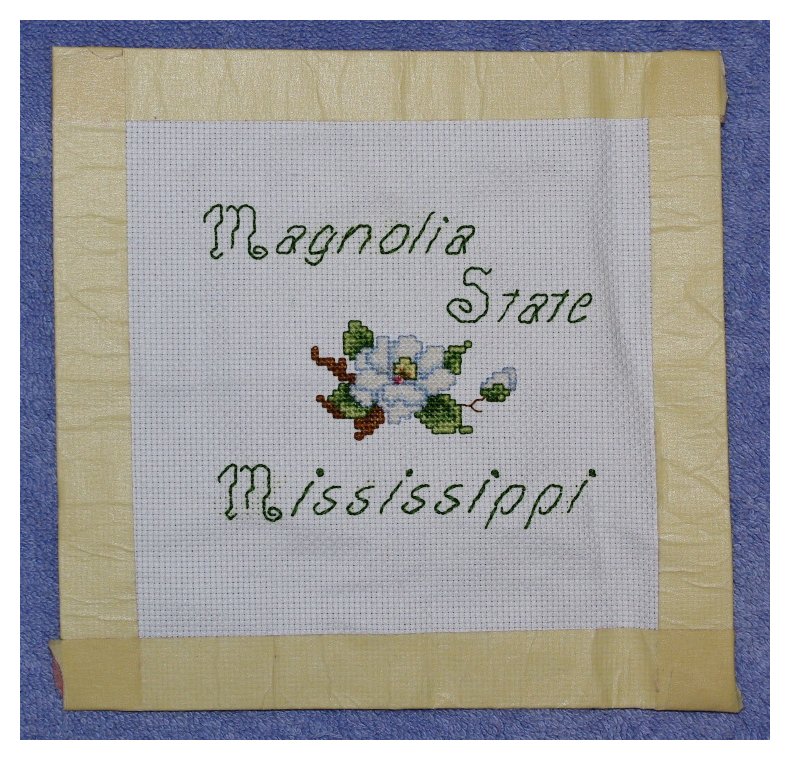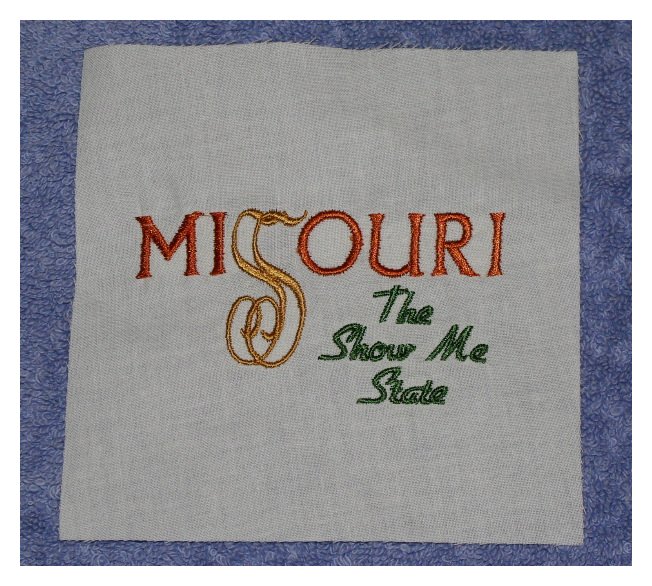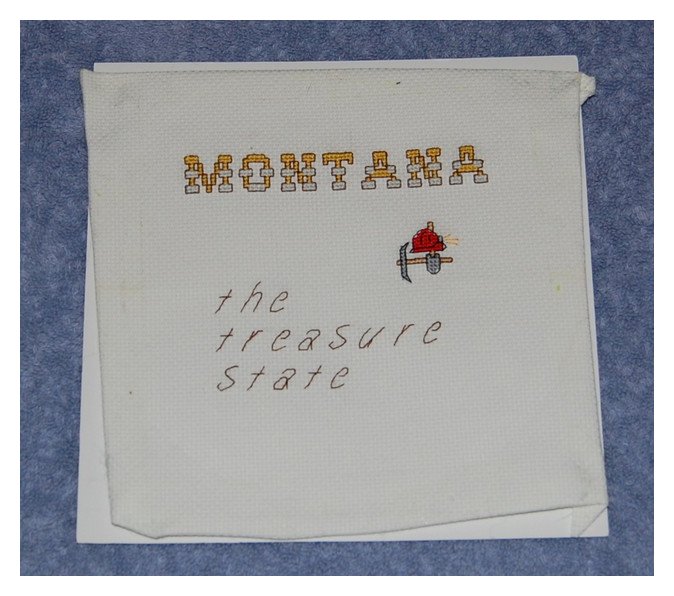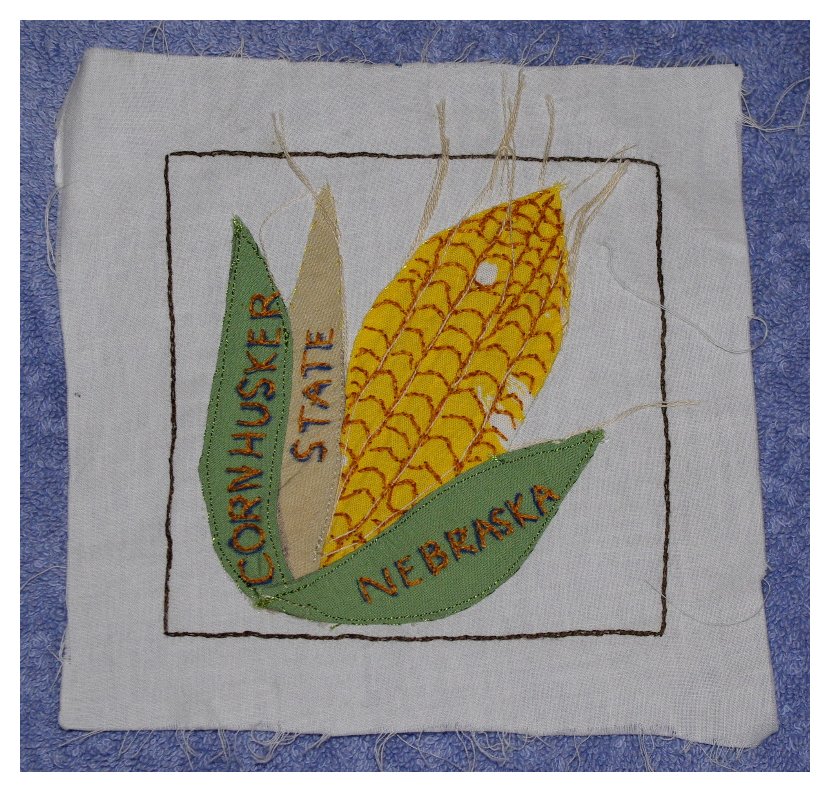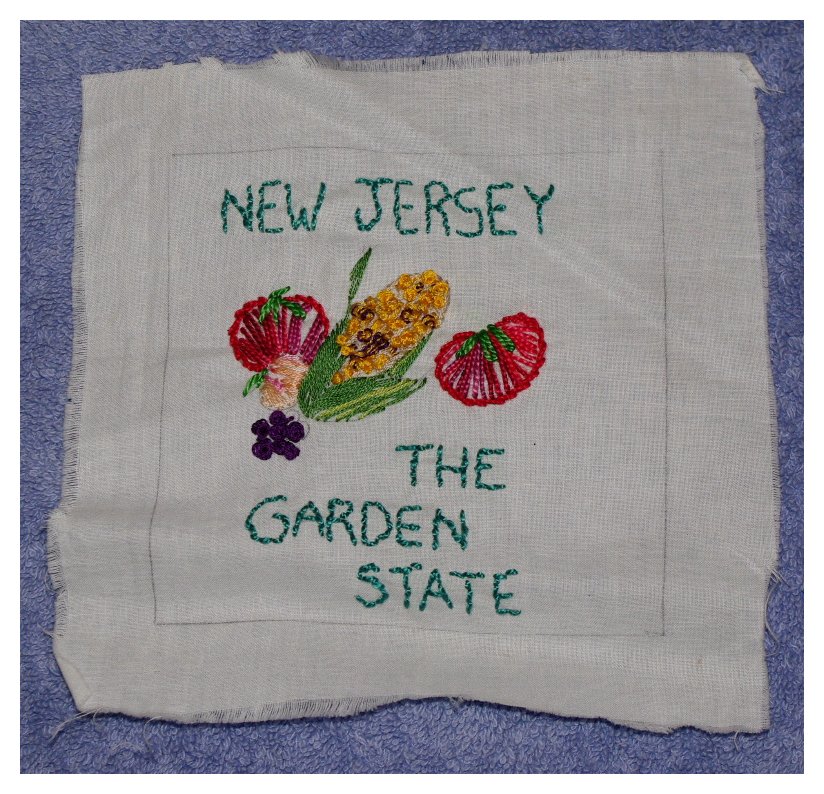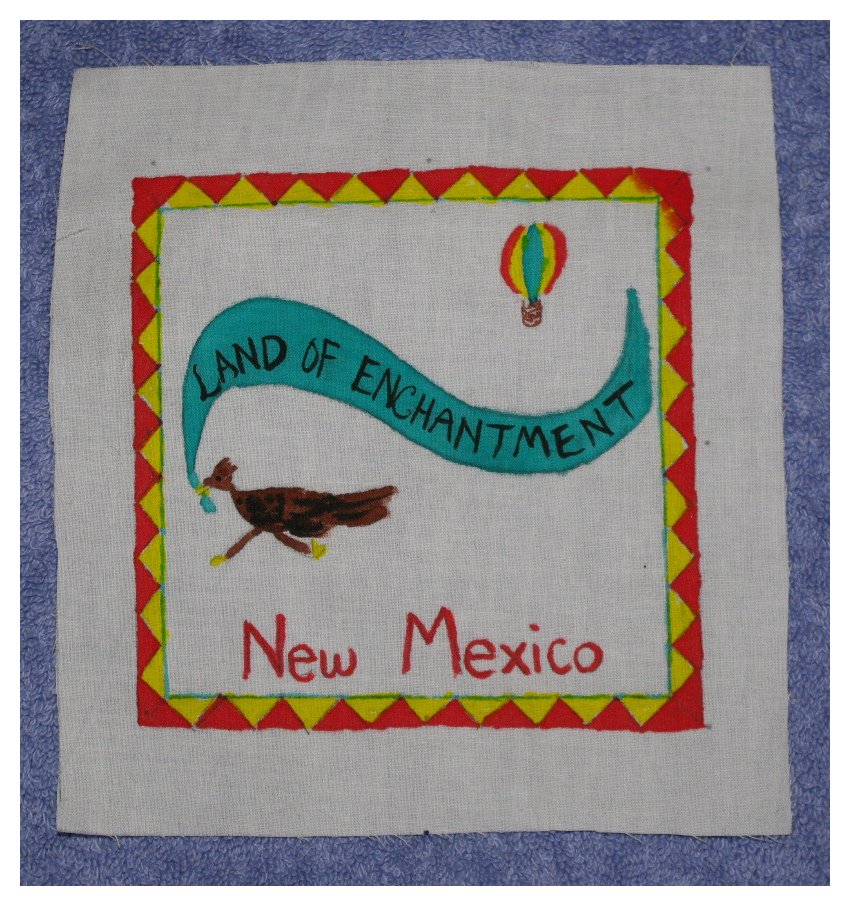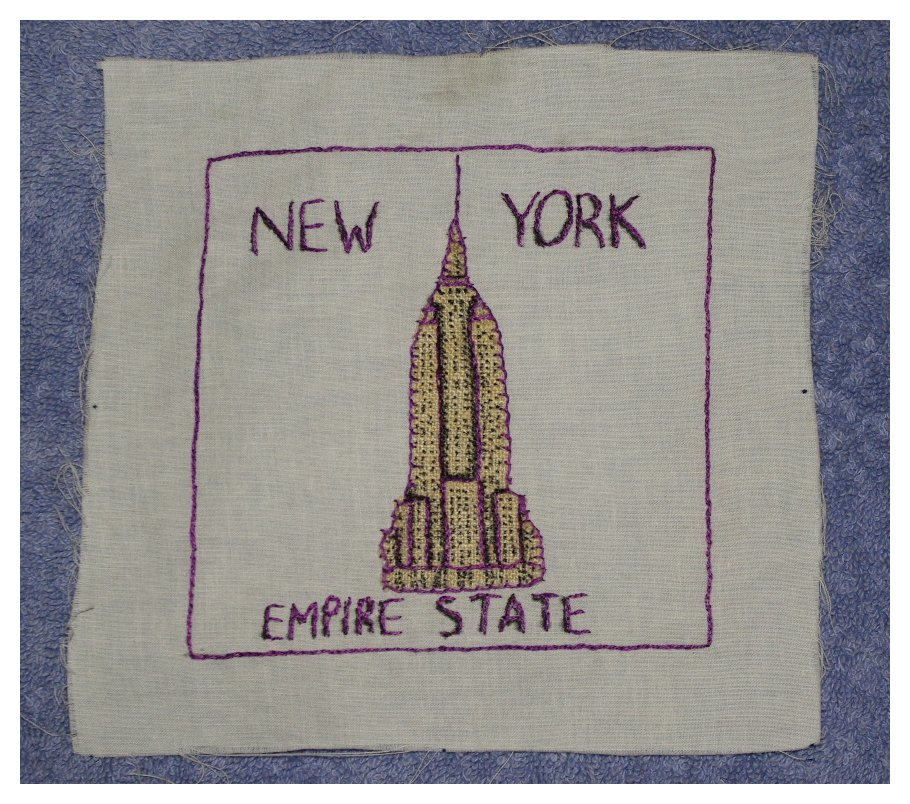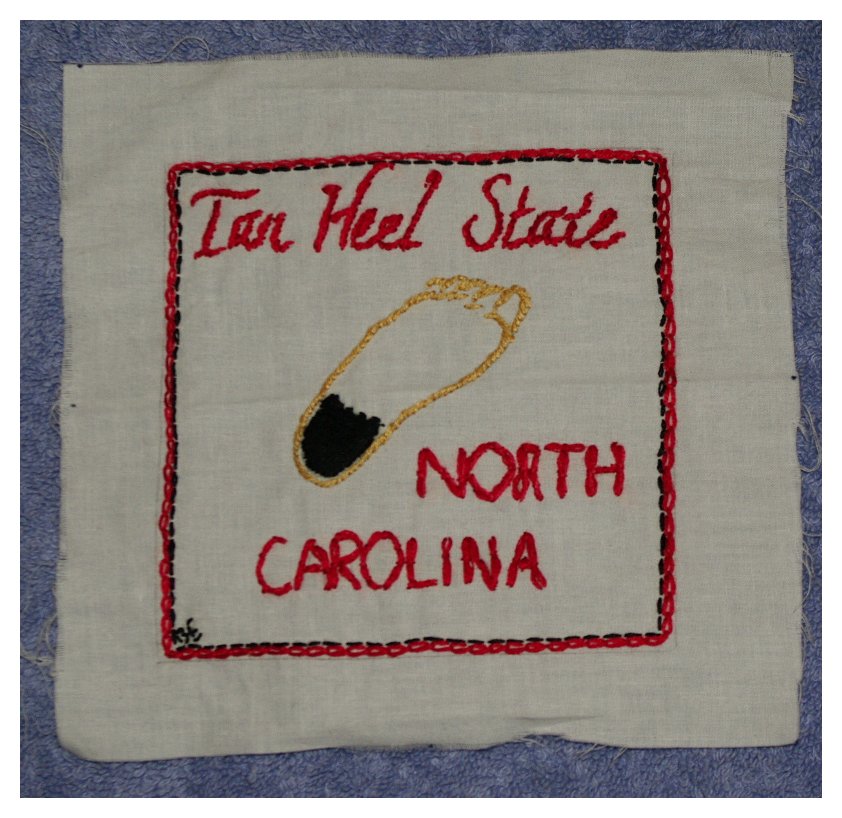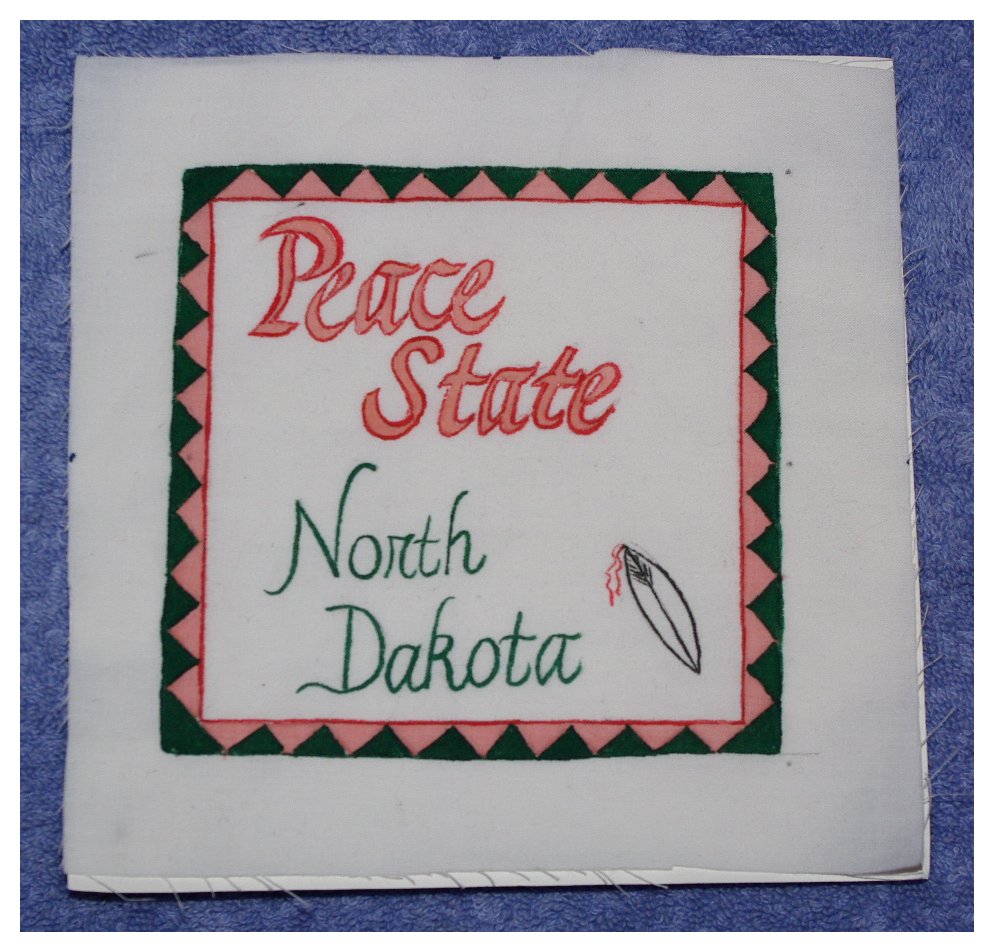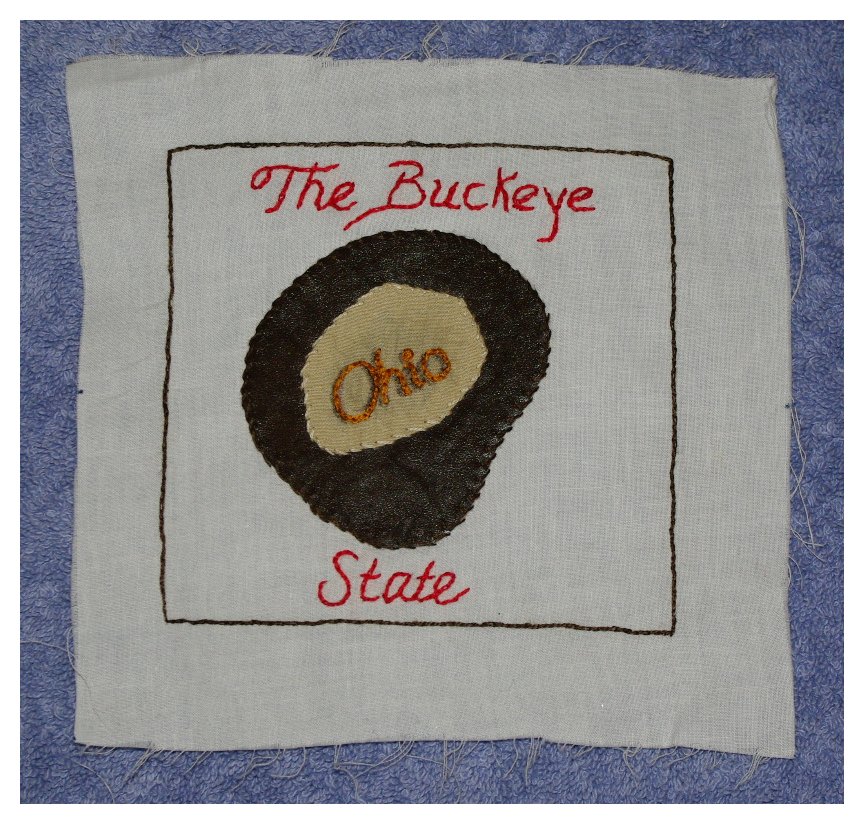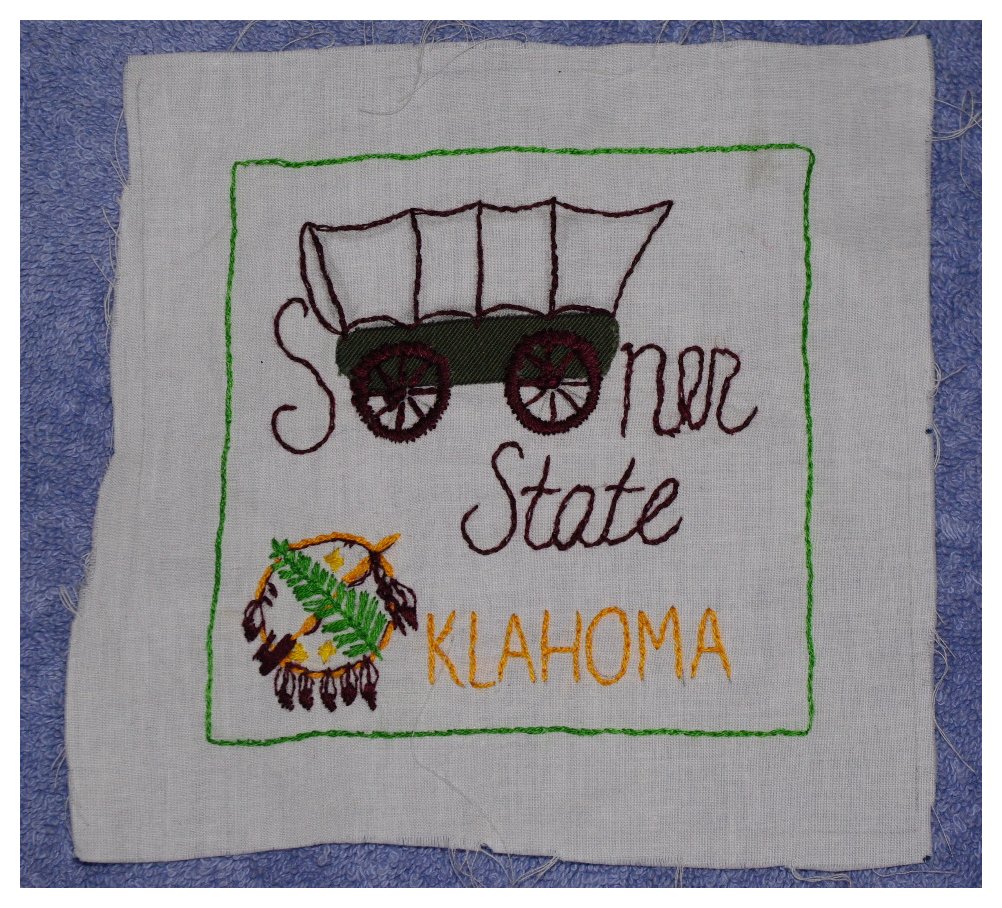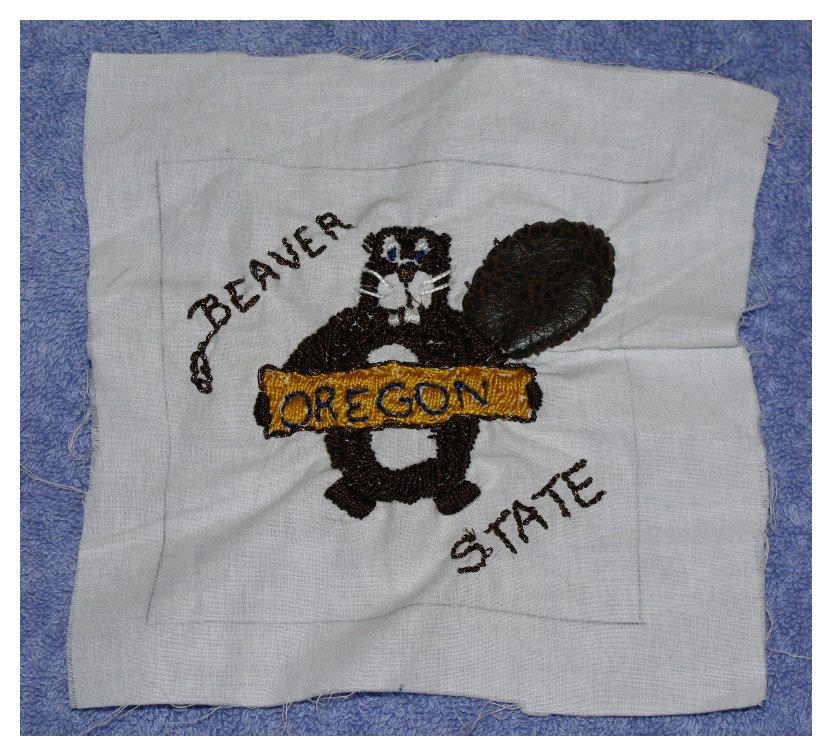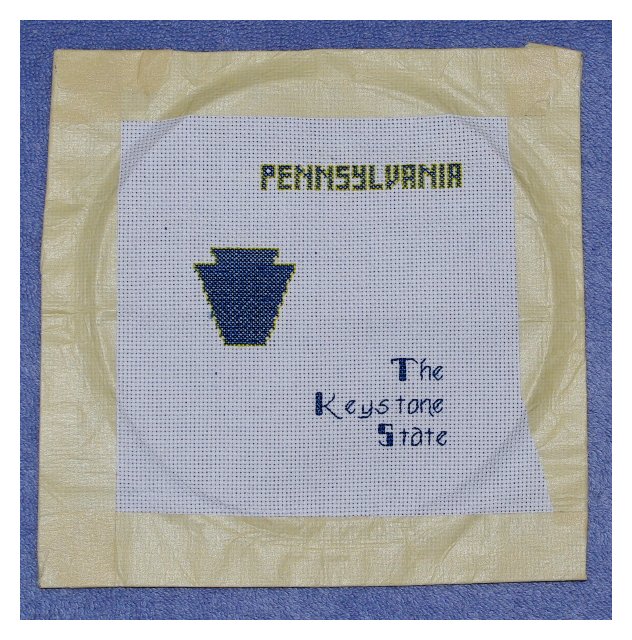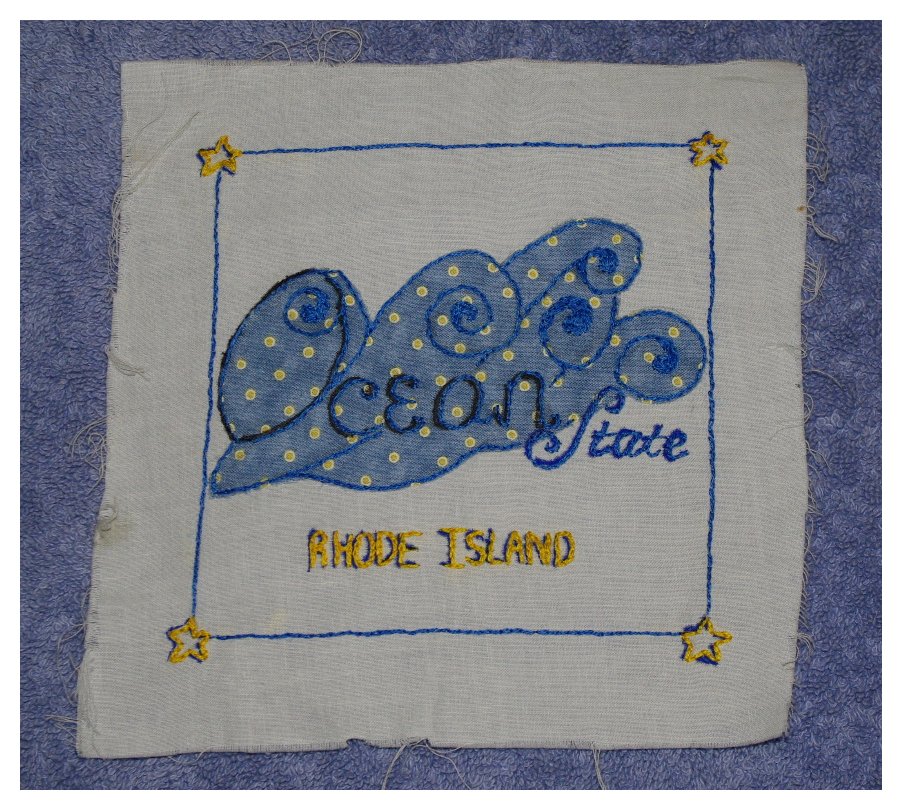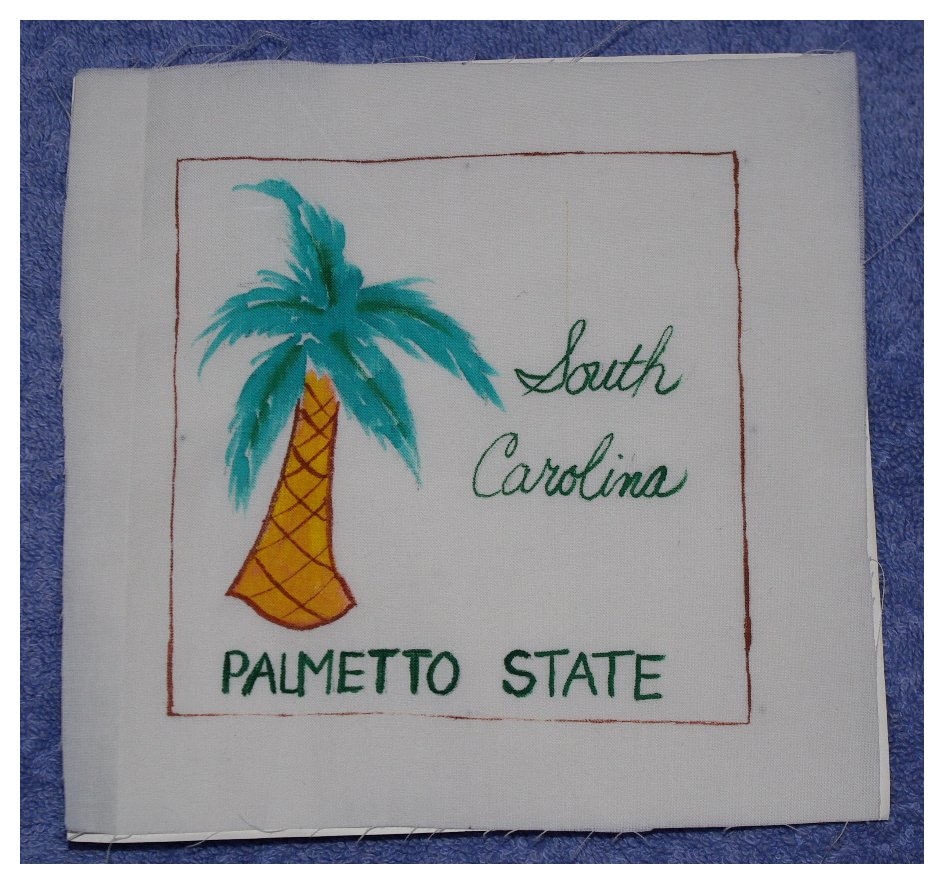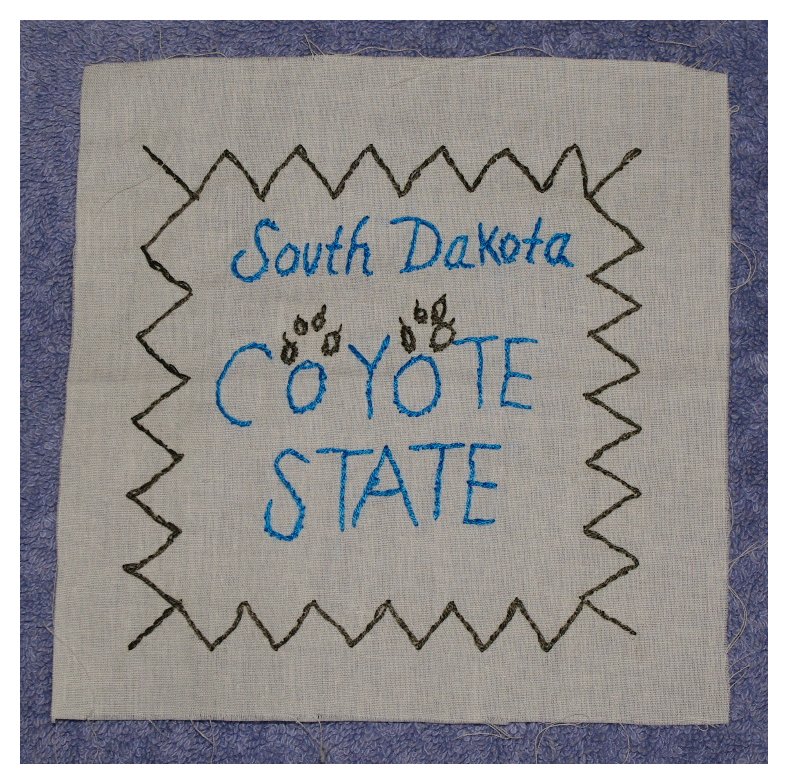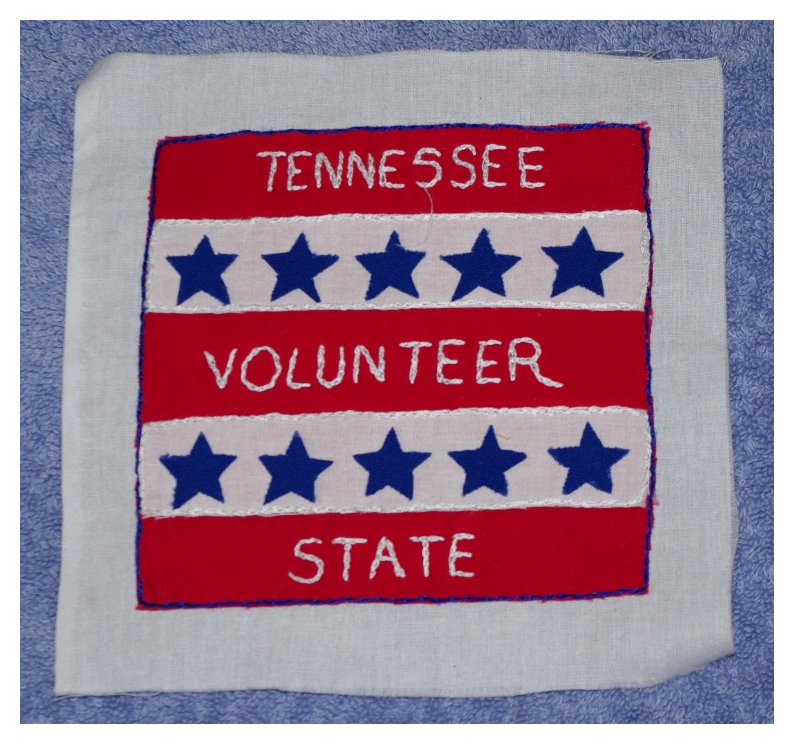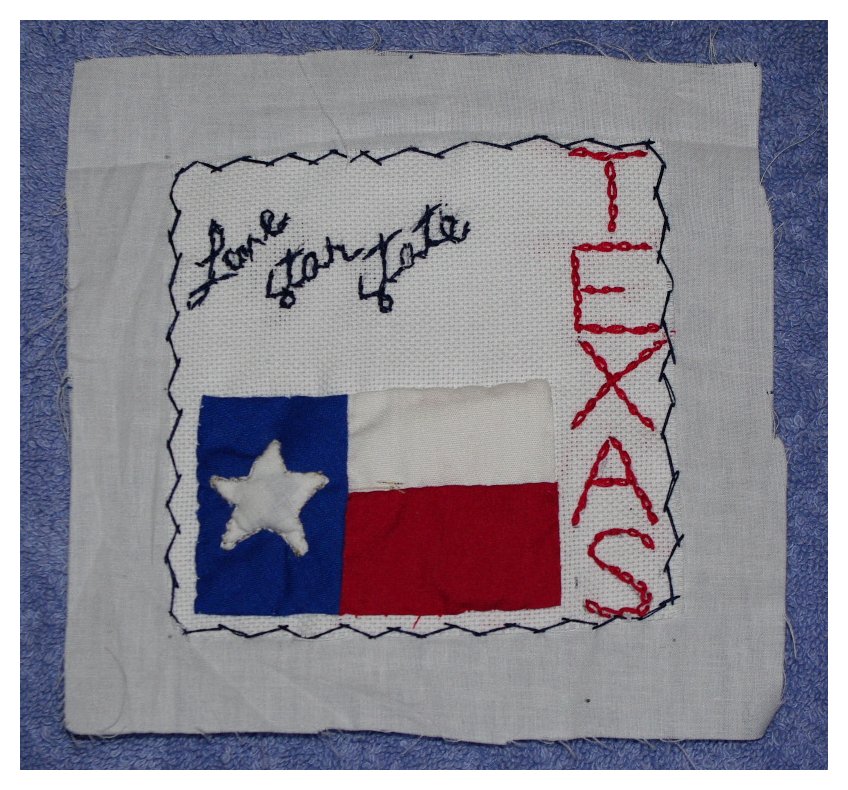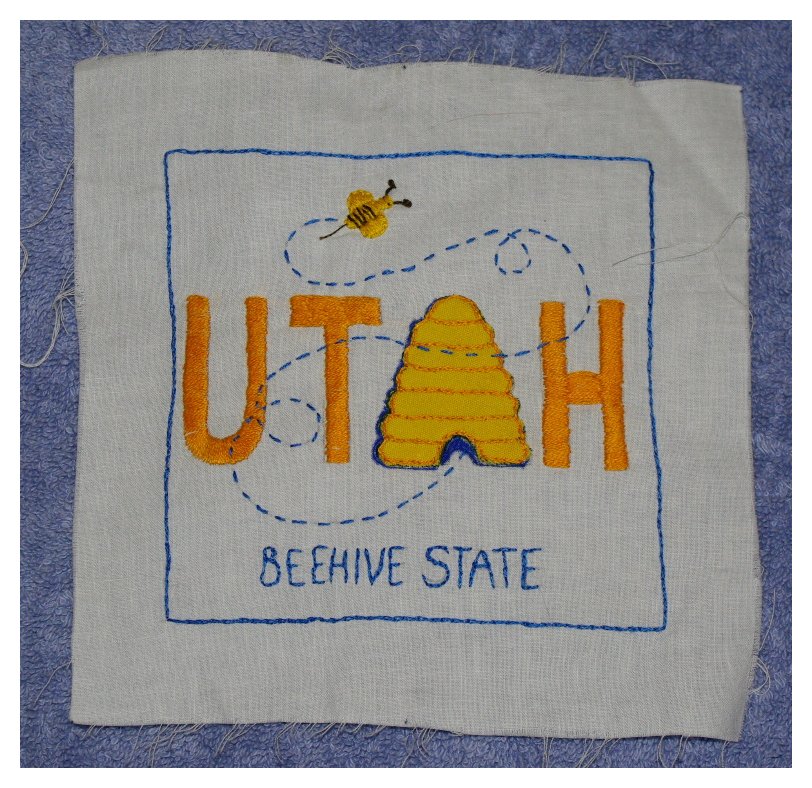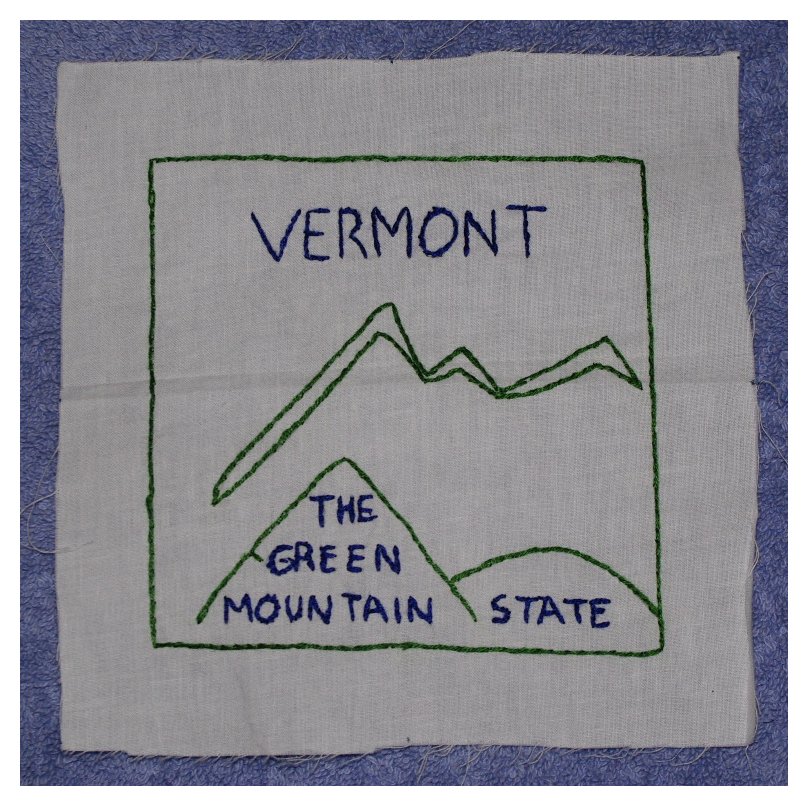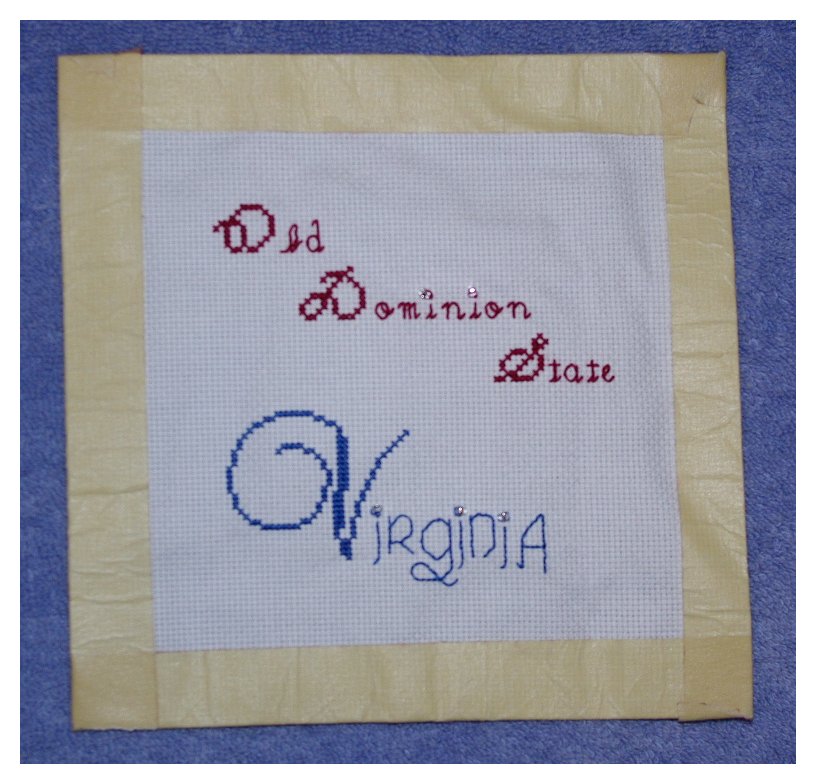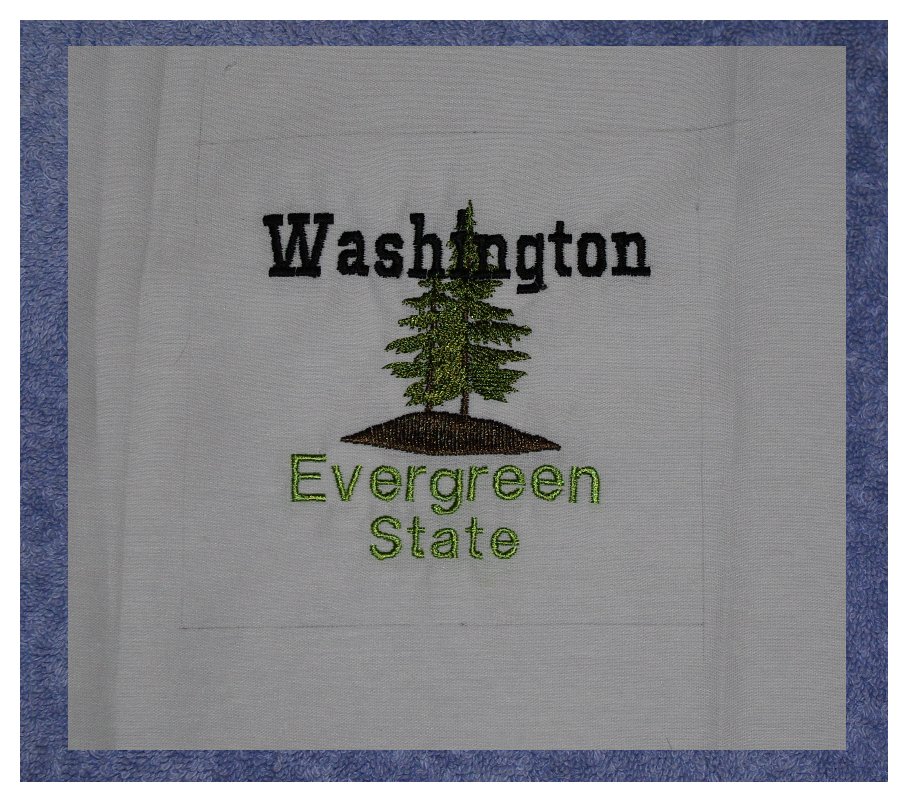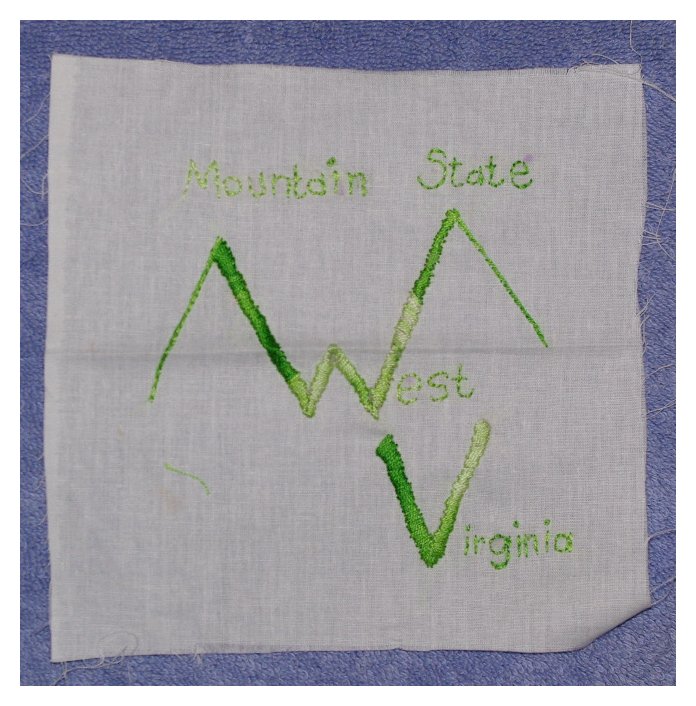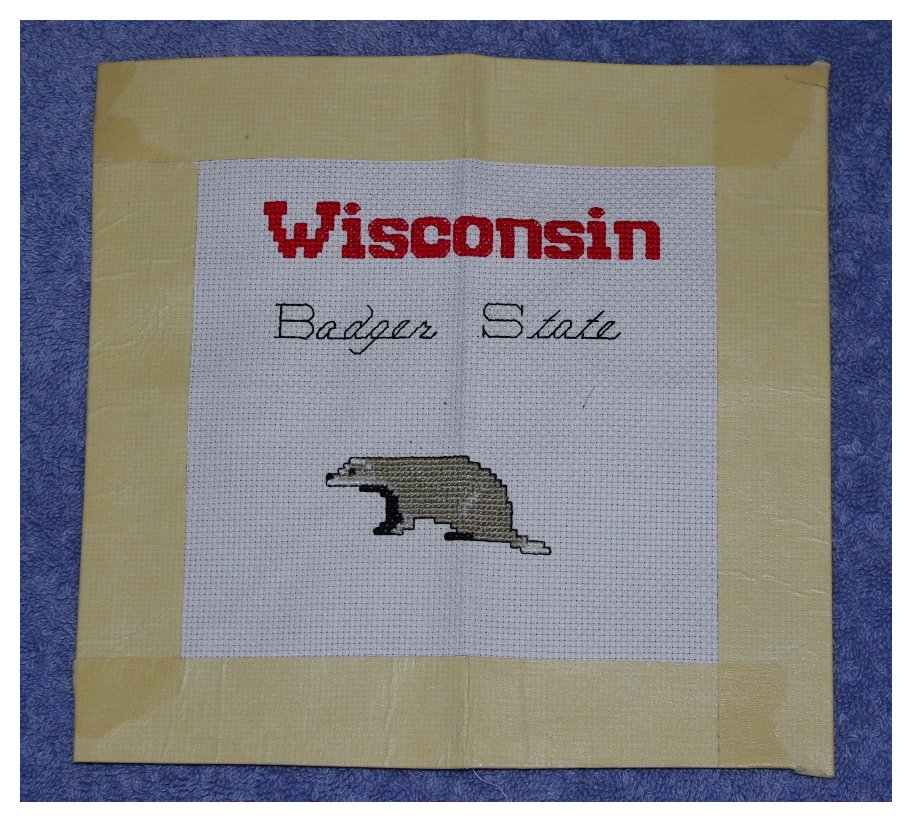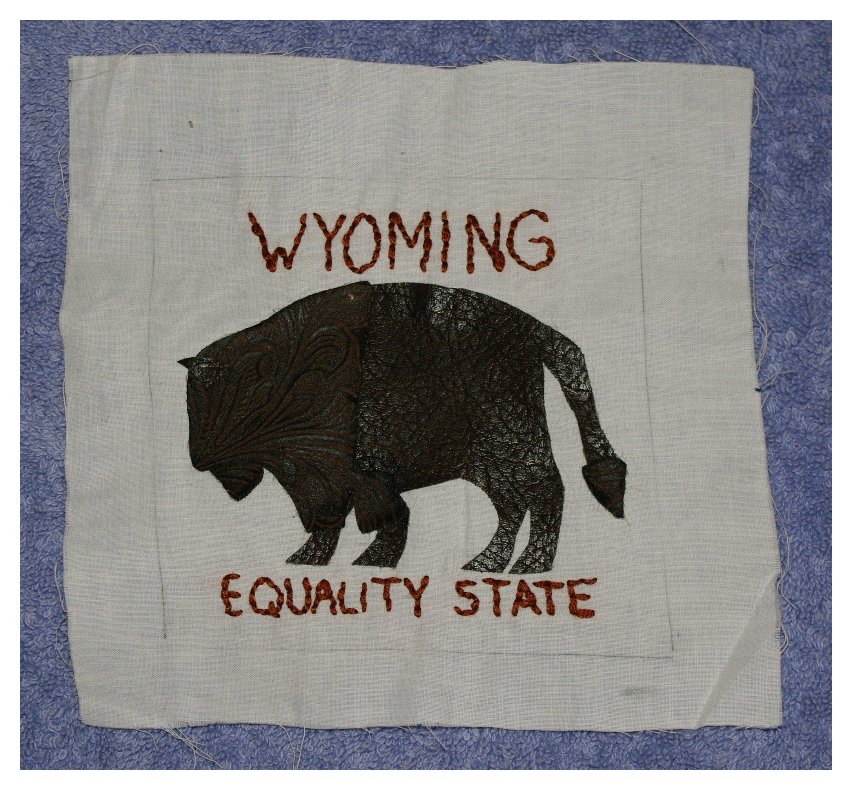 The women who made these squares


Gail Balsamello, Ansel Brainerd Cook Chapter — AL, MA
Christina Bannon, Chicago Chapter — GA
Pat Boldt, Rev. James Caldwell Chapter —KY
Cynthia Cunningham, Victoria, Texas — TX
*Kathy Cunningham, Chicago Chapter — CT, ND, NM, SC
Mary Dailey, Louis Joliet Chapter — ID, SD, VT
Janelle DeFrees, Leavenworth, Kansas (Chicago Associate) — KS
Gail Evans, Belleville Chapter — NC
Jessie "Peg" Fulton, Liberty Bell of the West Chapter — WV
Debbie Grove, Little Fort Chapter — FL, ME, NE, NH, NY, OH, OK, RI, TN, UT,
*Katy Hall, Chicago Chapter — IN, MT
Virginia Hannon, Peoria Chapter — WA
Amy Harris, Aurora Chapter — OR
Anna Hexoc, Dorothy Quincy Chapter — IL, MO
Martha Hoffman, Louis Joliet Chapter — AK
*Cara Carpenter Hotz, Chicago Chapter — DE
Alice Klusak, Alida C. Bliss Chapter — IA
Betty K. Madsen, Pekin, Illinois — MN
Pam Marty, Stephen Decater Chapter — CO
Mary Russell Muchmore, Daniel H. Brush Chapter — NJ
Aleta Rossman and Nancy Huston, Chief Shaubena Chapter — AZ
Anne Sears, Aurora Chapter — WI
Jennifer Walling, Aurora Chapter — LA, MD, WY
*Lynette Winegarner, Chicago Chapter — CA, MS, VA
Carole Wylder, DeWitt Chapter — AR
Sandy Zeles, Isle a la Cache Chapter — PA

[Note: HI, MI, and NV have not been completed as yet.]

* Indicates those women who made the frames (shown below)

As mentioned above, these squares will be quilted
into a tree skirt for use beginning in 2014.
This year, each square was placed in an
individual custom made handbuilt frame
and hung on the tree as an ornament.
Here are some photos of the framing process . . .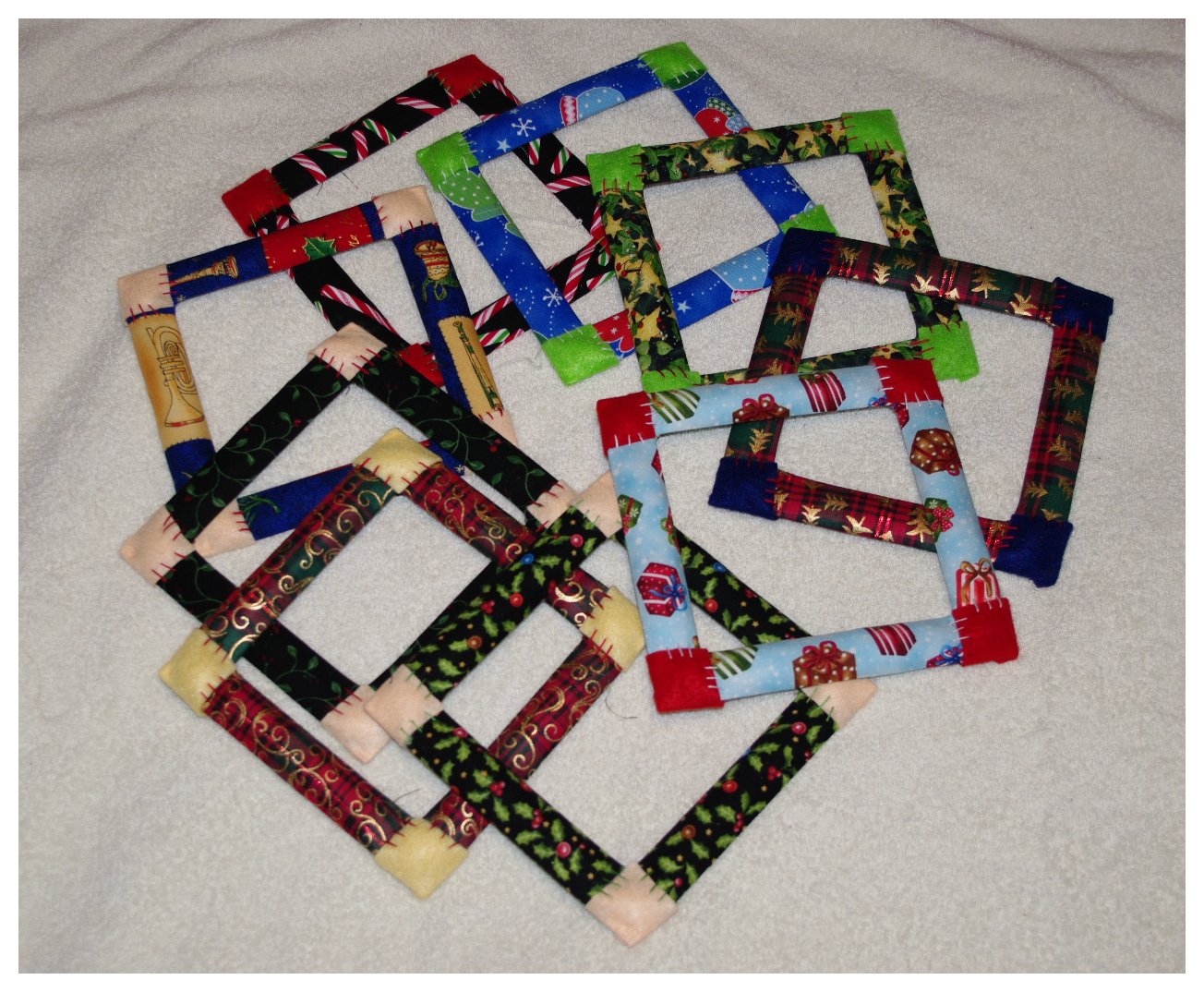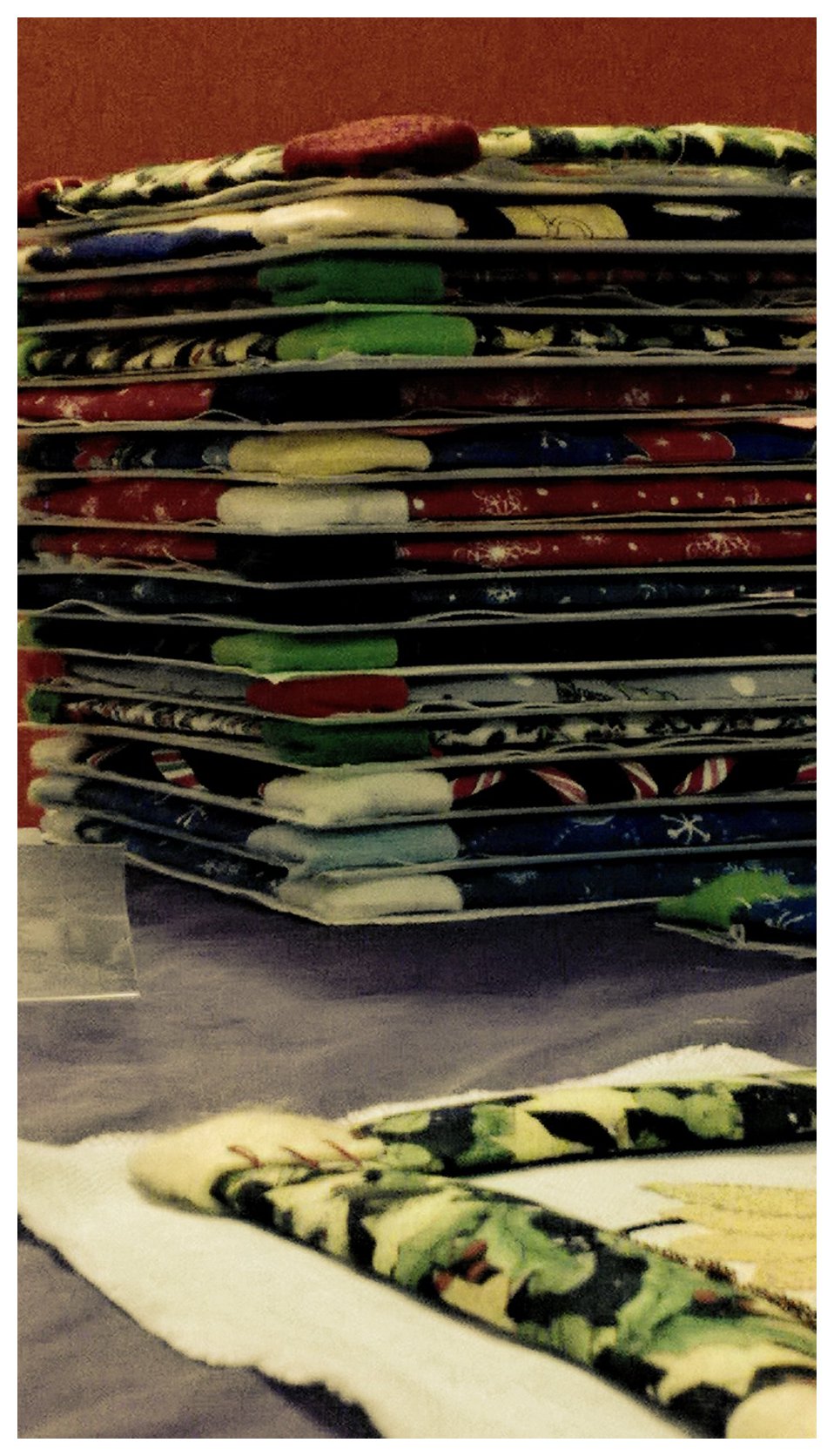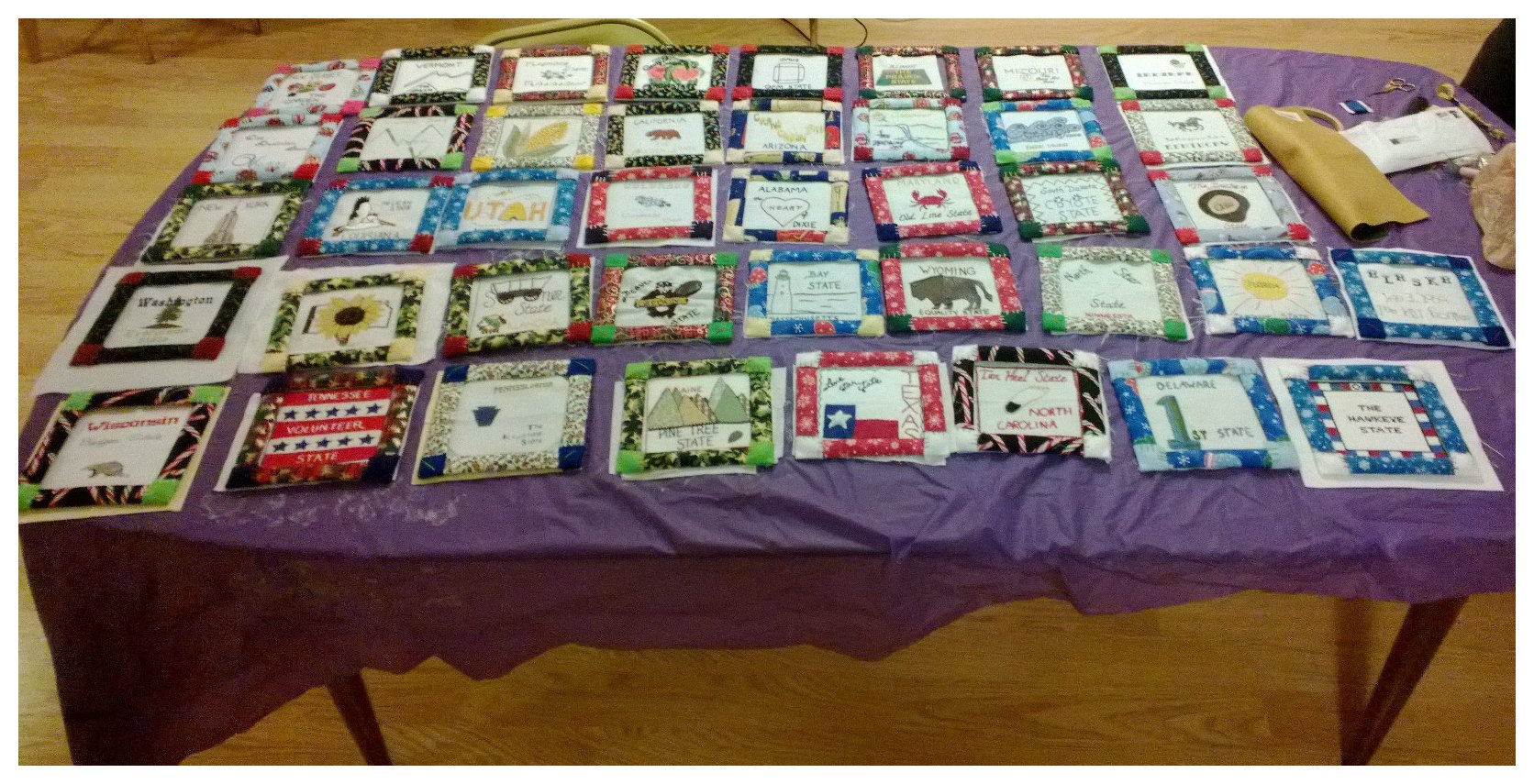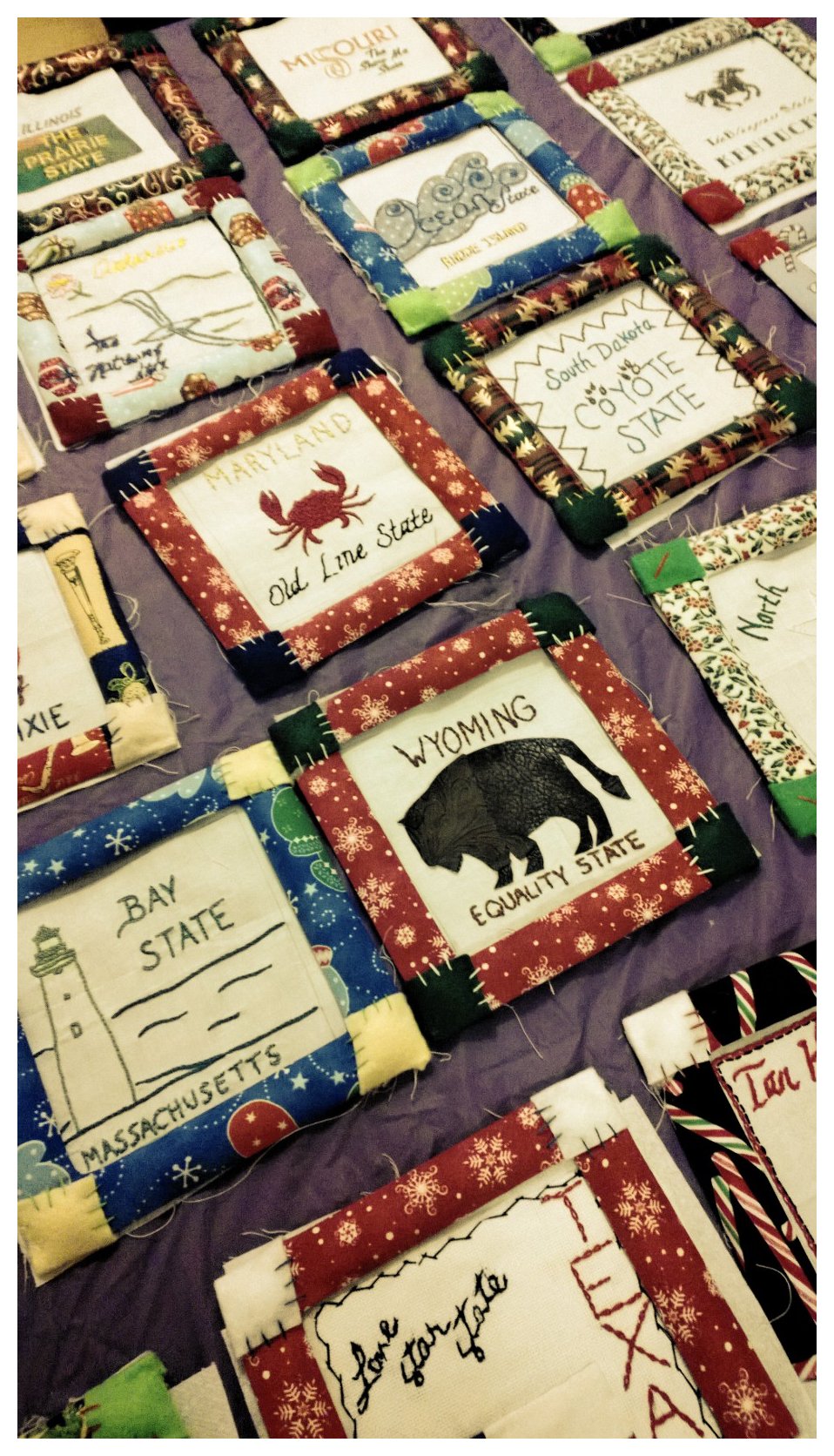 = = = = = = = = = = = = = = = = =
-- -- -- -- -- --
= = = = = = = = = = = = = = = = =


Besides the squares for the quilted tree skirt, a few other
new ornaments were made and placed on this year's tree.
Here are photos of some of them . . . . . . . . .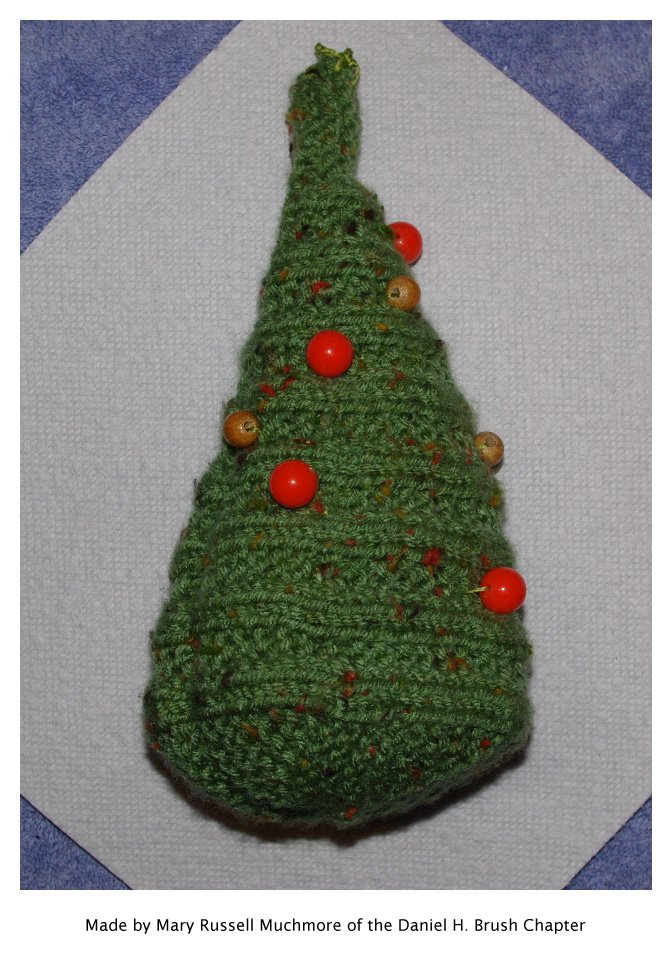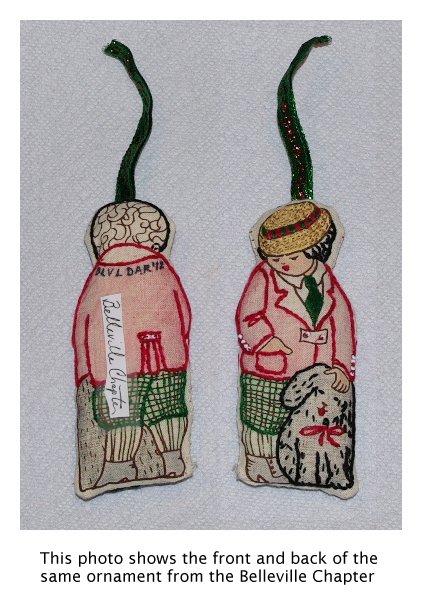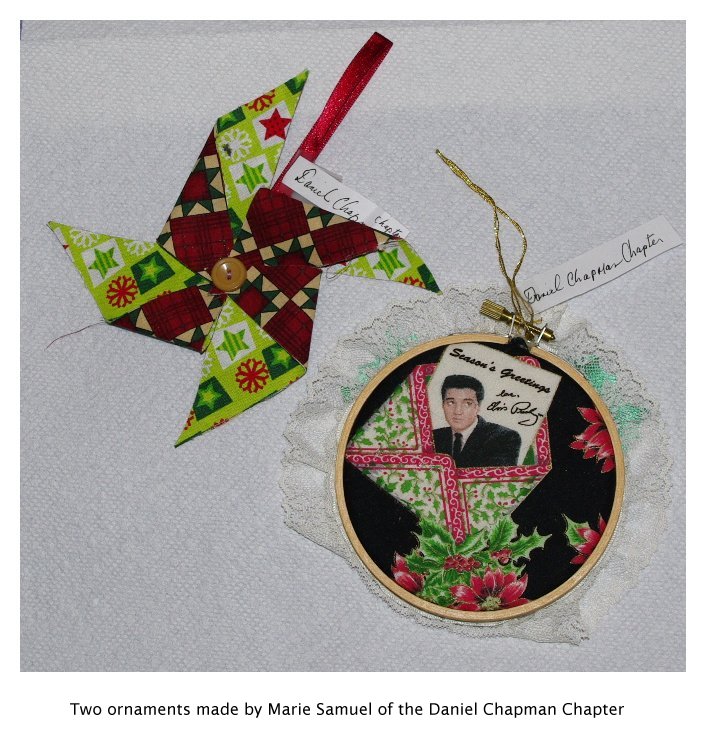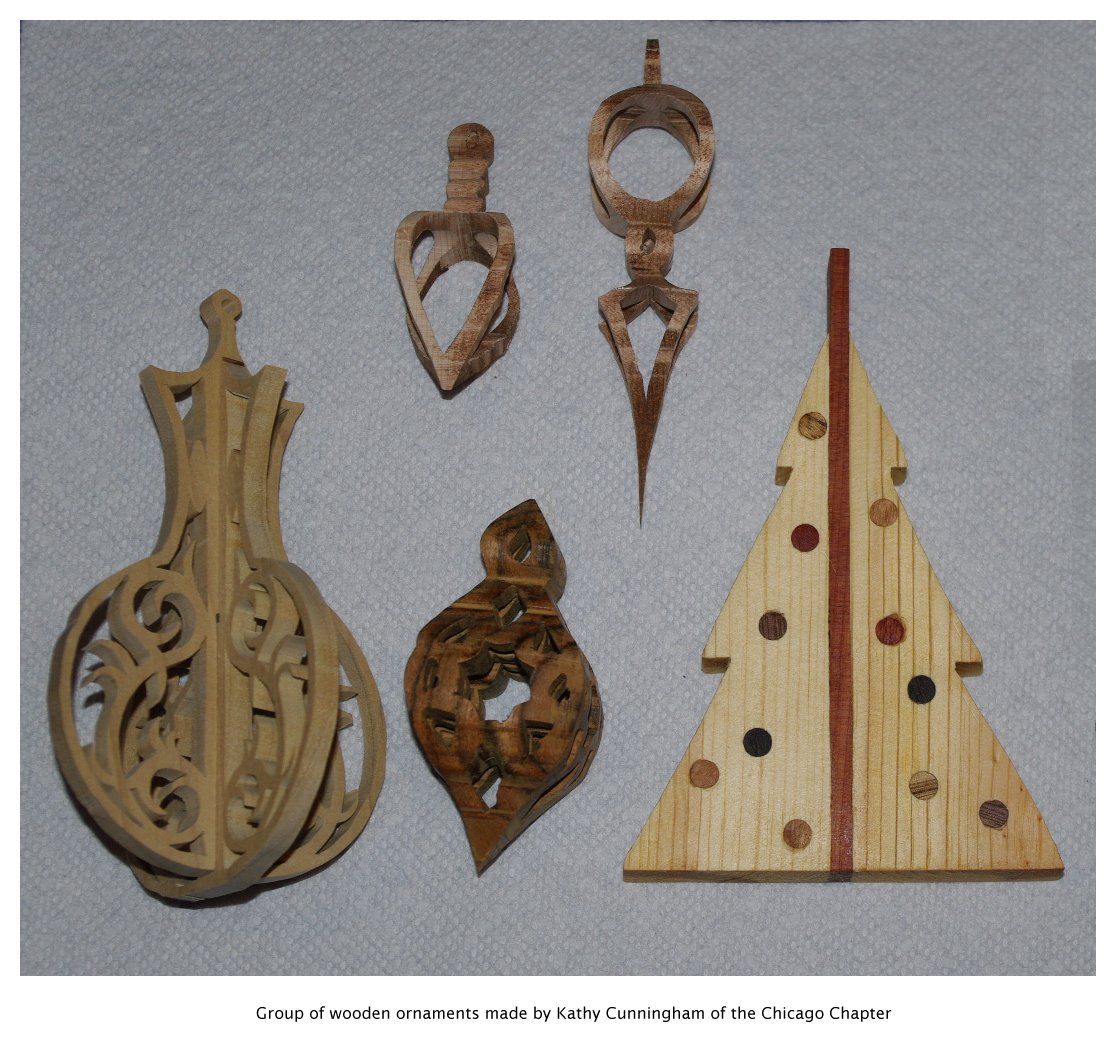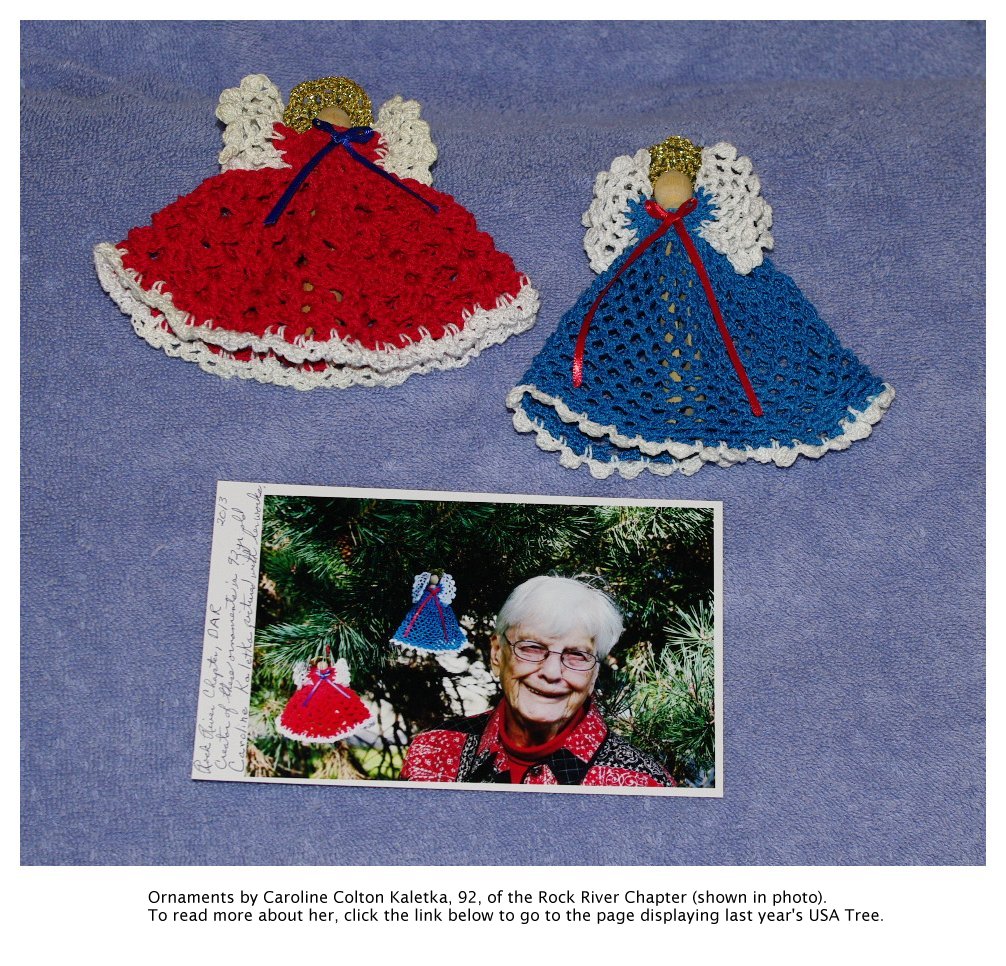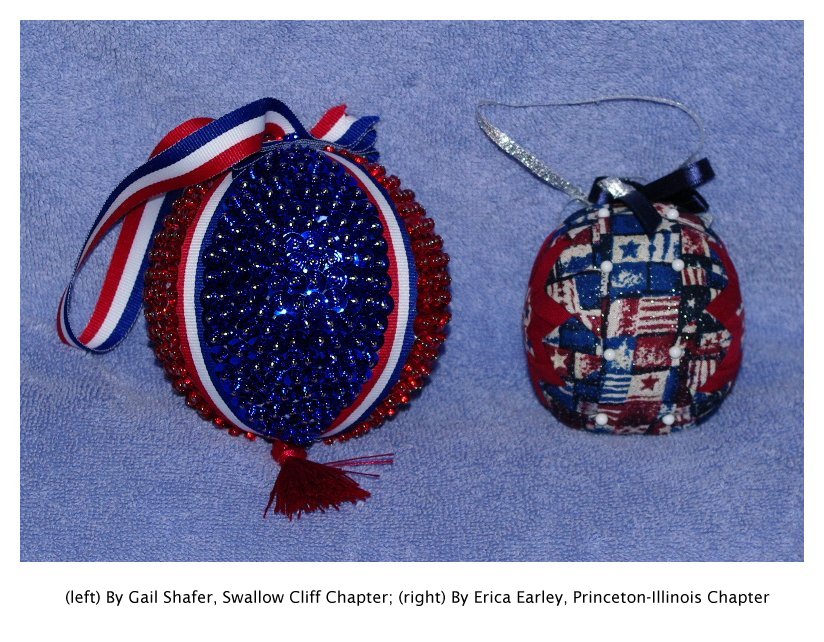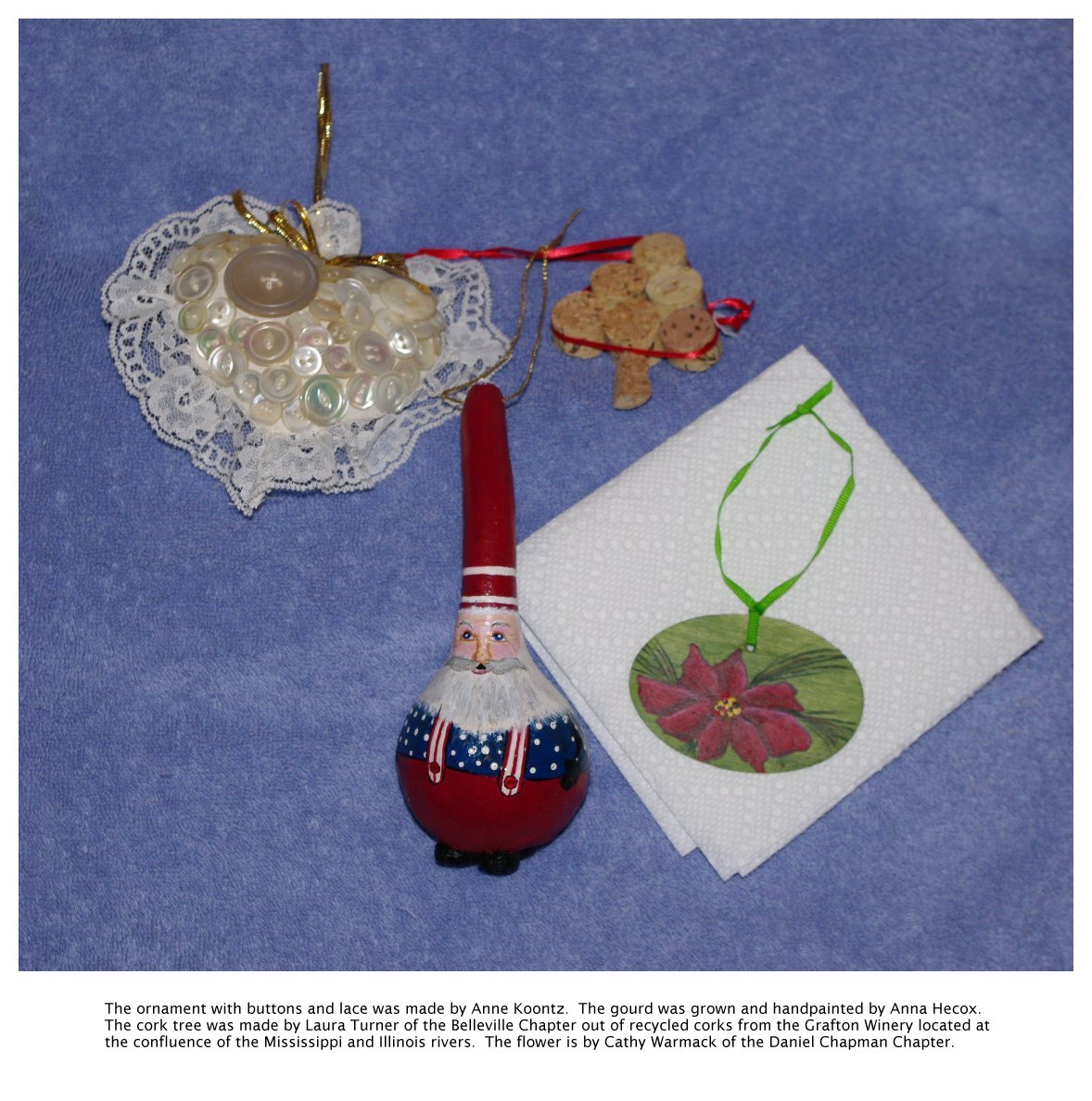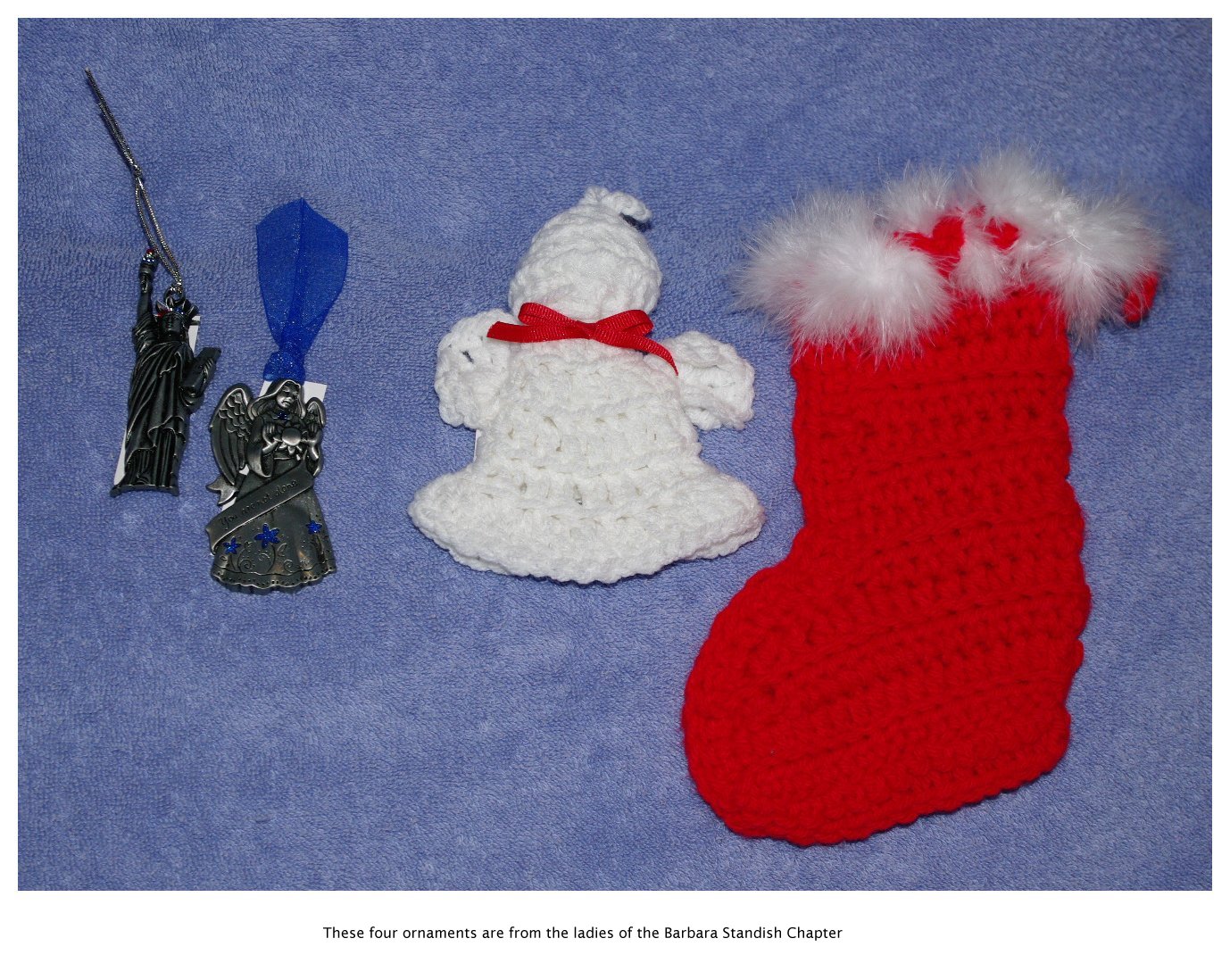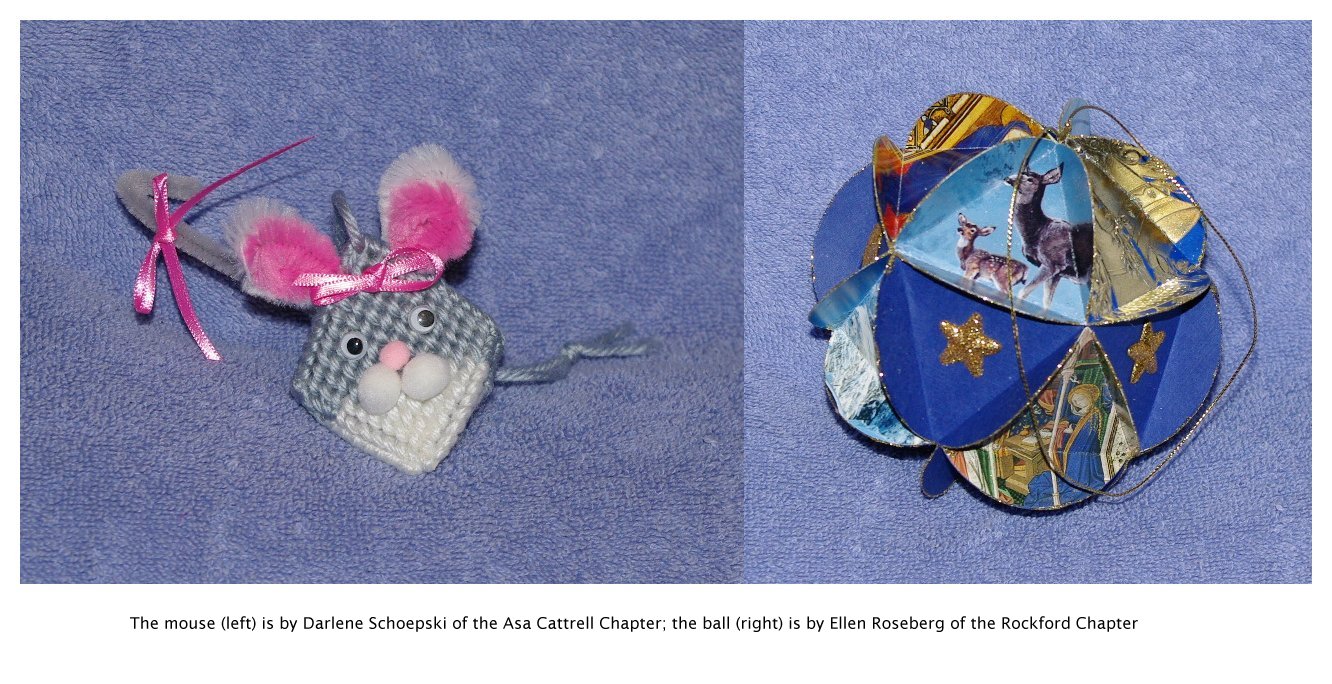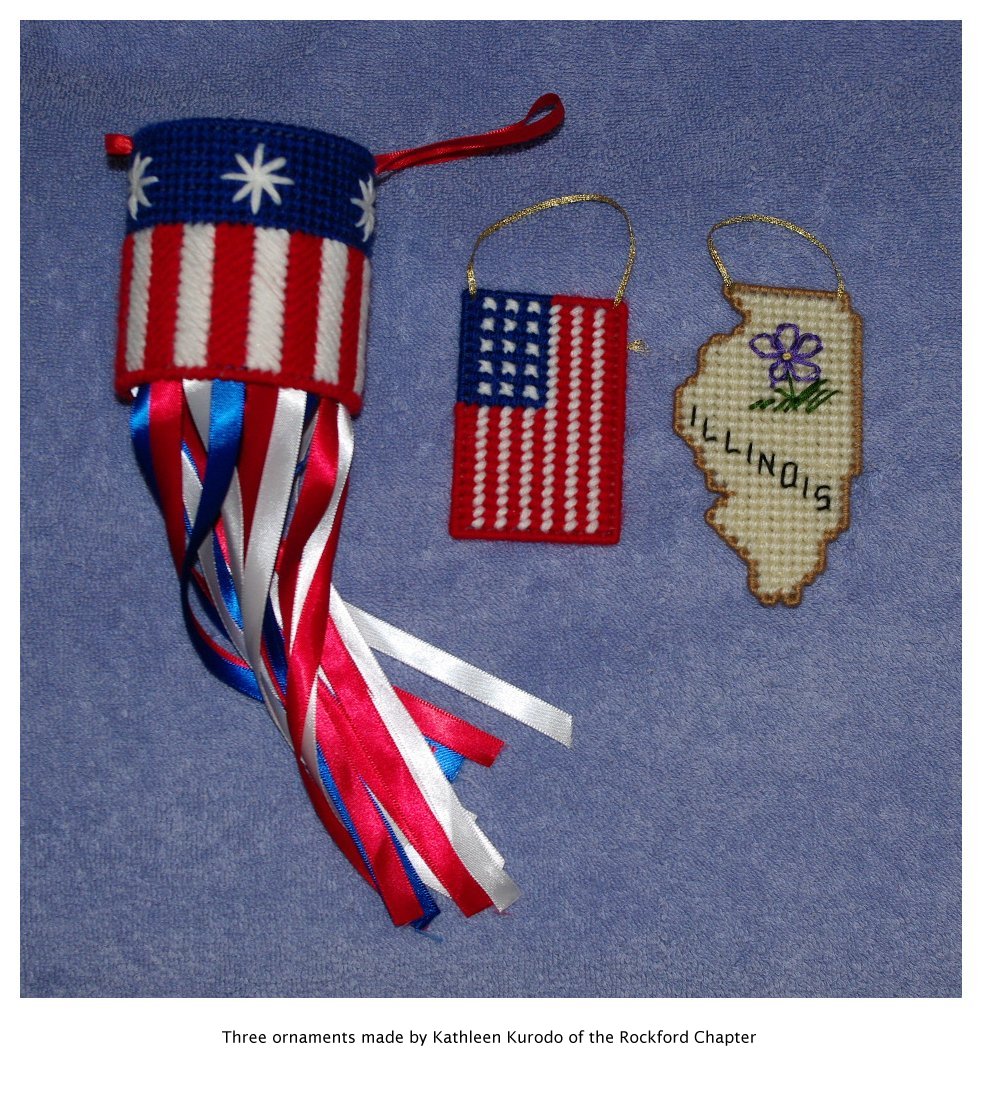 To see the
2012 tree
, click
HERE
.
At the bottom of that page is a link to the
2011 tree
which displayed the 51 Egg-Ornaments
-- the 50 states plus Washington, D.C. --
which were also hand made by DAR members.