Christmas Ornaments
Ornaments made by members of the
Chicago Chapter of the DAR
for the
USA Christmas Tree
,
part of the exhibit
Christmas Around the World
,
to be displayed at the
Museum of Science and Industry
during November and December, 2011.
The DAR is honored to have been chosen
to design and decorate this tree again this season.

UNITING OUR STATES




On the tree are 51 vignettes – one for each of the 50 states, and one for the District of Columbia. There is a round disc on each ornament with the postal code of the state, and a star to honor a veteran.

We have attempted to depict the positive character of each state, and hope that your favorite event or achievement has been included.

Please know that the success and achievements of every state was with us as we created these miniatures.



* * * * *



The "Christmas Around the World" exhibit at the Museum began in 1942 to support the men fighting in World War Two. December, 2011, marks the 70th anniversary, and with that in mind, we have included a star on each ornament to honor a veteran.

The soldiers honored are from different wars, and are mostly ancestors of our current DAR members.

Many of the veterans listed are from WWII and the American Revolution.

In addition, there are representatives from the Civil War, the Pequot War of 1637, WWI, the Korean Conflict, Vietnam, the Spanish-American War, the Berlin Wall, the Bay of Pigs, and Iraq. One Indian Scout and two women are included, and the Sioux Code Talkers, the Tuskegee Airmen, and the Unknown Heroes are the groups recognized.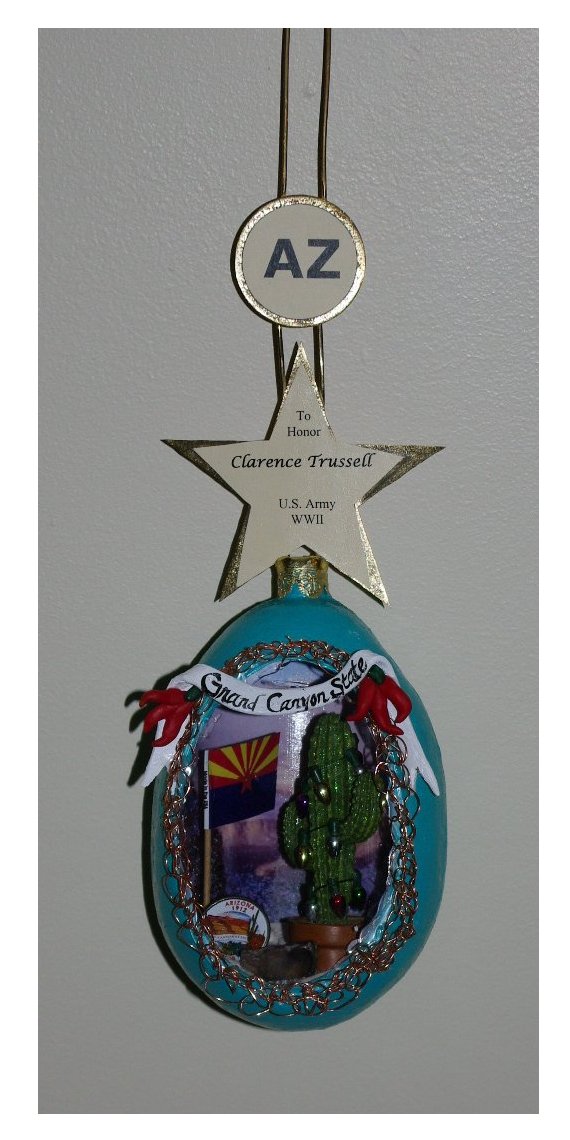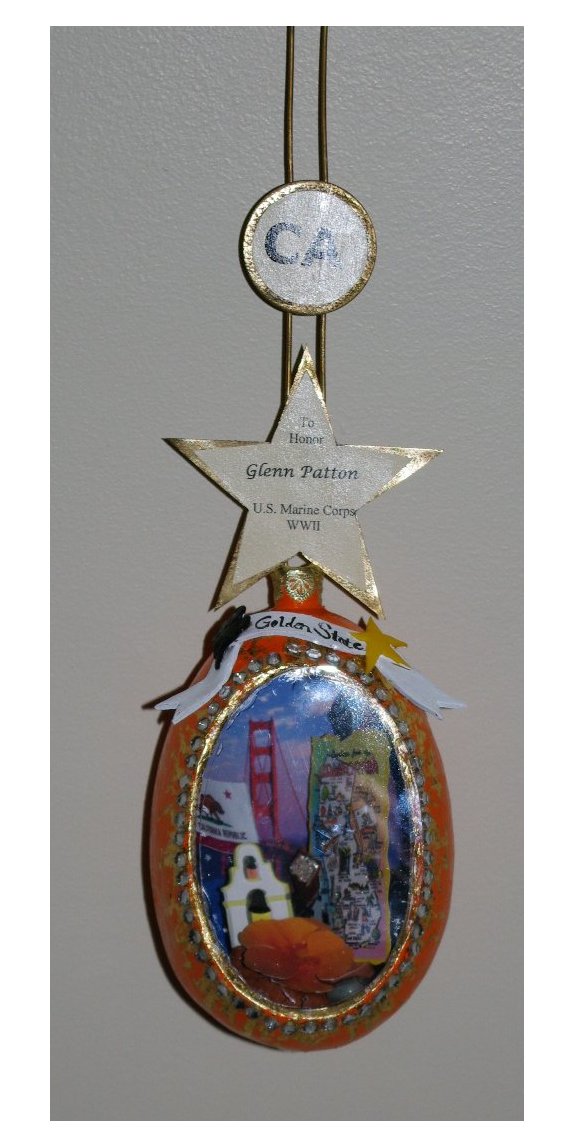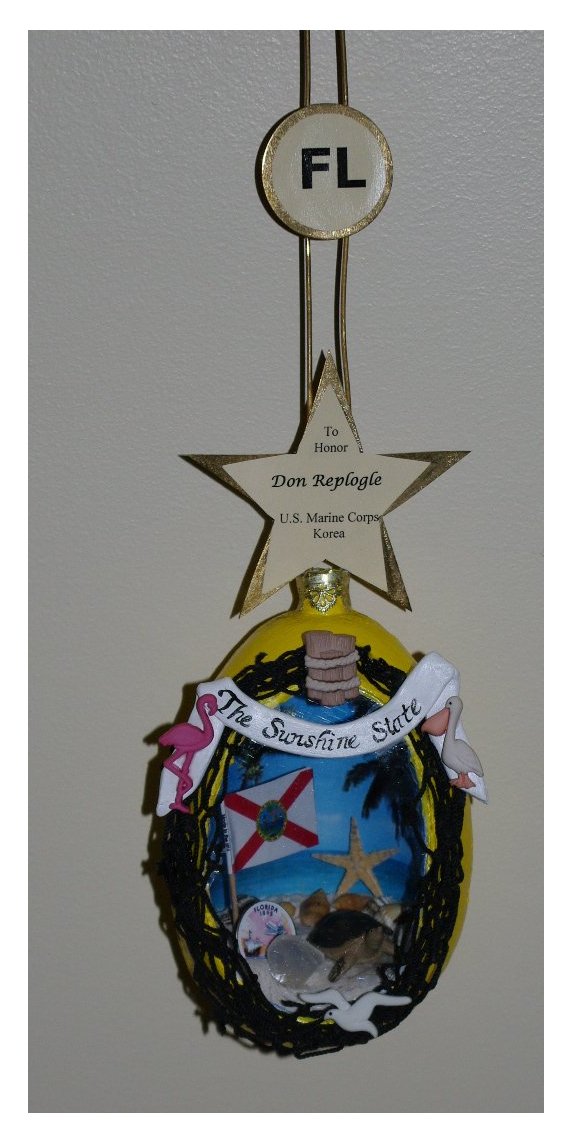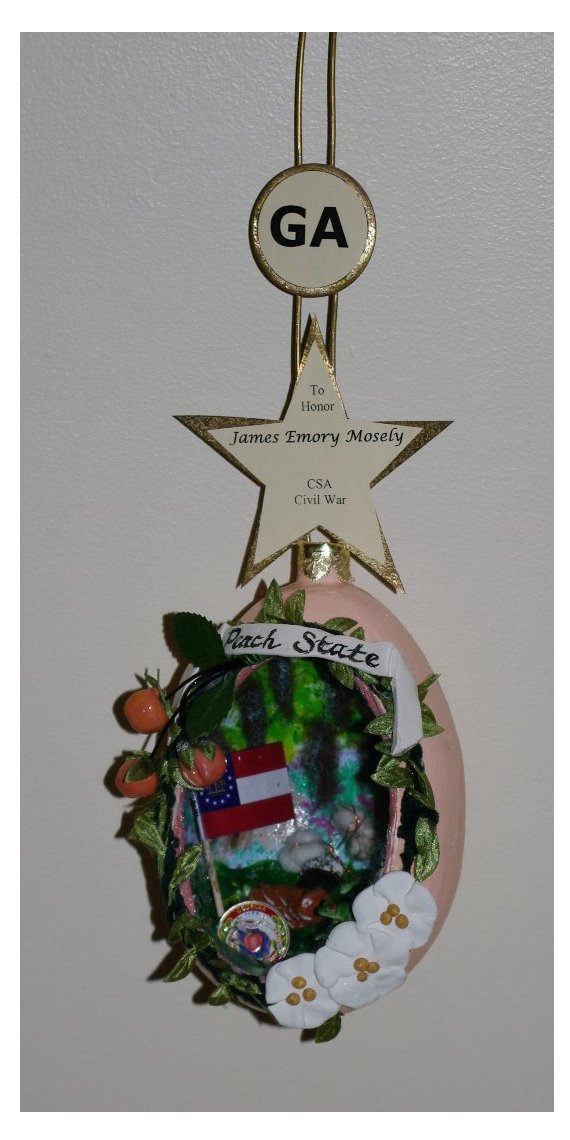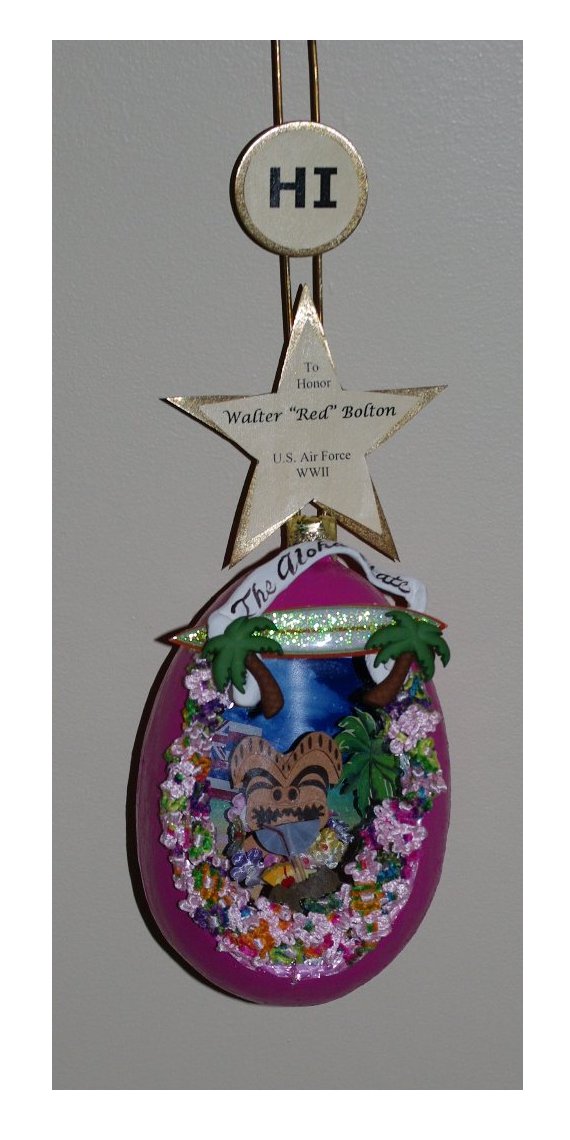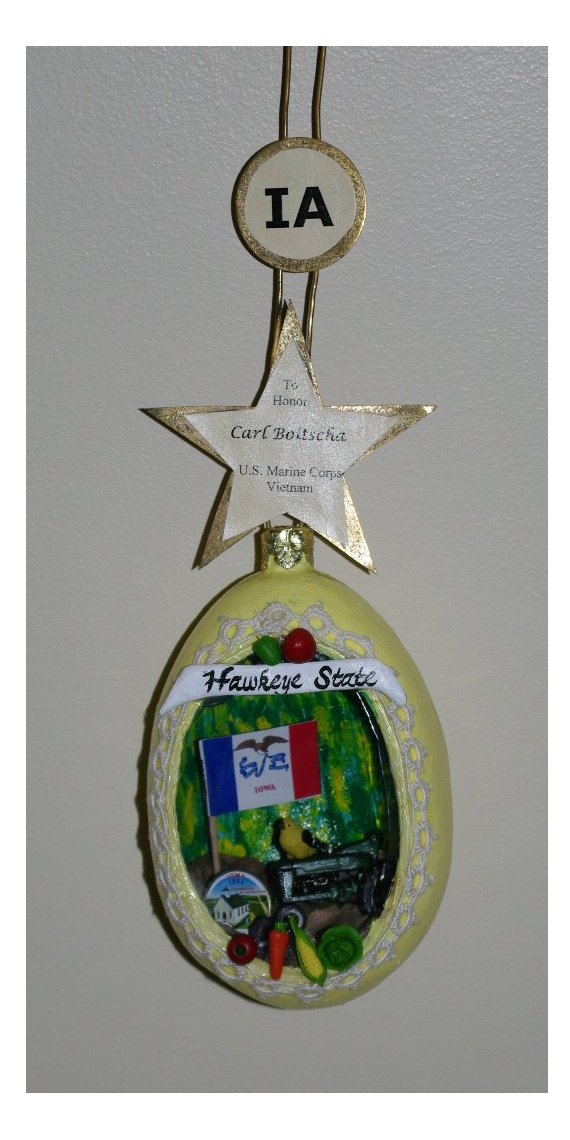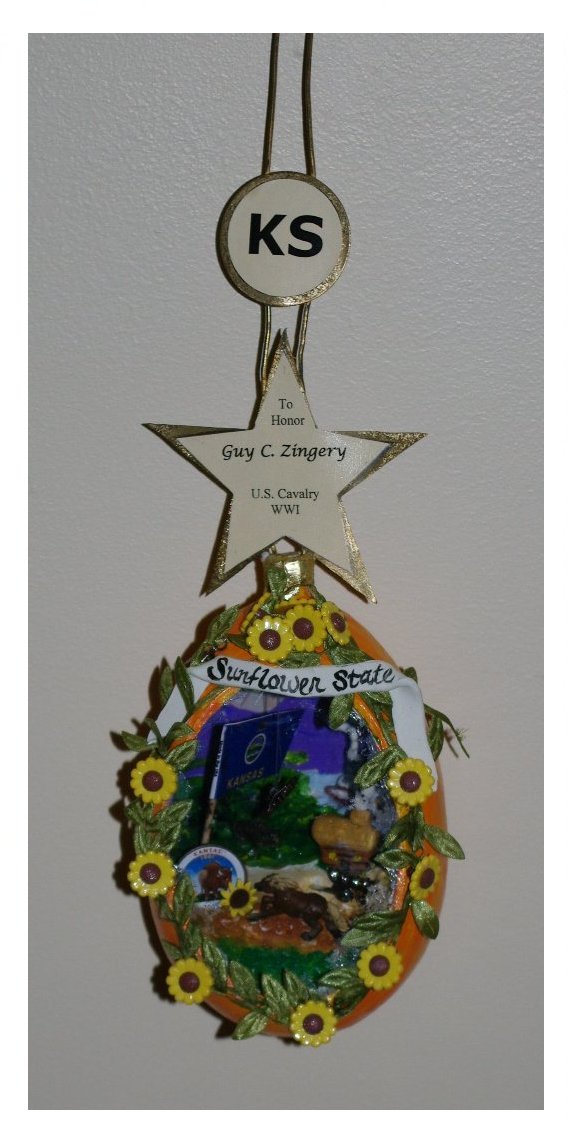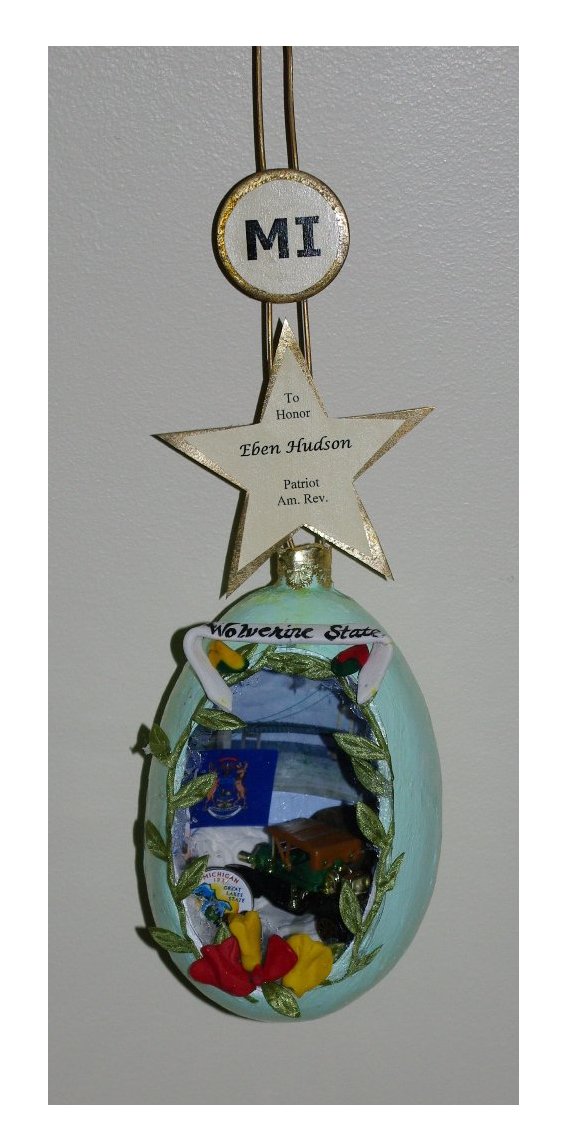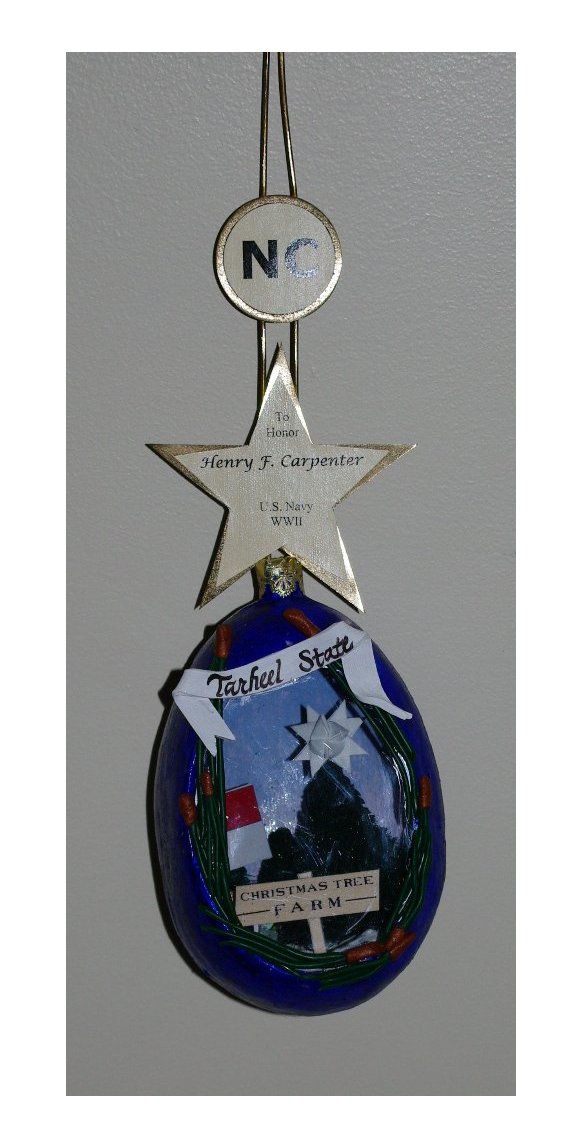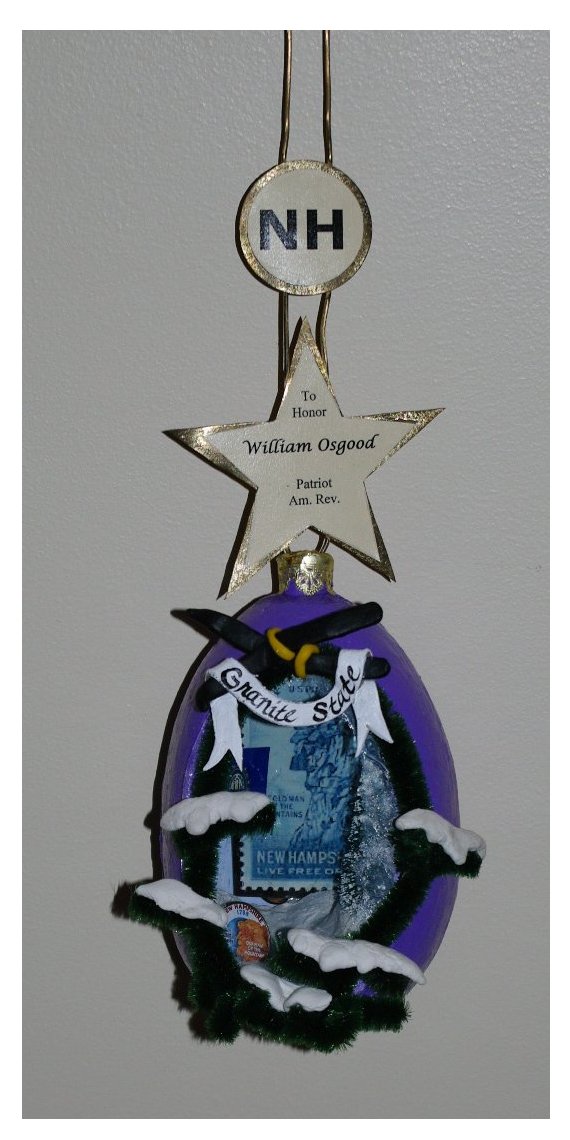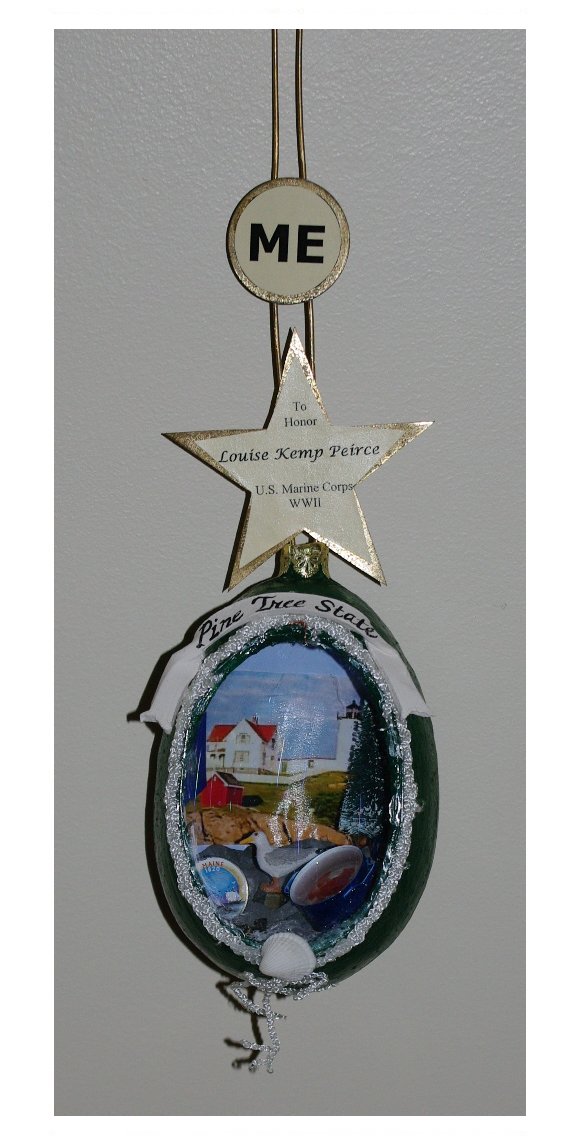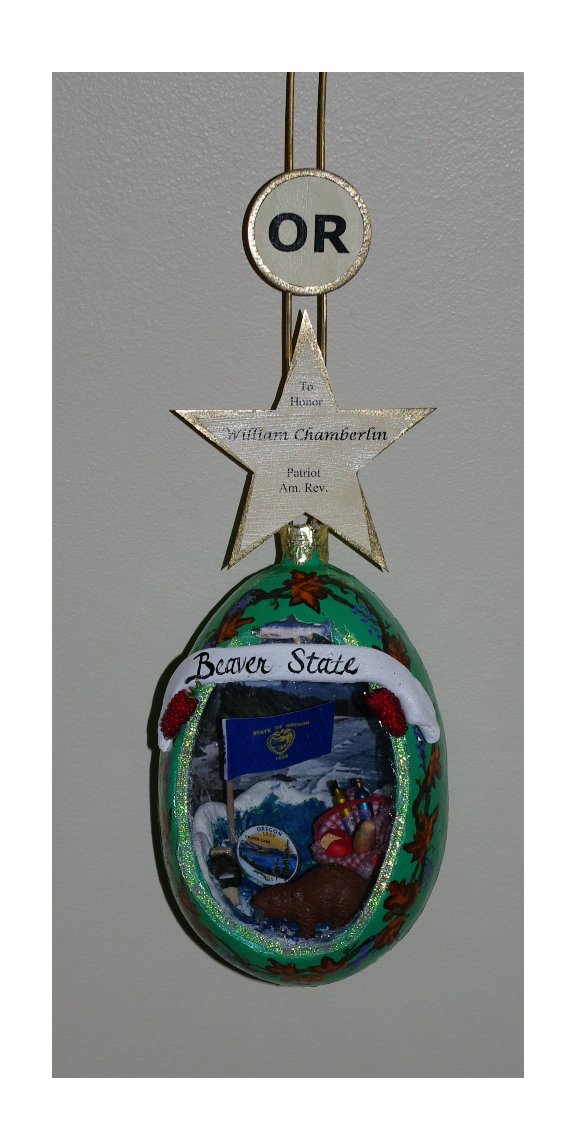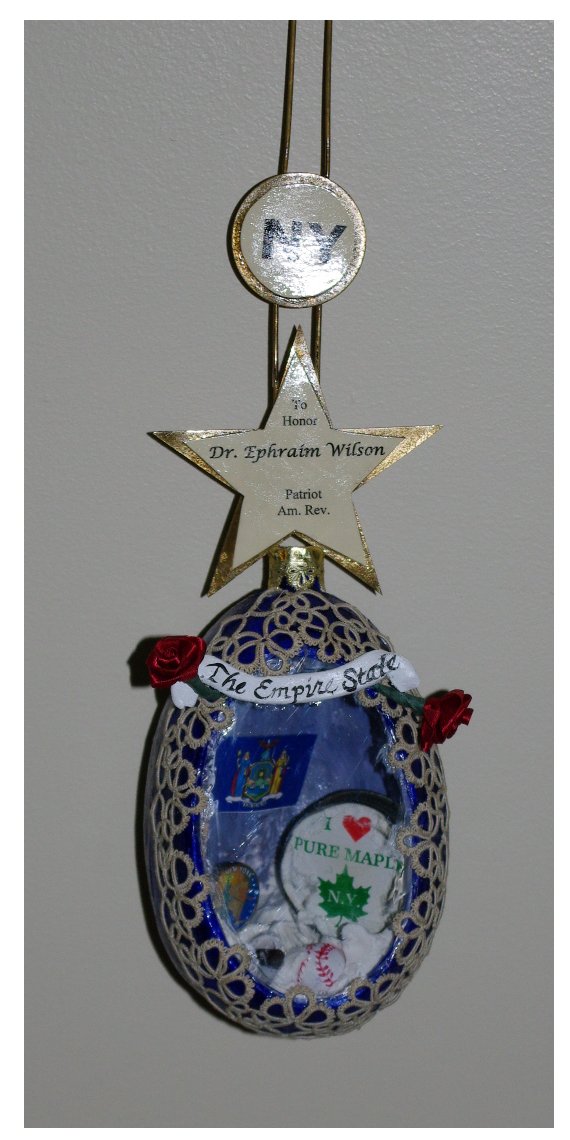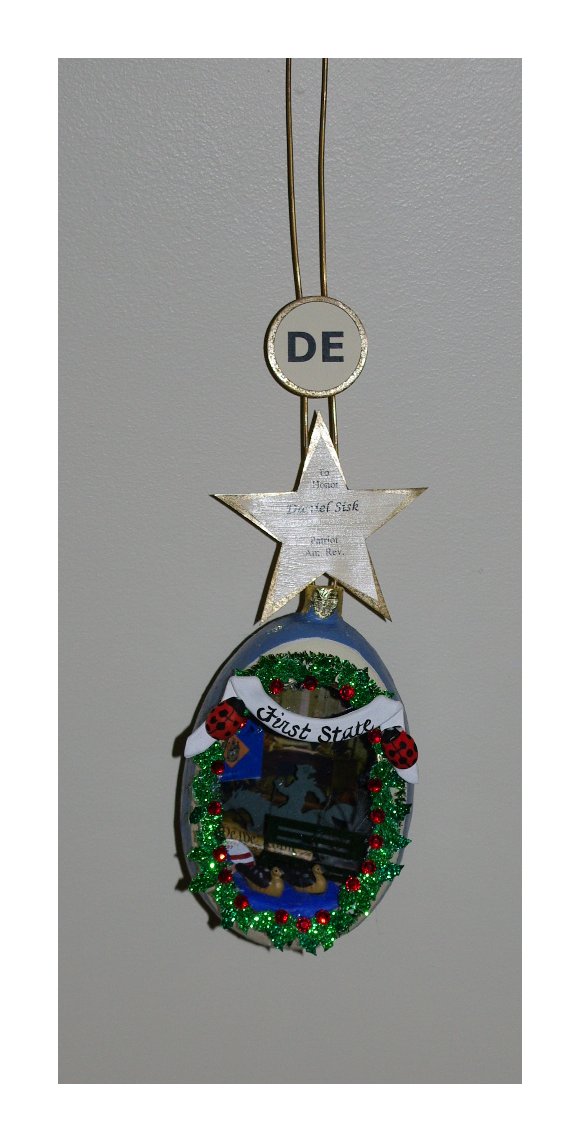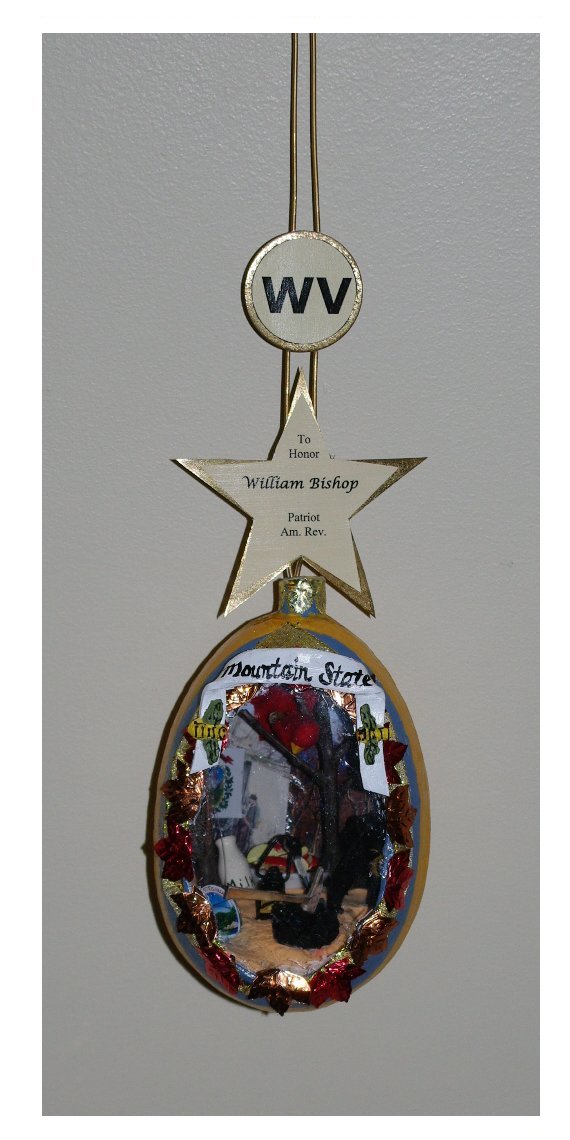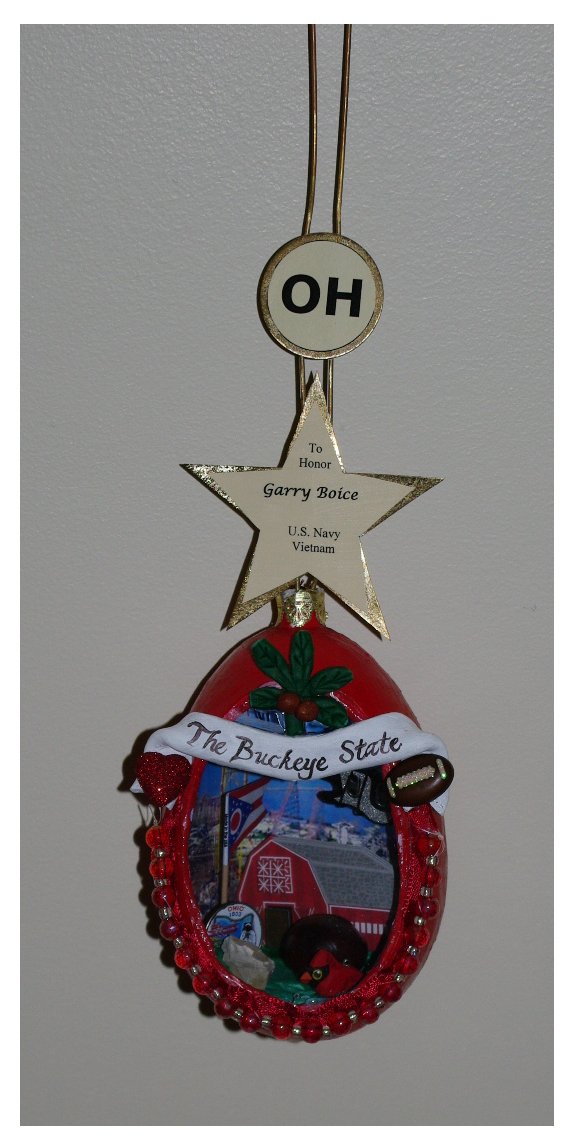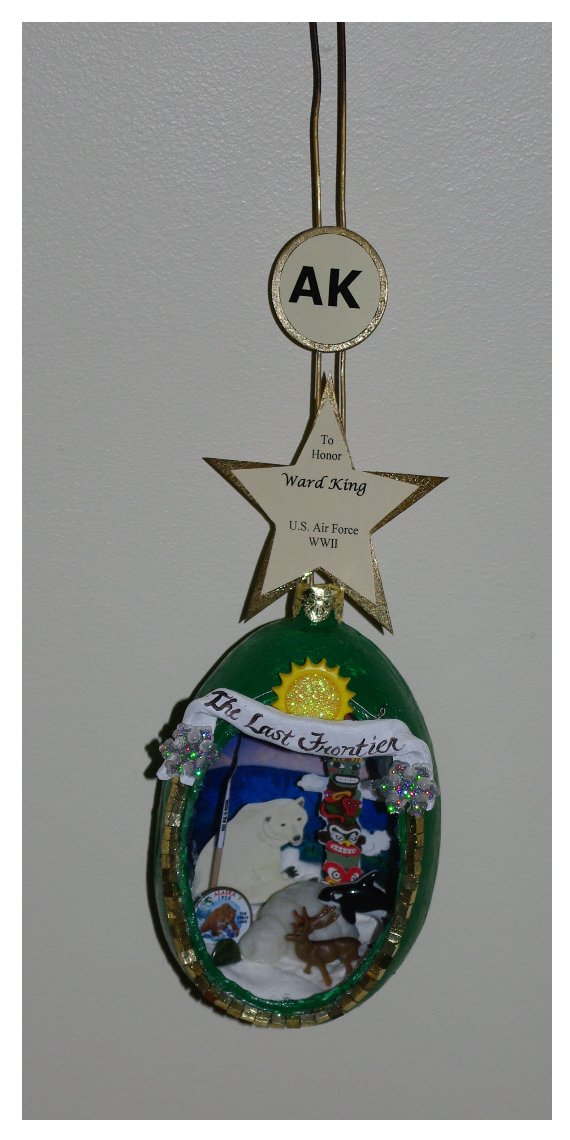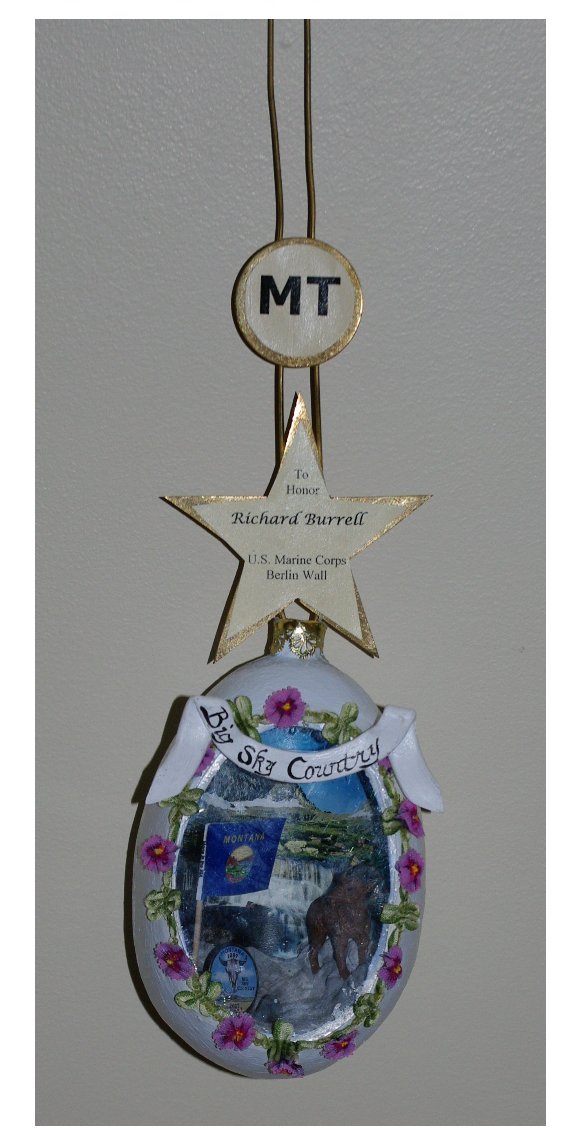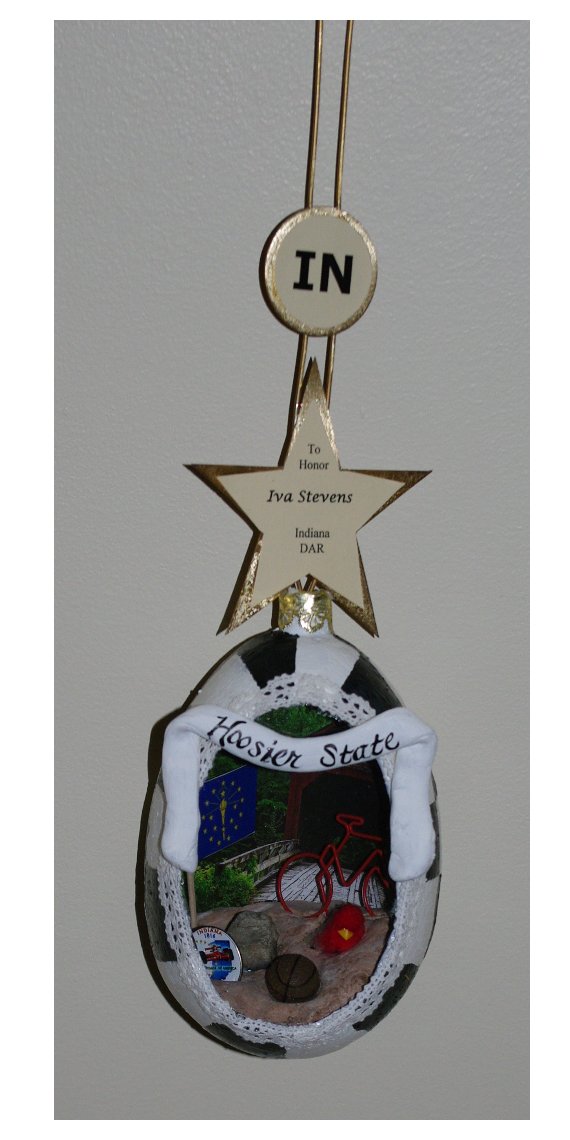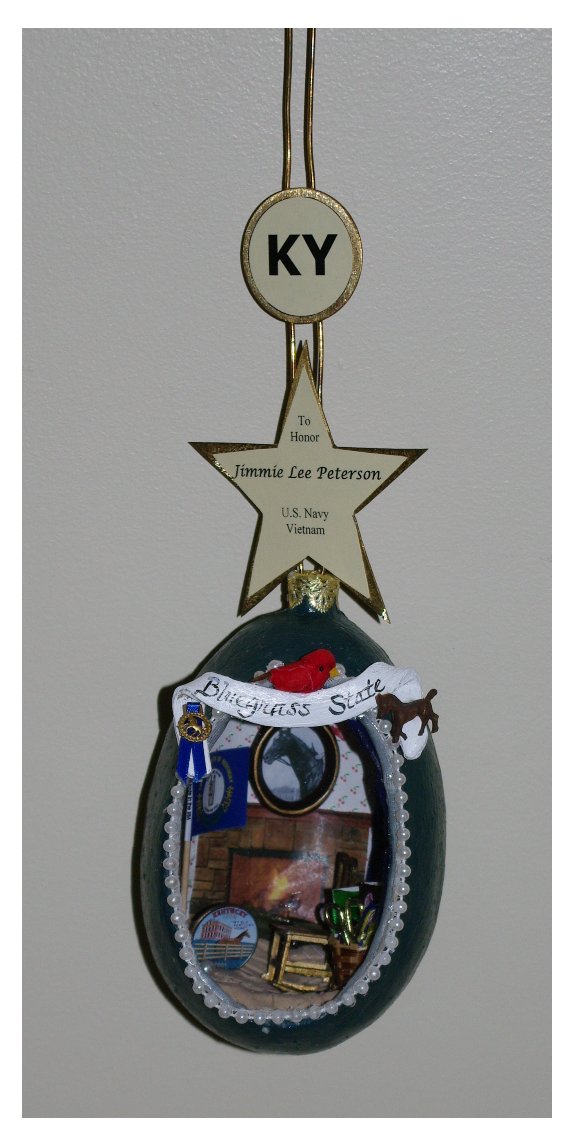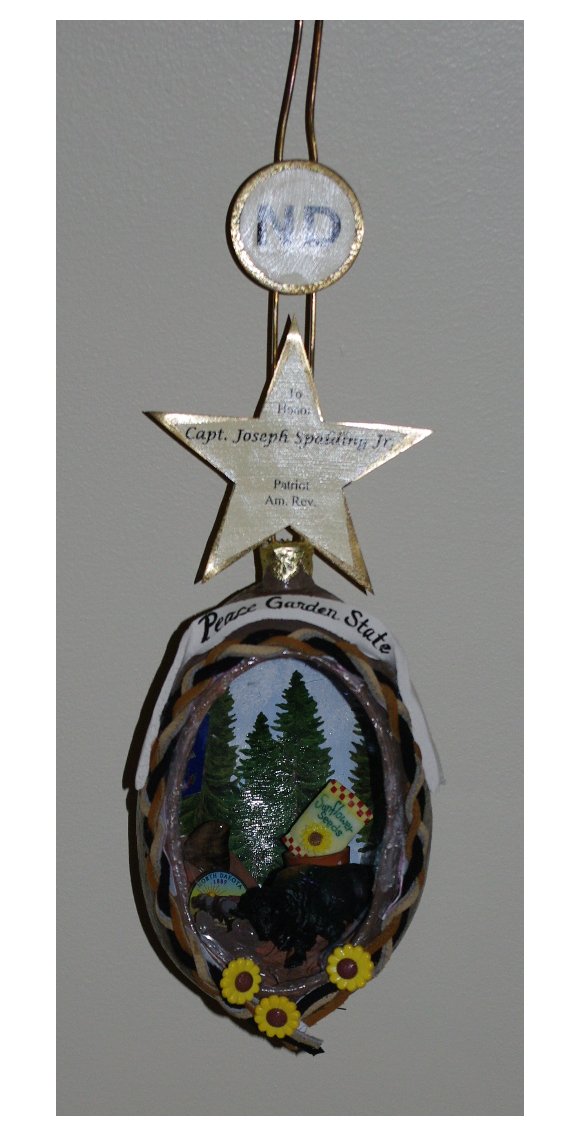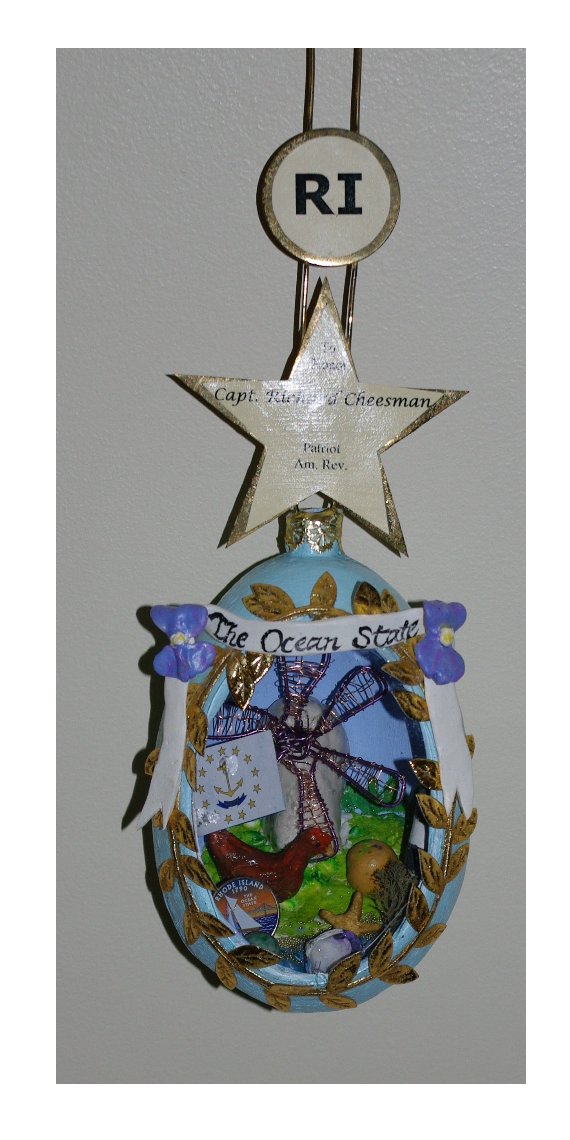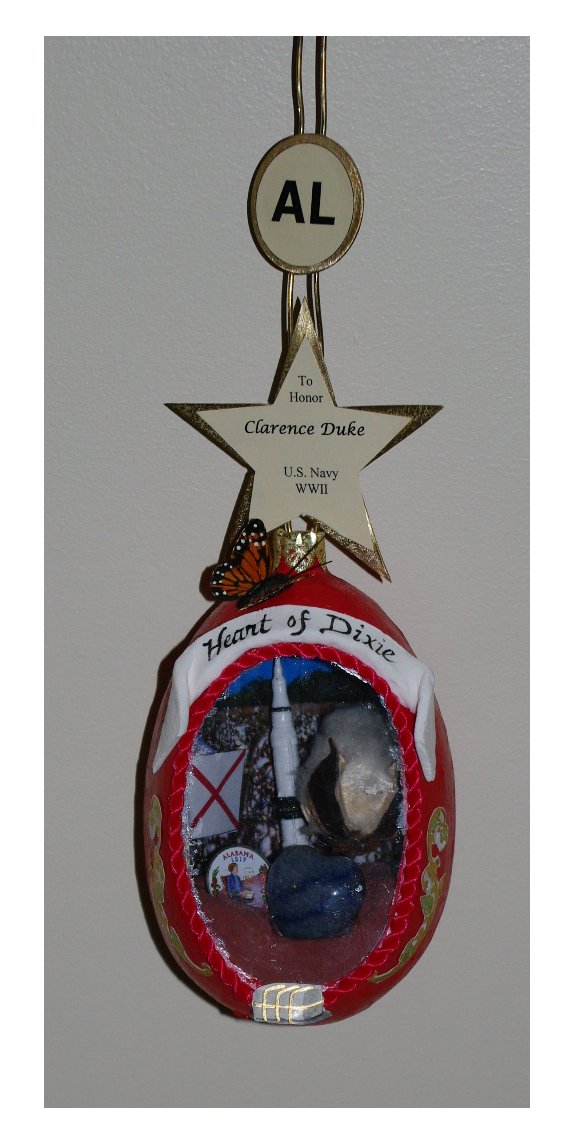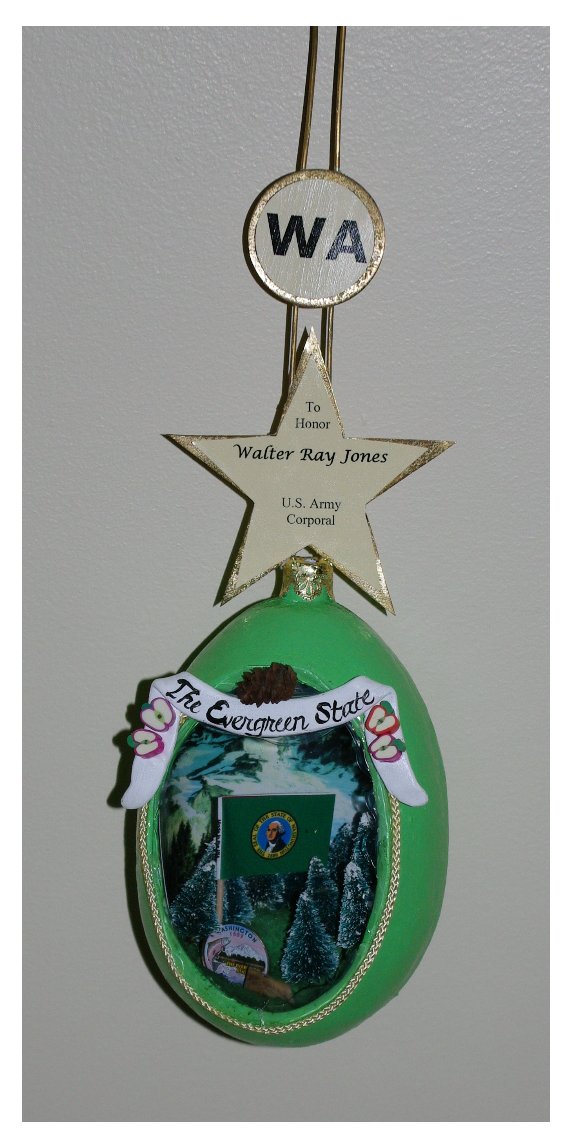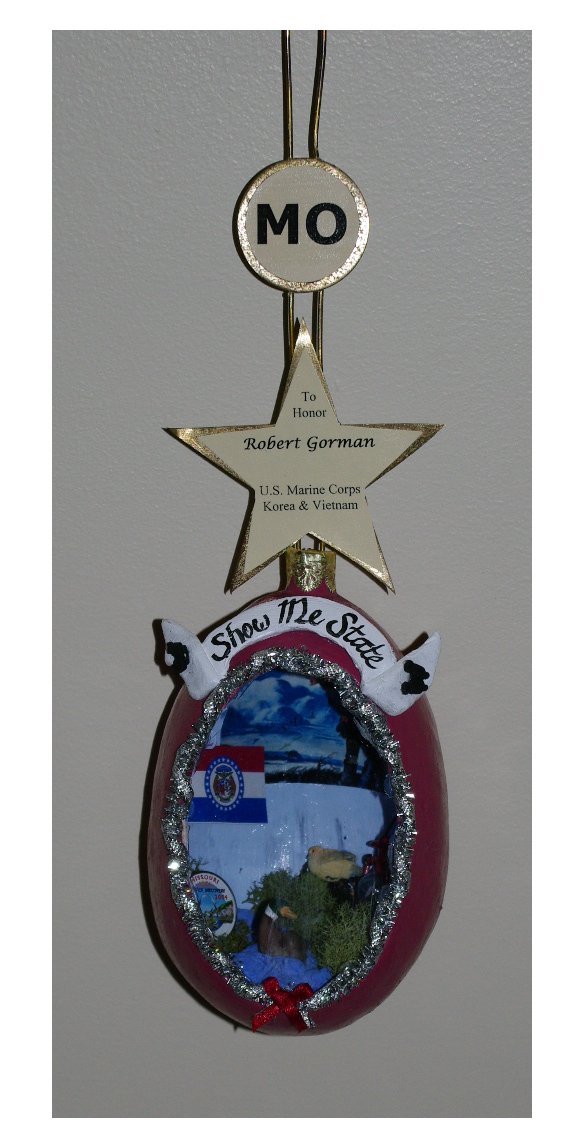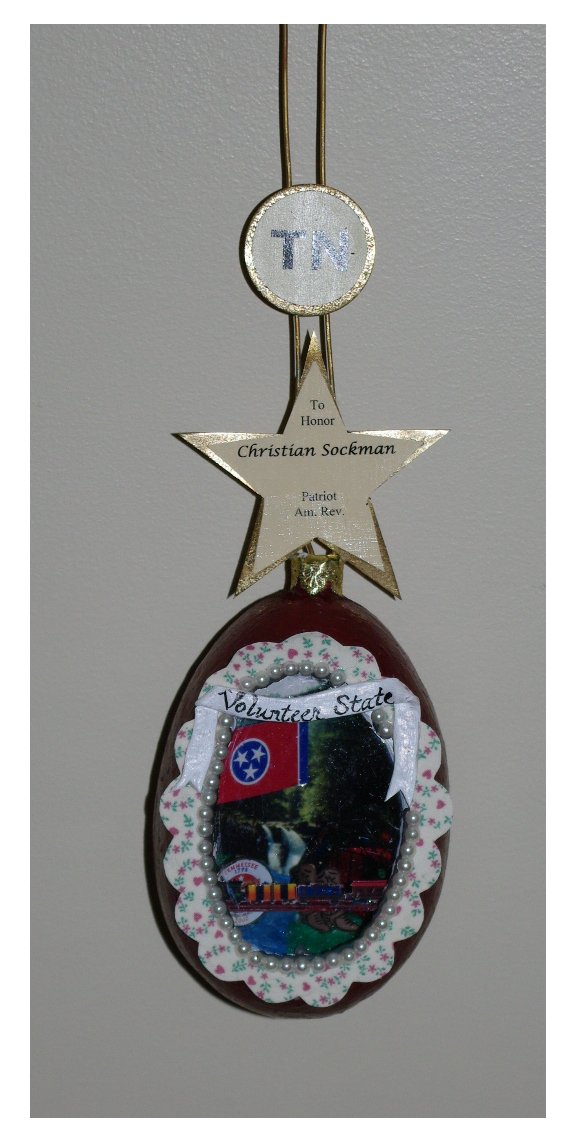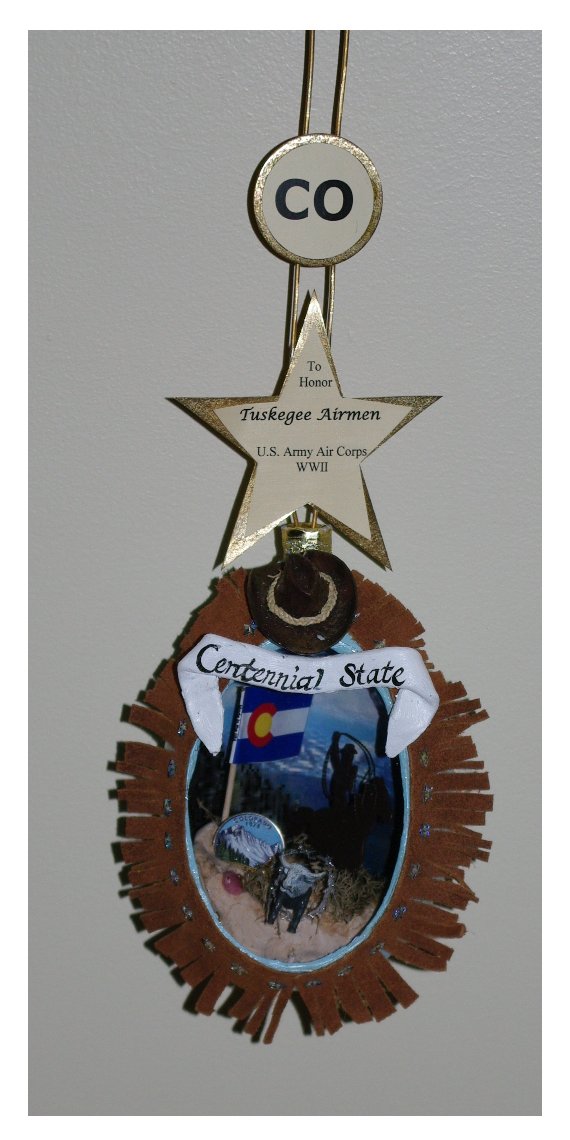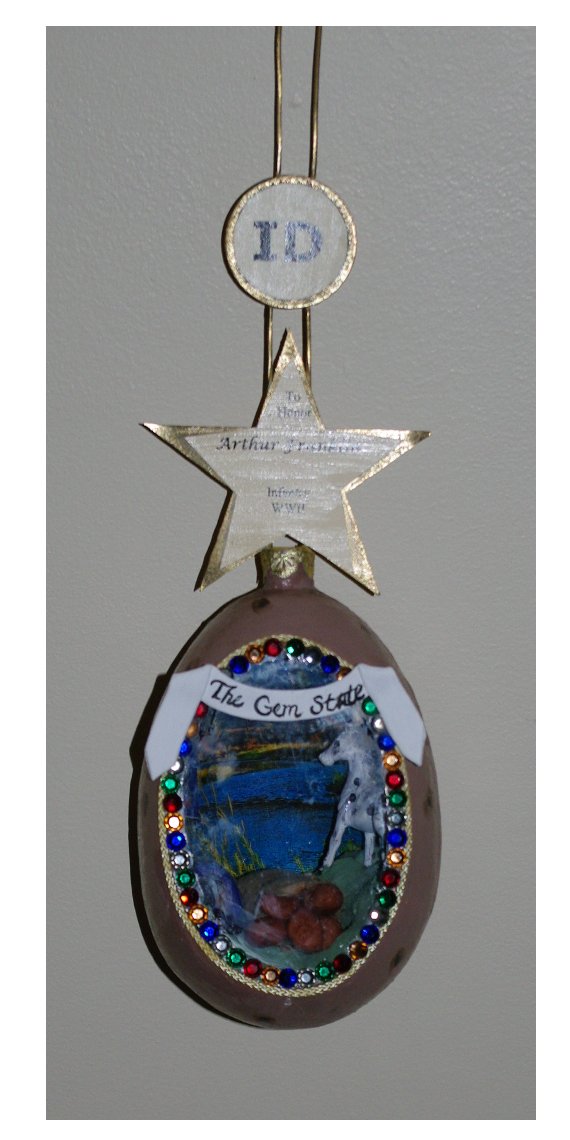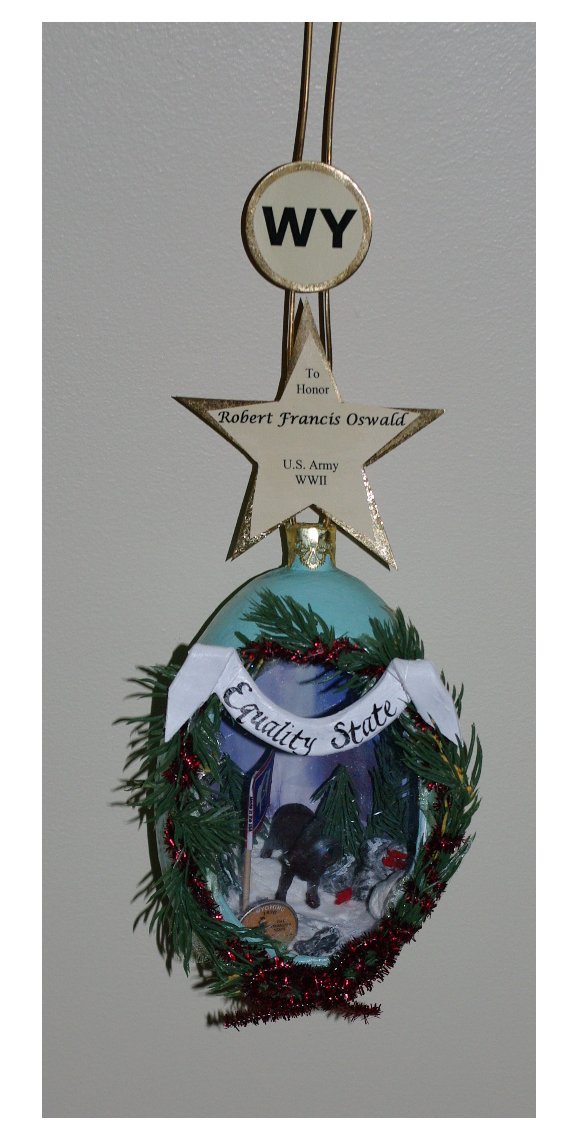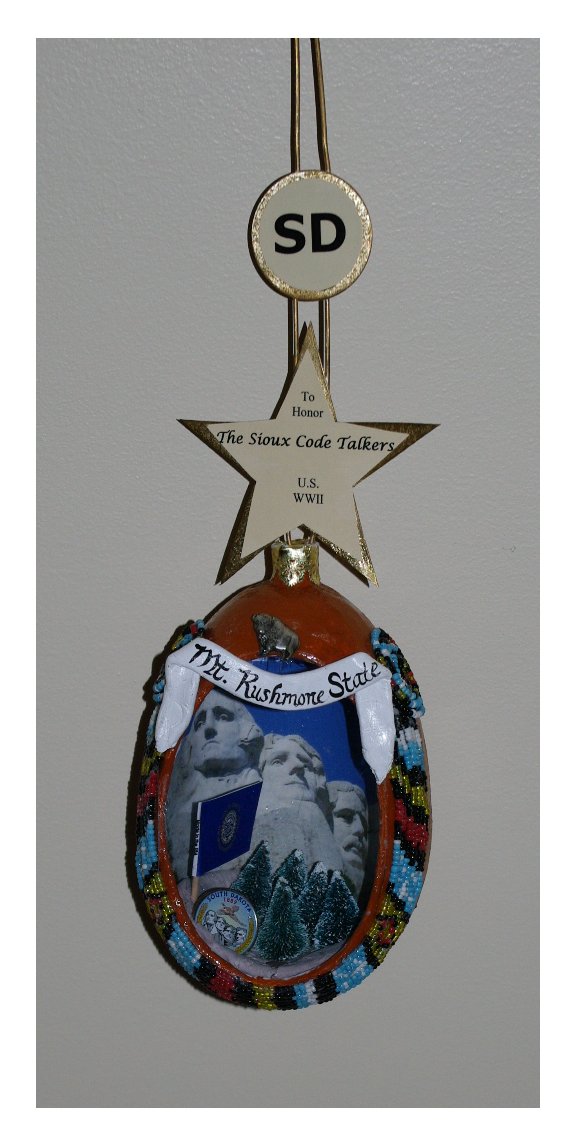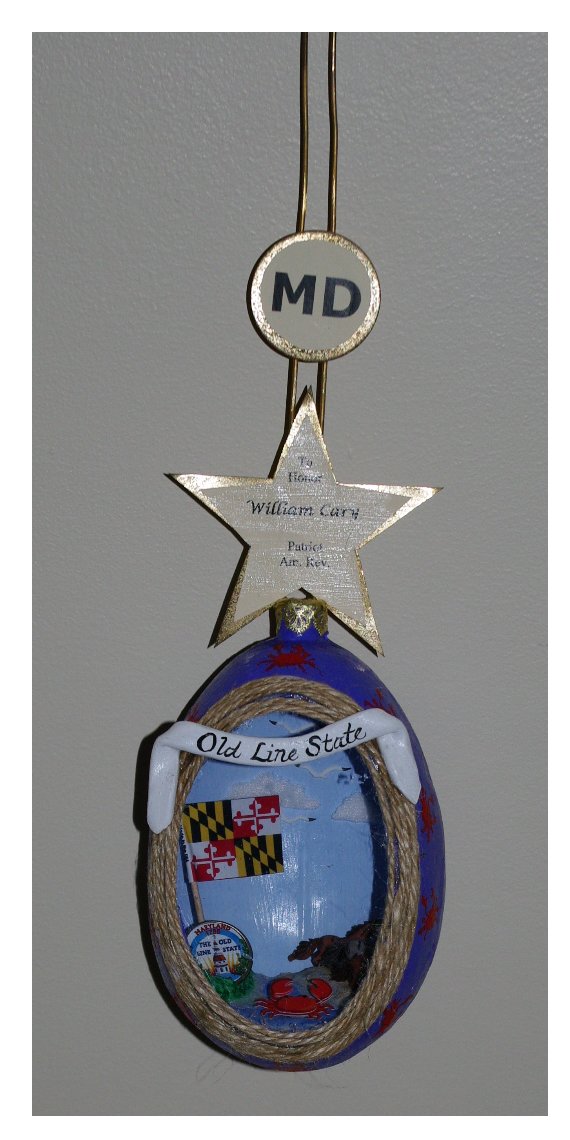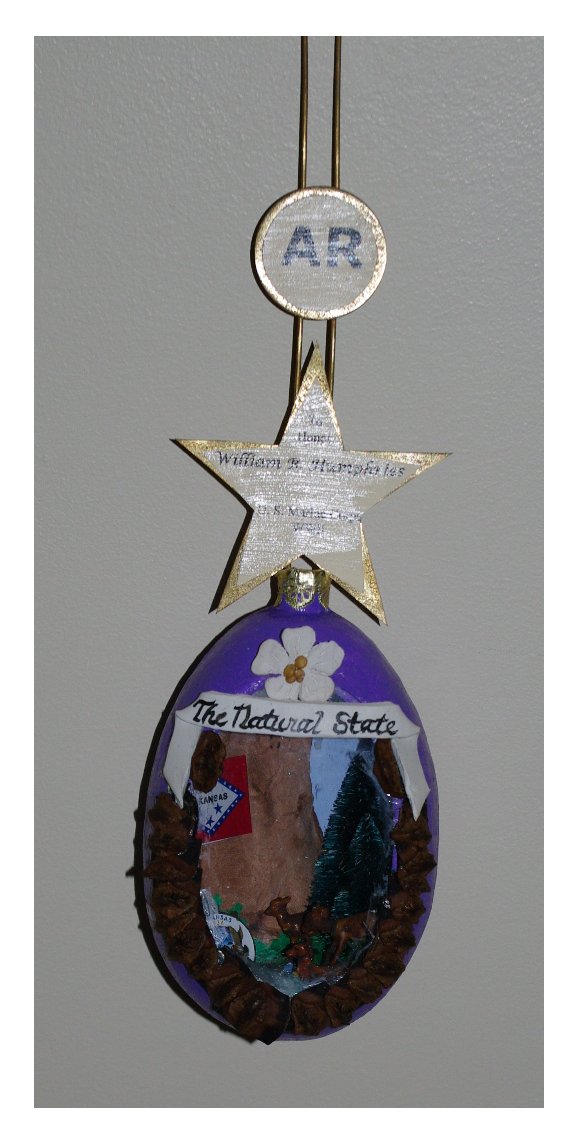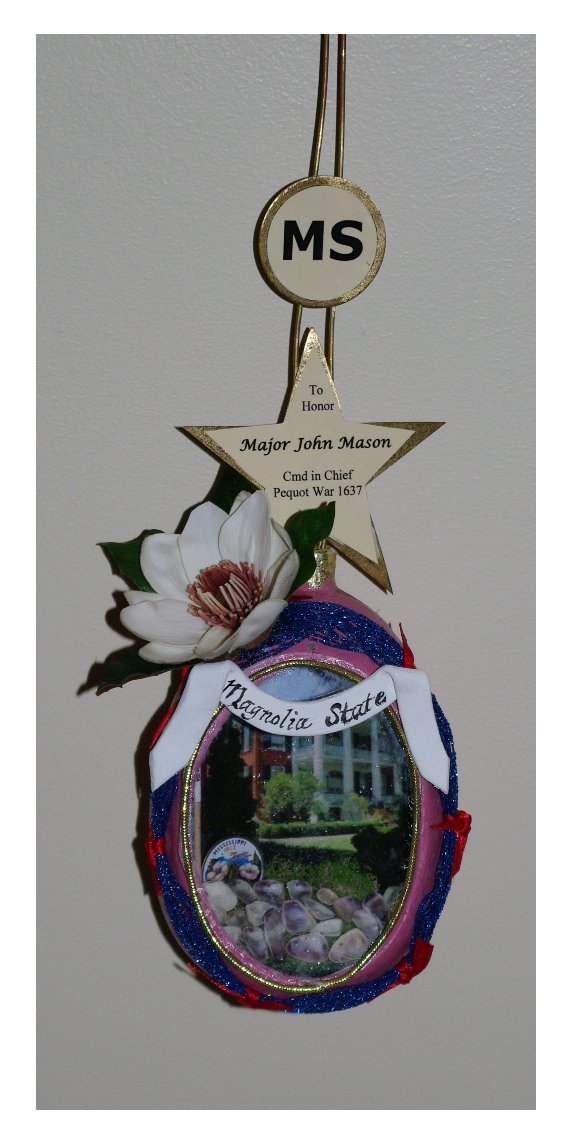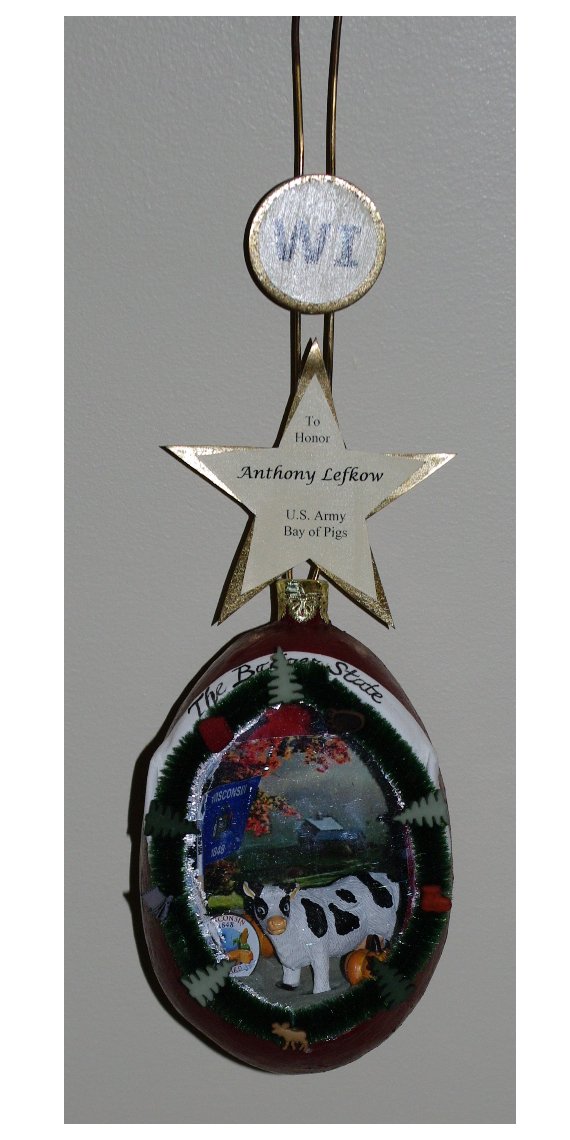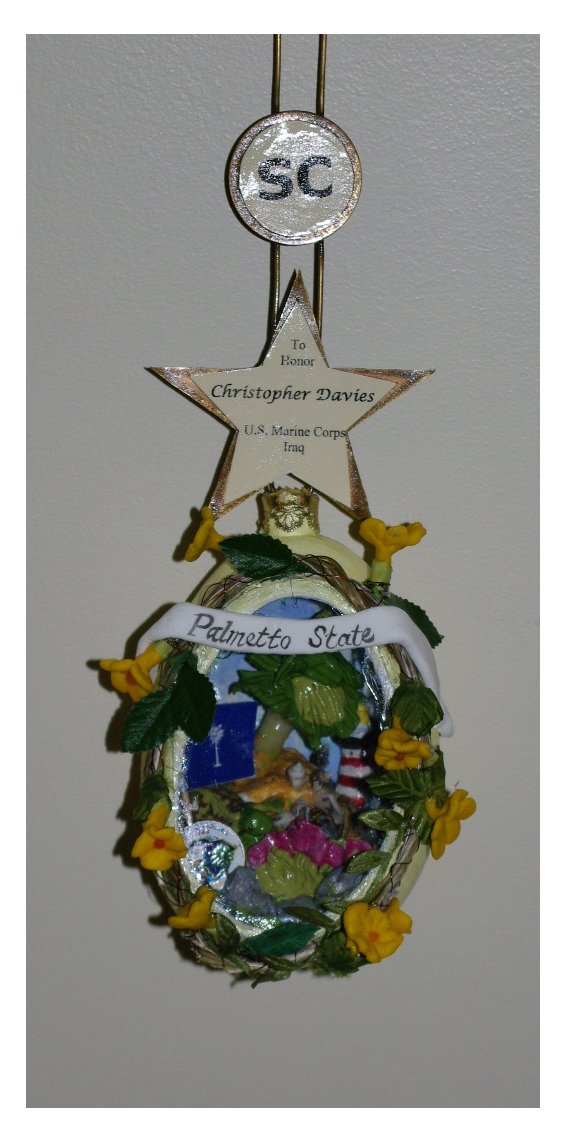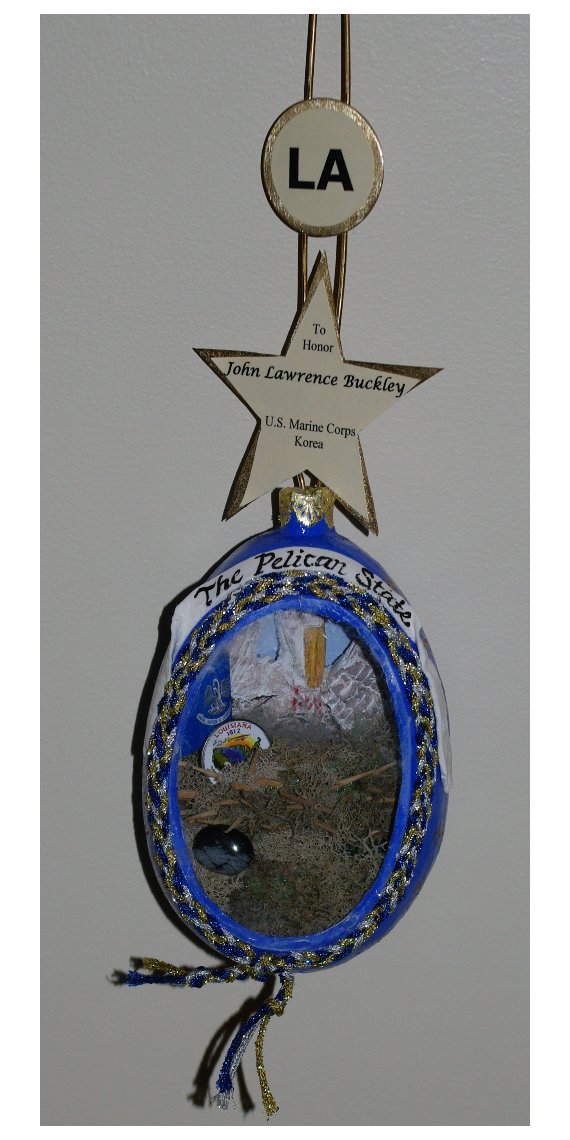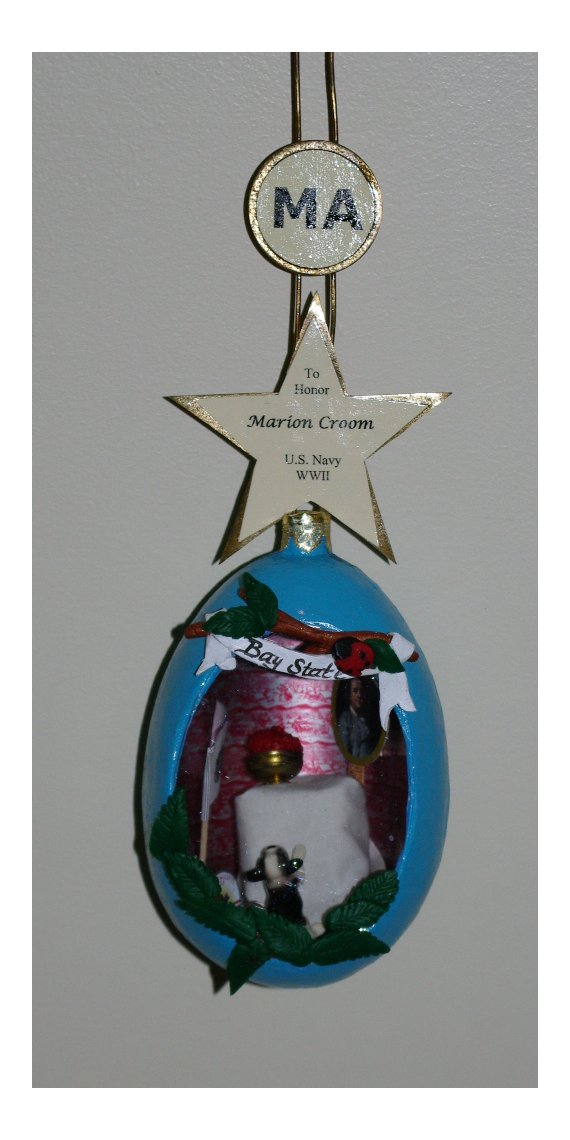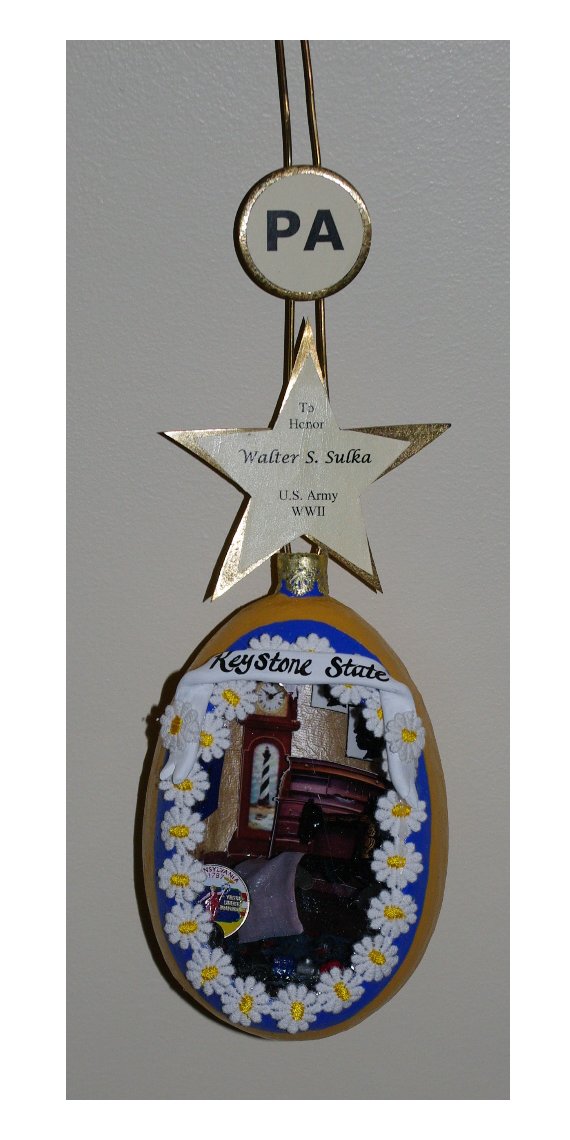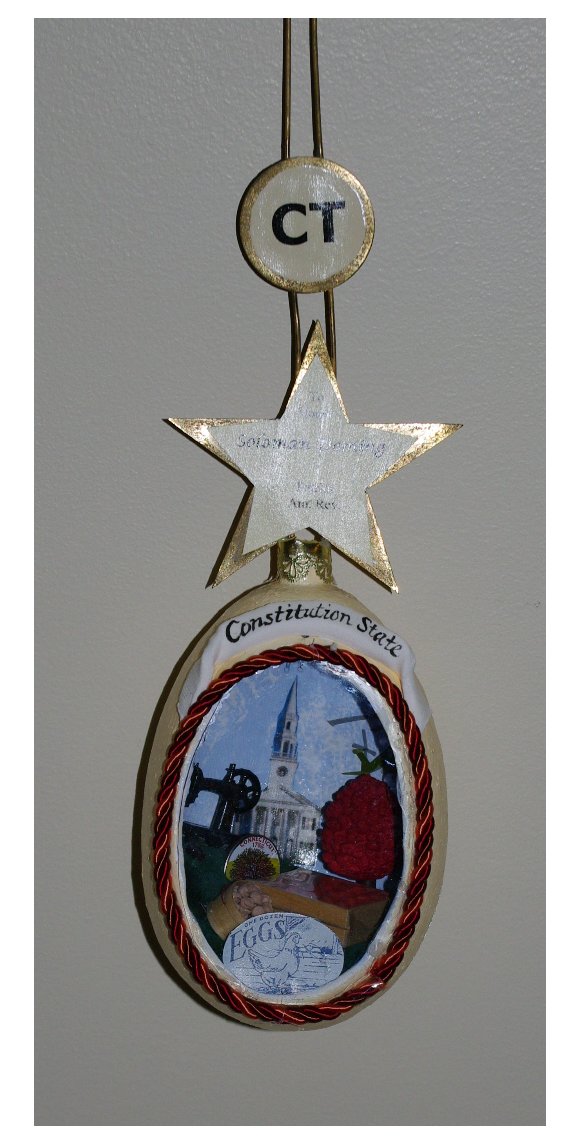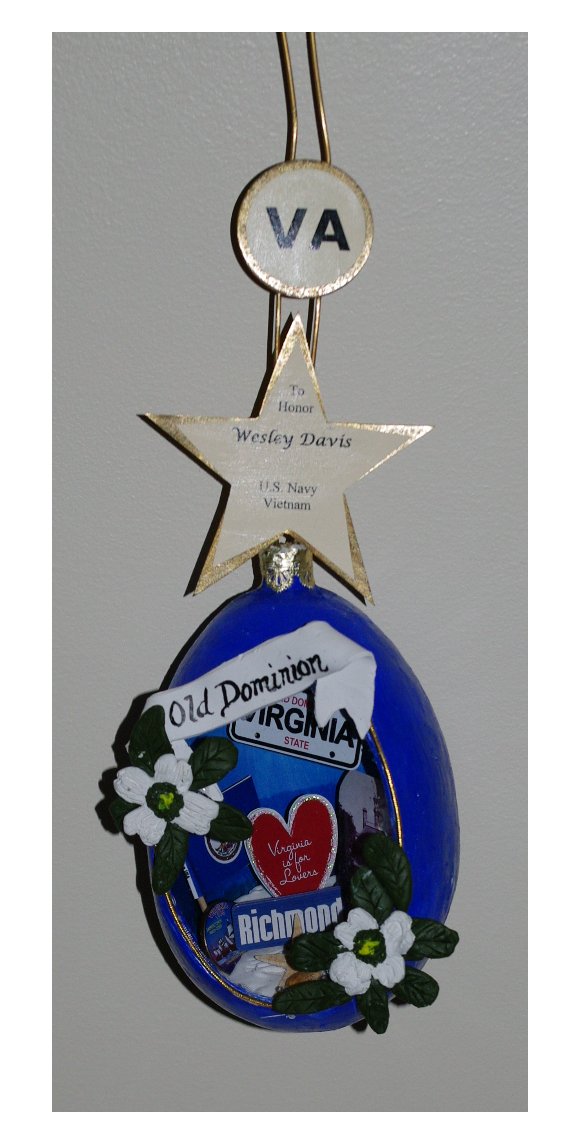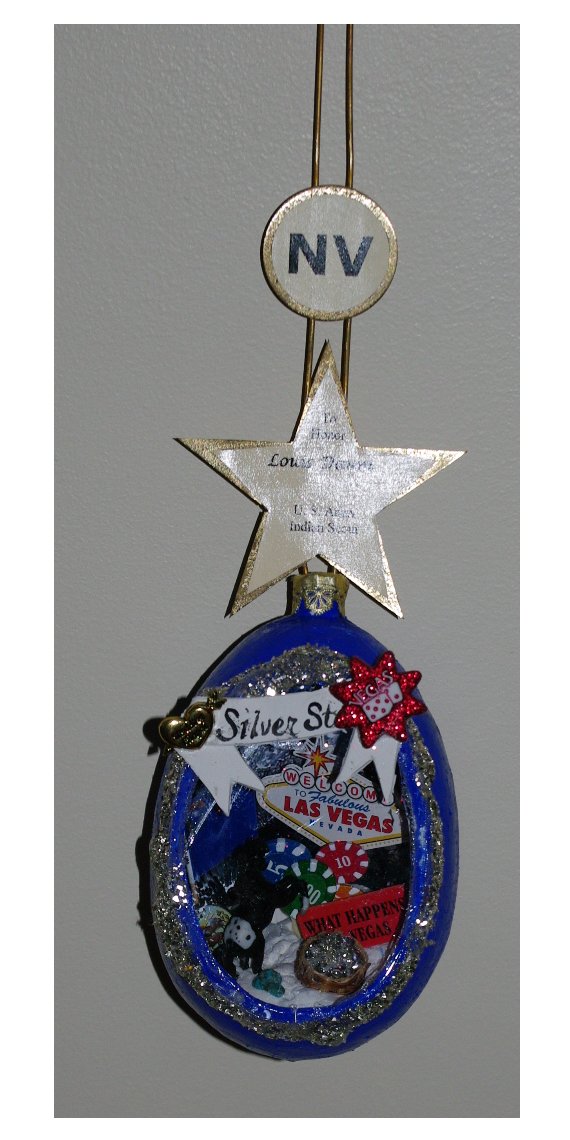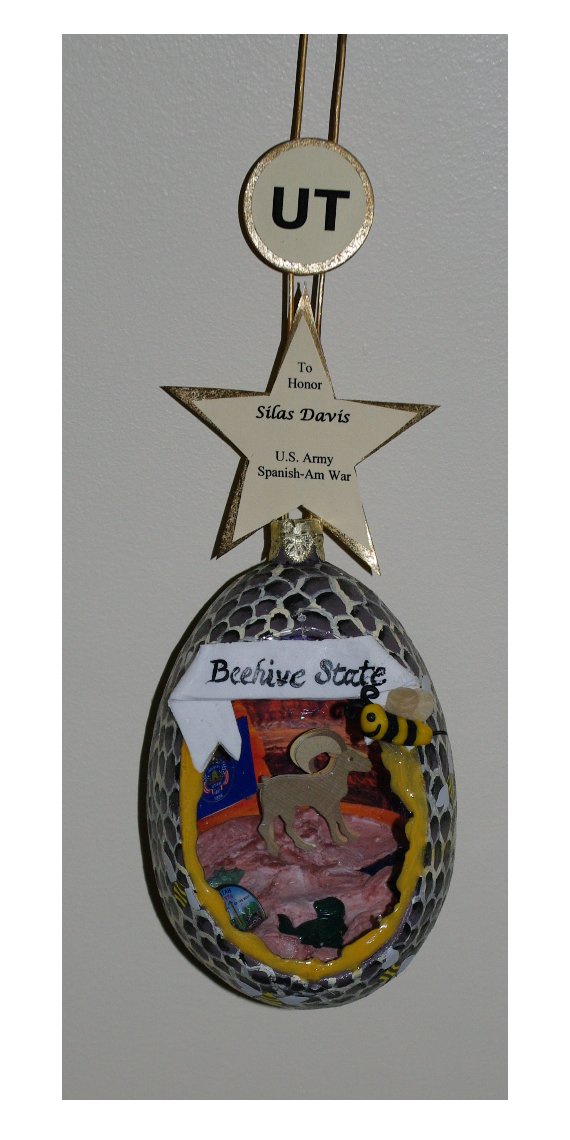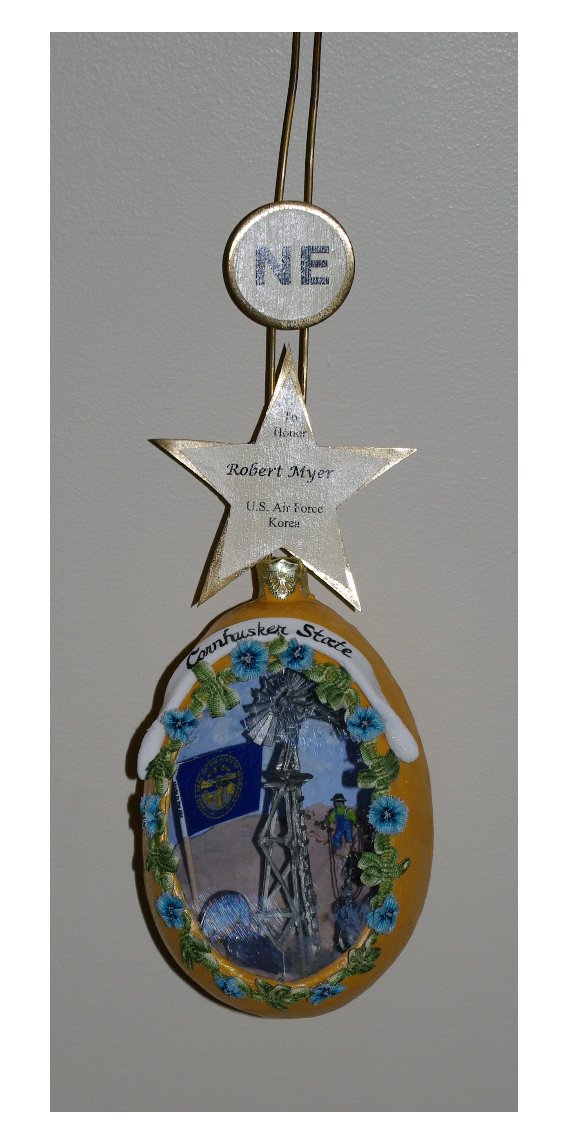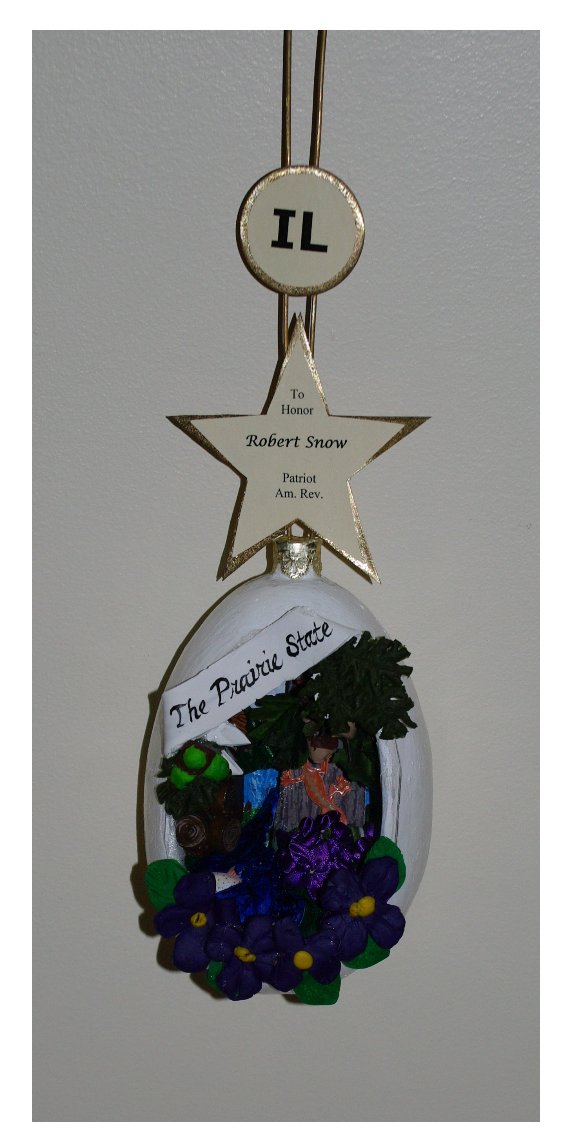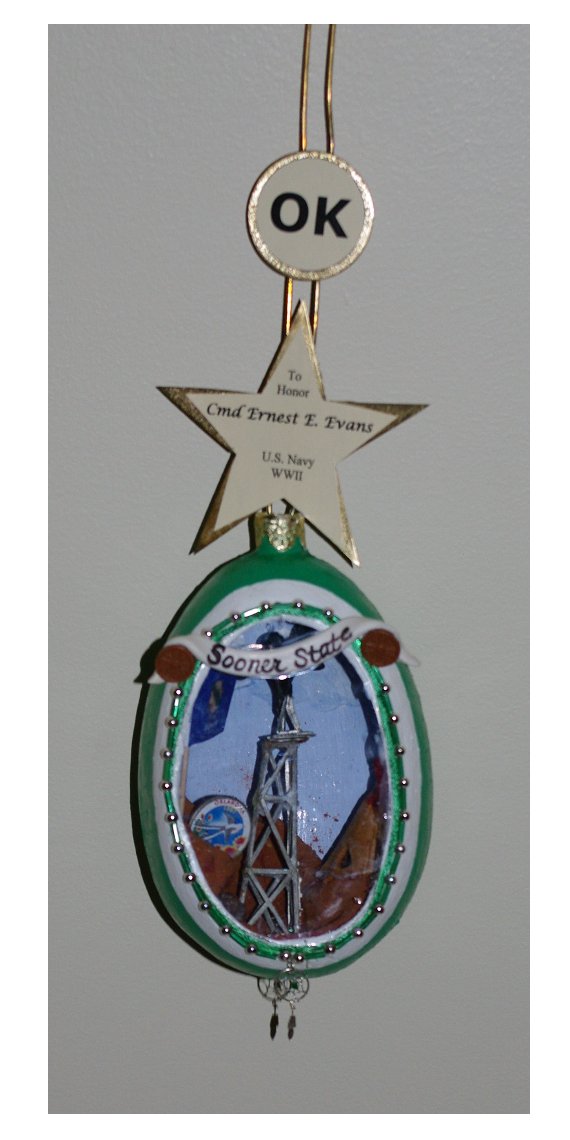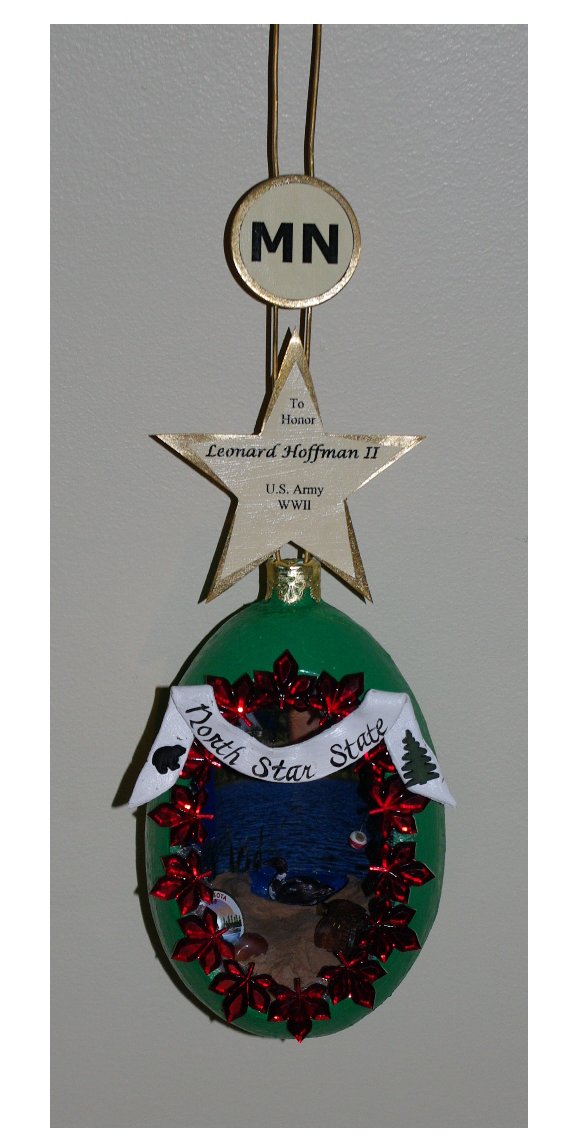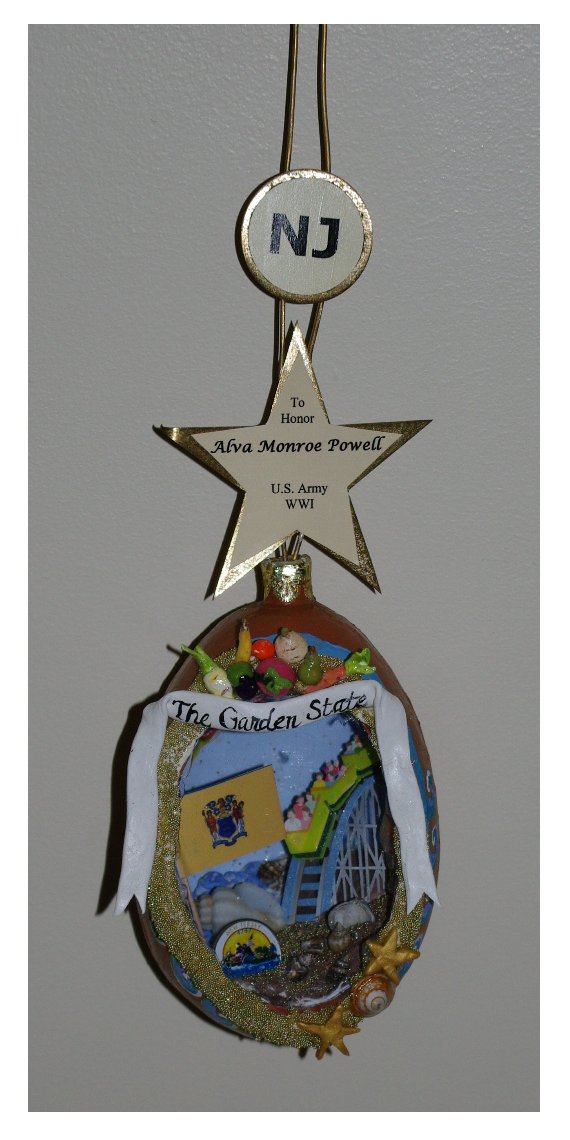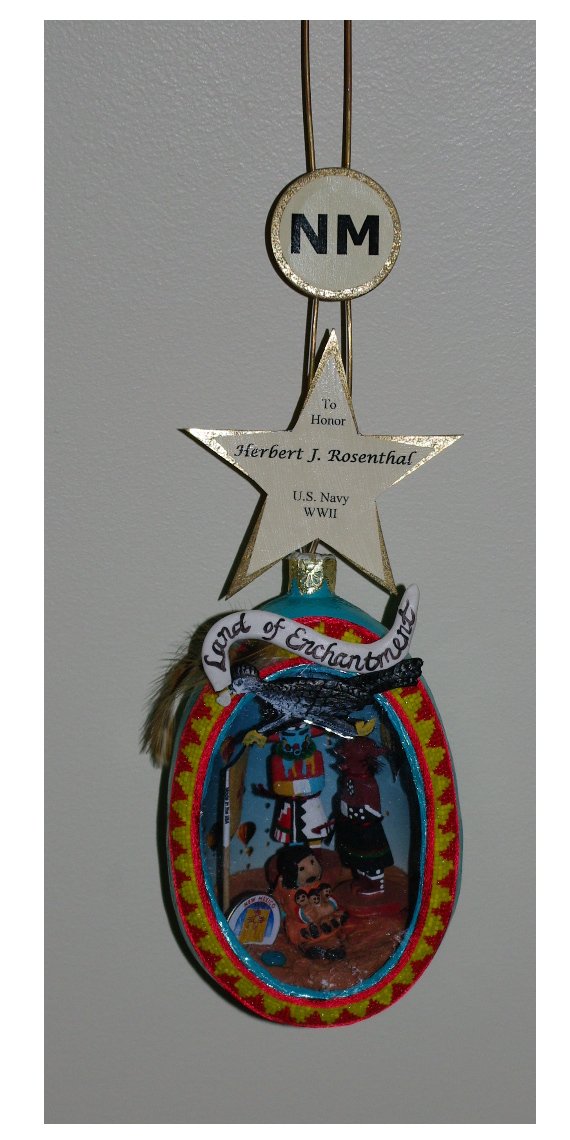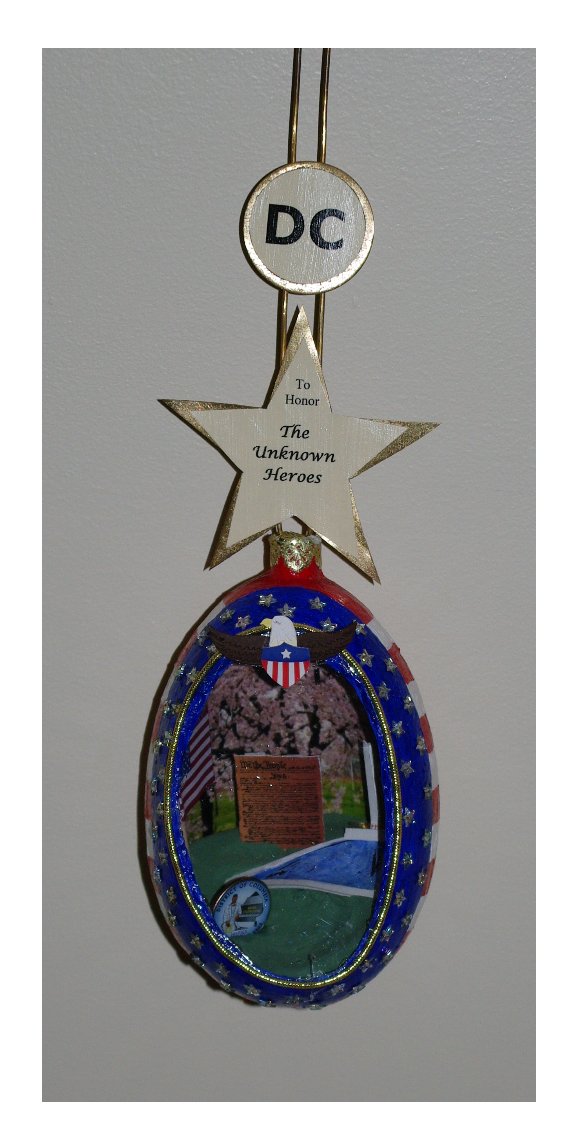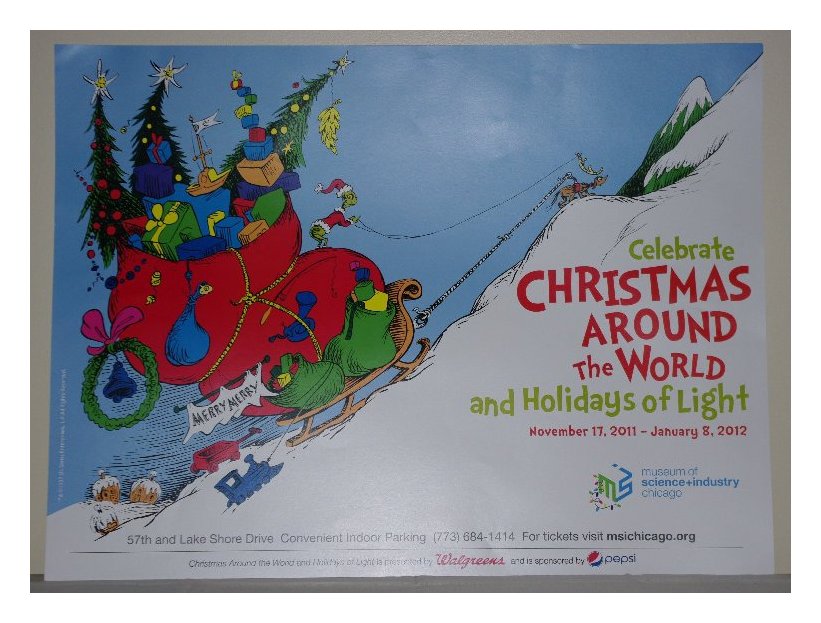 To see the second public display of these ornaments at the
Illinois DAR State Conference in April, 2012,
click here
.