FIGURE SCULPTURES
"As a small child I spent long hours playing in the dirt and
mud where my imagination would always run at full speed.
Now as an artist, working with clay is very meditative for me.
With both male and female models, the human form lends itself
to expressing nature's contemplative side. The body comes from
the earth, and the spirit within kindles the fire of creativity."

Bea Fore and Aft Her
18" x 18" x 3" (Wall Hanging)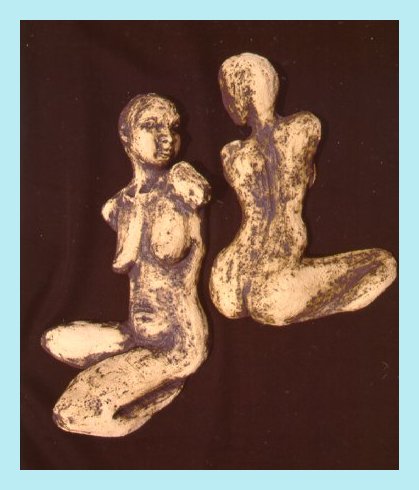 Vested Interest
19.5" x 18" x 3.75" (Wall Hanging)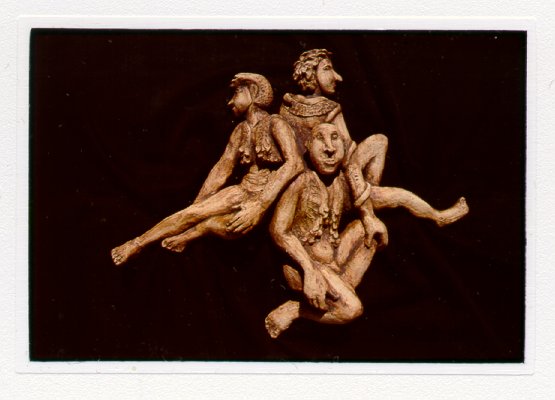 Unattorned
6" x 9" x 4.5"