The Swirling Abyss

A series by Kathy Cunningham
Each painting is acrylic on canvas,
and all were created in 2019

The Abyss Starting to Form

Beginning as a flat plane, the constant swirling motion
caused the depth of the abyss to increase

The square is 12" x 12"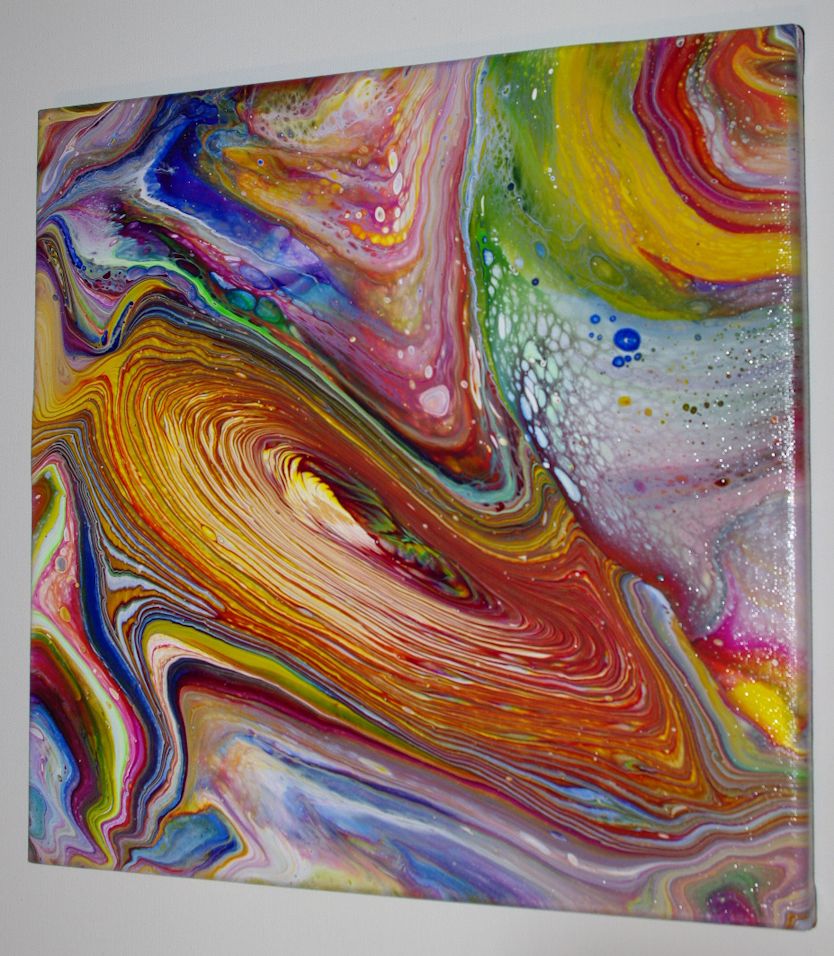 Staring Into the Abyss

Tiny pebbles fall from above, while giant swirls engulf the viewer,
as s/he is swept ever further into the unknown below.

The circle is 10" in diameter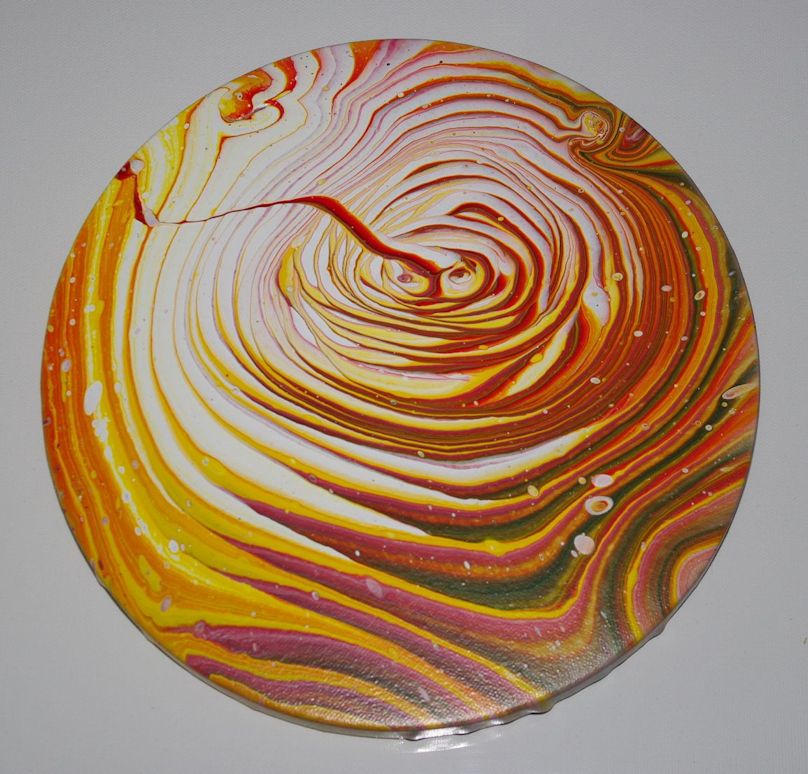 Life Within the Abyss
Elsewhere in the abyss, a flower springs
forth amidst swirls of different colors.
The oval is 7" x 5"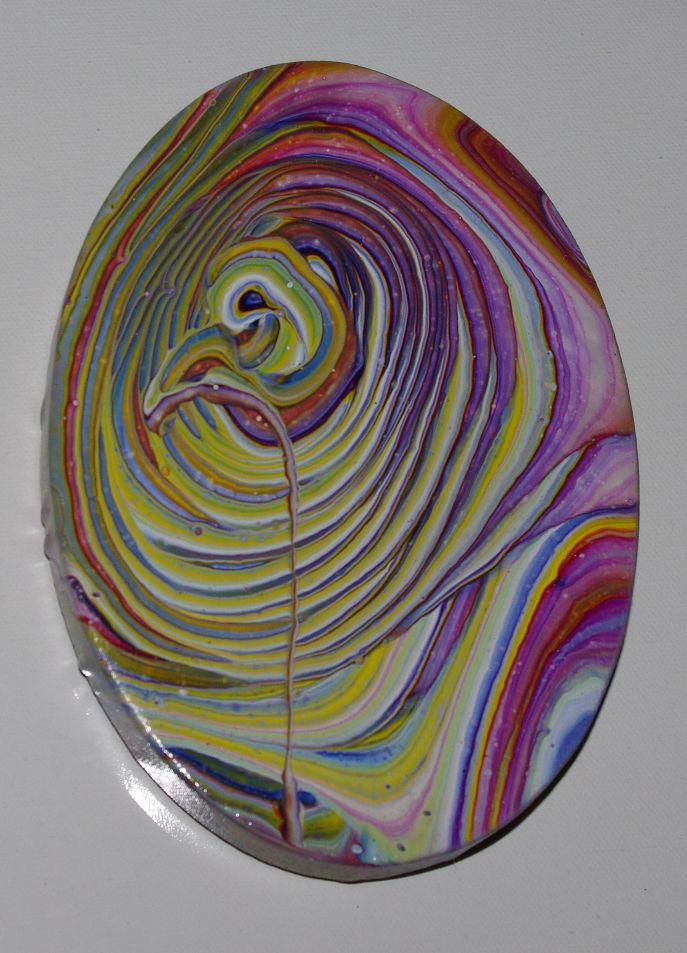 Spirits of the Abyss
Having adapted themselves to the swirling motion,
two spectral beings inhabit the depths.
Each square is 4" x 4"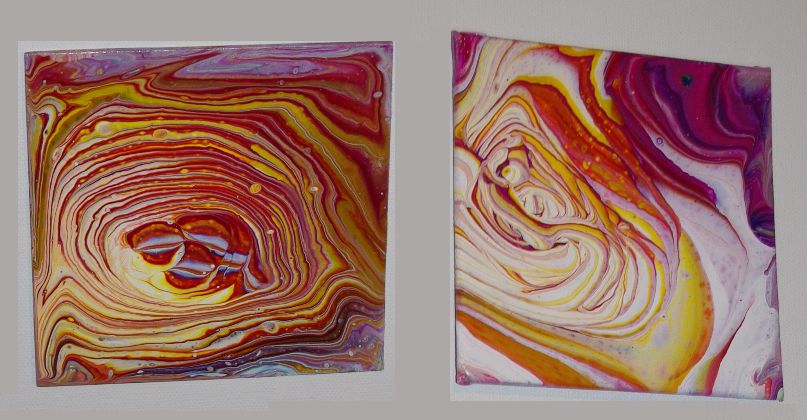 Anticipating the Abyss
From the farthest reaches of the universe,
this stone captured the image of what was to
become the Abyss, before the swirling began.